An outdoors "dream shoot" where our focus will be drawn to the mystery, sense of loss, and unexpected beauty found at abandoned places.
About this event
Register for Places Lost: Touring Newfoundland's Ghost Outports
1-8 May 2022 |  $2995.00
A Truly Unique Photographic Experience... Sign me up!
This is your opportunity to visit some of the most interesting, historic, and scenic spots on the island of Newfoundland. Not just any tour. Your host photographer has circumnavigated the island of Newfoundland, by visiting the lion's share of the iconic abandoned outports - even as far north to the Torngat Mountains in coastal Labrador.
This is an eight-day tour* of places lost due to the Newfoundland resettlement program of the 1960s. As photographers our assignment will be to document glimpses into a now-vanished way of life that includes remote fishing villages, stone church ruins, shipwrecks, WWII military installations, historic airplane wrecks, even an abandoned amusement park! No tourist attractions: all of the places we'll visit are authentic abandonments.
Our journey starts in Gander, an international airport hub, where we'll travel south to the Bonavista peninsula with our ultimate destination on Fogo Island, commonly referred to as Canada's oldest settlement (1770). It is at Fogo Island where your host instructor was the first-ever Fogo Island Arts' Photographer-in-Residence (as well as the second a few months later).
Best available B&B, hotels run $100 CAD per night, most with complimentary continental breakfast. Our innkeeper on Fogo Island is offering daily accommodation including breakfast and a true Newfoundlander gourmet dinner for $200. Book early to get this accommodation rate. Upon registration, we'll inform where the group is staying so you can book ahead with confidence of securing your room. Single rooms with no single supplement. 
Start and end: Gander, Newfoundland and Labrador.
* Your own transportation is required. Subject to Covid-19, we travel in a convoy. This may change in 2022. Stay tuned for updates.
----
Locations: Epic locations previously visited by the instructor, several where we have permission to be at.
Skill Level: Primarily suited for intermediate photographers, beginner photographers are welcome provided that they have a basic understanding of their own camera and lenses. Sensitivity and a plan of action will be provided for all participants regarding potential learning preferences and/or insecurities, prior to the workshop. We ask the more advanced photographers to be understanding if advice seems trivial. Be forewarned: your days will be filled with laughter and memorable moments!
---
FAQ:
What is included in the Field Class workshop?
The cost of the workshop DOES INCLUDE: instruction from your host photographer.
This workshop DOES NOT INCLUDE: transportation to/from the workshop (flights or car rental), hotel accomodations, food or any gear.
Accommodation and Transportation:
Please note that meals and accommodations for this event are up to each individual participant. 
Hotel: while we can suggest hotels and campgrounds to stay at, it is your responsibility to secure accommodation as soon as possible so book early to get the lowest hotel rate. Upon registration, we'll inform where the group is staying so you can book ahead with confidence of securing your room. Single rooms with no single supplement. 
What if I need to cancel?
If you cancel your workshop the following applies: If cancellation is received at least 45 days prior to the start of the workshop, the workshop fee can be applied to another workshop of your choice, subject to available space.
For cancellations received 0-44 days prior to the start of the workshop, all workshop fees will be forfeited. During Covid-19 measures, for cancellations 0-44 days, while the workshop fee is non-refundable it is fully transferable (and giftable) provided you contact us PRIOR to the event date for which workshop-ticket you purchased. Otherwise, the ticket becomes null and void. Should there be a waitlist for your workshop event, we can help you sell your ticket but the sale is up to you to negotiate and finalize.
No refunds will be given for delays or cancellations due to inclement weather, transportation, or other events beyond our control, either before, during, or after your workshop. We are not responsible for any additional costs you may incur due to delays or cancellations.
If you choose the deposit option for a workshop, balance is due 90 days prior to event. An invoice will be sent for payment balance. If you fail to pay the balance after due date, the deposit is forfeited.
Terms and Conditions:
Registration: The amount specified per person for each workshop is due at the time you register. 
Audit Policy: Only paid workshop participants will be admitted during the workshop.
Age Restriction: Participants under the age of 19 must be accompanied by their parent or legal guardian, also as paid participant. 
Waiver: As our guest, you are required to comply with our safety rules and are cautioned to heed all warnings. By accepting admission with this event ticket, you agree to release us from all responsibility for any loss, injury or damage which you may suffer, excepting any loss, injury or damage caused by our reckless, willful or grossly negligent acts. A general waiver will be presented to you for review and signing upon your arrival.
Cancellation, Refund & Delay Policy: All workshop schedules and plans are subject to change at our discretion dependent upon weather alerts, health and safety considerations, or any other factor related or unrelated to photographic opportunities as we see fit. We are not responsible for any other costs which participants may have incurred, including but not limited to travel, car rental, lodging, insurance, photographic purchases and/or rentals.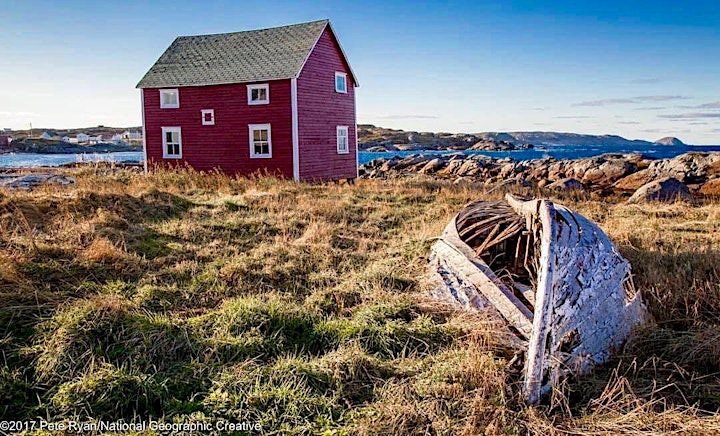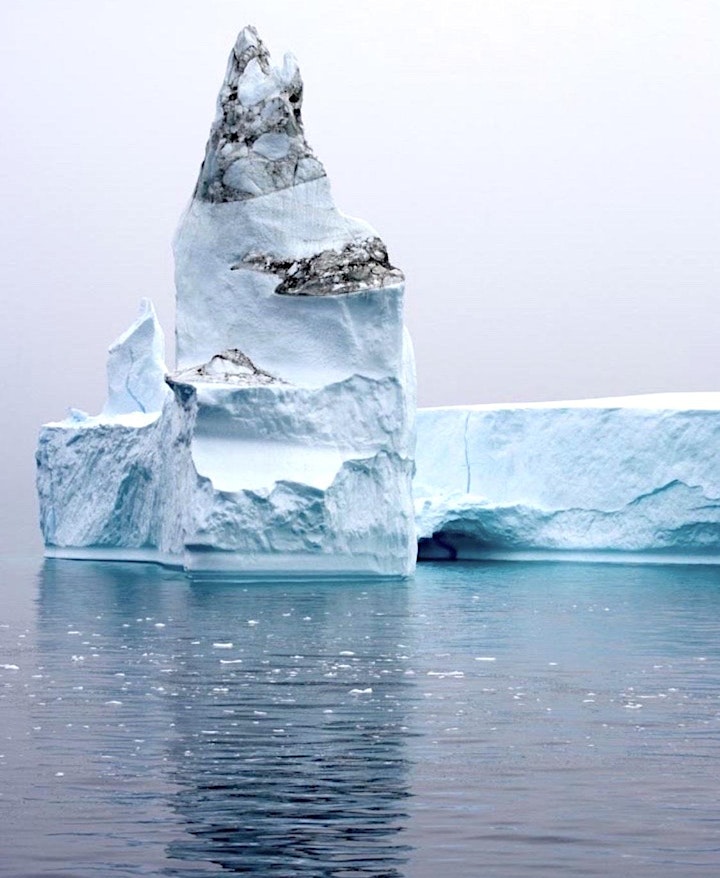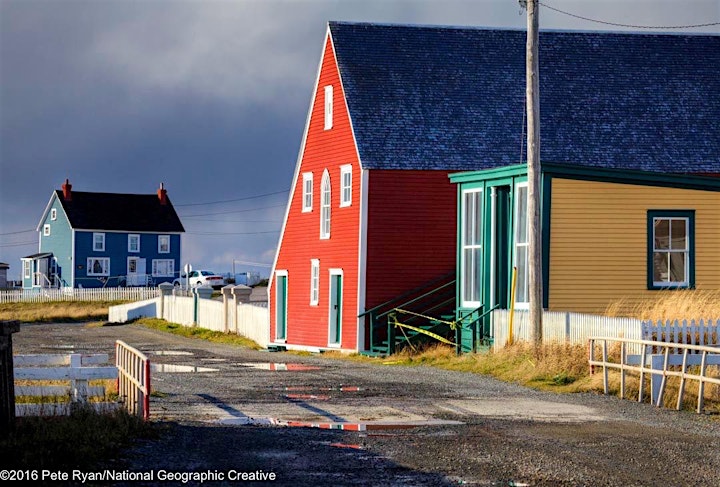 Organizer of Places Lost: Touring Newfoundland's Ghost Outports
For more than 20 years photojournalist Pete Ryan has sought that which lies beyond the horizon; seeking out new experiences, landscapes, and cultures. A distinctive voice in a world of hidden narratives, he purposely ventures behind the scenes to convey the intimate and emotional stories. His approach to successful documentary photography extends from training in journalism: to tell a story incorporating truth in all its forms within a non-editorializing narrative.
His happy place is the American Midwest where he offers seasonal photo workshop tours that engage, entertain, and educate by connecting people to each other and to the landscape. A caring educator he provides an environment where people can get beyond the technical aspects of their camera and break through their creative boundaries. 
A Fellow of The Explorer's Club, his photography is represented by National Geographic Image Collection.
Visit Facebook or Instagram accounts @peteryanphoto + @natgeointhefield