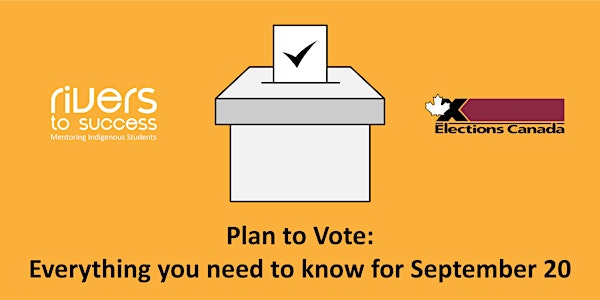 #Plan to Vote: Everything You Need to Know for September 20
Join us for all the info you need to make your vote count - and your voice heard!
About this event
Wondering how to exercise your rights on Sept 20th during the upcoming federal election? Want to know what you need to vote - or when and how to do it? Wondering about voting in advance polls...or maybe by mail? Join Julia Stoneman (Rivers to Success), Victoria Bennett and Molly Stollmeyer (Elections Canada) for the answers to all your questions so you can make your personal #Plan to Vote!