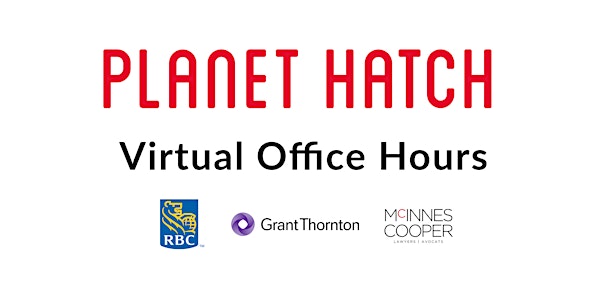 Multiple dates
Planet Hatch Office Hours - RBC / McInnes Cooper / Grant Thornton
Meet with our partners for confidential 30 minute consultations about your business and prospective banking, legal, and accounting needs.
Date and time
Wed, Feb 17, 2021 9:00 AM - Wed, Mar 27, 2024 12:00 PM AST
About the organizer
Planet Hatch is an entrepreneurship centre located in Fredericton, New Brunswick. We support entrepreneurs and startups grow into well-positioned, internationally competitive companies. We do this through programs, mentorship & coaching, funding, events, and our facility. We specialize in business model, business strategy, customer acquisition, and markets.