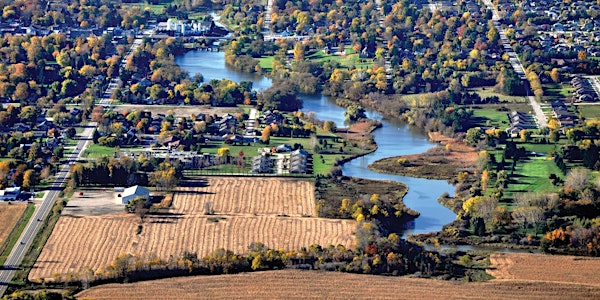 Planning for Agriculture: Balancing Growth and Compatibility
Description
A Community of Practice Webinar
---
Join us for a webinar to discuss land use planning to support agriculture, balancing land use planning and economic development, compatibility, and the agricultural system approach.
Speakers
Dr. Wayne Caldwell
Dr. Caldwell is a Professor in Rural Planning and Development at the University of Guelph and member of the Ontario Ministry of Municipal Affairs Greenbelt Council. He also has a career-long affiliation with the County of Huron Department of Planning and Development. Dr. Caldwell has lectured across Canada on the future of rural communities and has published extensively in the areas of planning, community development, agricultural land preservation, siting livestock facilities, rural land use, and the environment. He is an experienced facilitator with a primary focus on issues of change in rural and agricultural communities.
He is also a Fellow of the Canadian Institute of Planners and Past President of the Ontario Professional Planners Institute. To learn more about Dr. Caldwell's work, visit his website: http://www.waynecaldwell.ca/
Kate Procter

Kate Procter works as a consultant, journalist and farmer. She holds a Masters degree in Rural Planning and Development from the University of Guelph.
This webinar is aimed at land use planners and economic developers who are interested in exploring the challenges and opportunties facing agriculture from a land use planning perspective. We will discuss some of the realities connected to agricultural production, as well as topics such as compatibility, near-urban agriculture, agricultural systems and balancing agriculture with growth and development.
Please Register and log-in details will be emailed to you before the webinar.
About Us
---
The Ontario Federation of Agriculture and the Ontario Ministry of Agriculture, Food and Rural Affairs have coordinated the Agriculture Economic Development and Planning Community of Practice to virtually bring together economic development and planning professionals across Ontario interested in agriculture and agri-business issues.
Not on the email list? Join here so you never miss a webinar: https://ofa.on.ca/CommunityofPractice