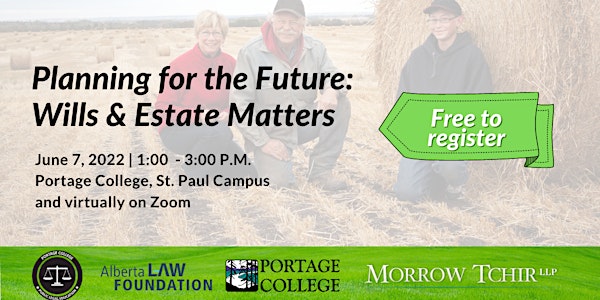 Planning for the Future: Wills & Estate Matters (Moved to online only)
Caeleigh V. Morrow, from MORROW TCHIR LLP will guide us through the process of making a valid will and managing your estate planning.
About this event
ANNOUCEMENT: Due to low in-person registrations, this session is being offered on ZOOM only.
A lawyer will go through the basic questions people have about Wills, Enduring Power of Attorney & Personal Directives in Alberta. Participants will learn what each document does and how you can incorporate them into your estate planning to better manage your affairs in the future.