For every eventuality in our life, there must be a plan.
About this event
Join Mary Pallett, Family Counsellor at Kane & Fetterly for an open, fun, and enlightening discussion on one of the most important parts of our lives - our legacy.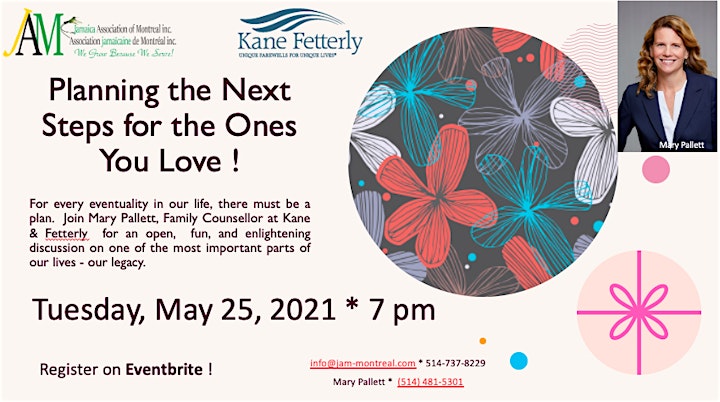 Organizer of Planning the Next Steps for the Ones You Love !
The Jamaica Association of Montreal Inc. is committed to the social, political, economic, educational and cultural integration of the Jamaican Community and by extension the Black Community within Montreal, and the Province of Quebec.

The organization is involved in assessing the needs of the community and providing the service through either a referral system or direct access.

We are undertaking short and long term plans to meet the objective of a more community service based organization. Primarily we exist to serve the members of the Jamaican Community in Quebec, working in conjunction with other community organizations and the Government as a whole.