Description
As winter approaches, we need activities that will get us through these long, cold months. For a lot of us, Yoga and Plants are two of those things! We are so excited to be joining The Ritual for a collaberative evening of Yoga and Plants.
The team from The Ritual will begin the evening by leading a 30 minute yoga class followed by an informative potting-how-to with Plant!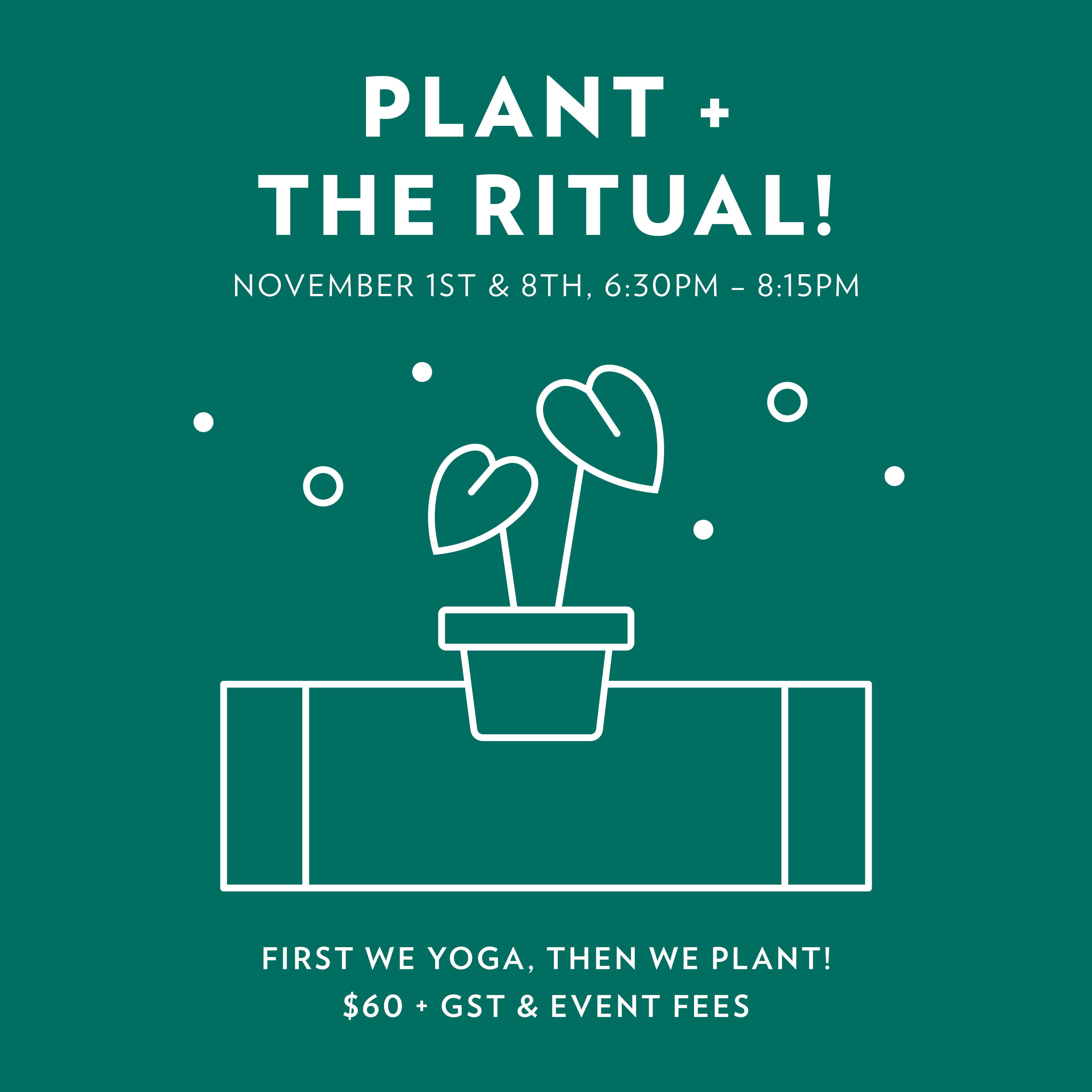 Included in the workshop fee is:
+ 30 minute yoga class (please bring your own mat)
+ Brief care information about Plants
+ $20 credit to pick out a pot & a plant of your choice
+ All supplies (soil, gravel, decorative topping)
+ Sparkling water & Cookies
For more information about The Ritual please visit https://www.the-ritual.ca/
For more information about Plant please visit https://plantshop.ca/
Please also note the following:
In order to secure your spot in these workshops you must purchase your tickets online. You will receive an e-ticket to confirm your registration. All workshop fees are NON-REFUNDABLE and NON-TRANSFERABLE. Should you need to cancel for any reason, please contact 72 hours before the event. For more information please send us an email.