Location
Edmonton Intercultural Centre; the gymnasium
9538 107 Avenue Northwest
Edmonton, AB T5H 0Z5
Canada
Join CFRAC and Creating Hope Society for a day of anti-discrimination education followed by light refreshments and a drummer showcase!
About this event
Join CFRAC and Creating Hope Society on March 21st at the Edmonton Intercultural Centre for Planting the Seed of Reconciliation; a community conversation and drummer showcase. Listen to panellists provide actionable ideas for reducing discrimination in the workplace and beyond, bid on our silent auction items (cash only please!), take a look at what the artists have for sale, then enjoy light refreshments and a drummer showcase! See you there!
Learn more about our guest speakers for this session: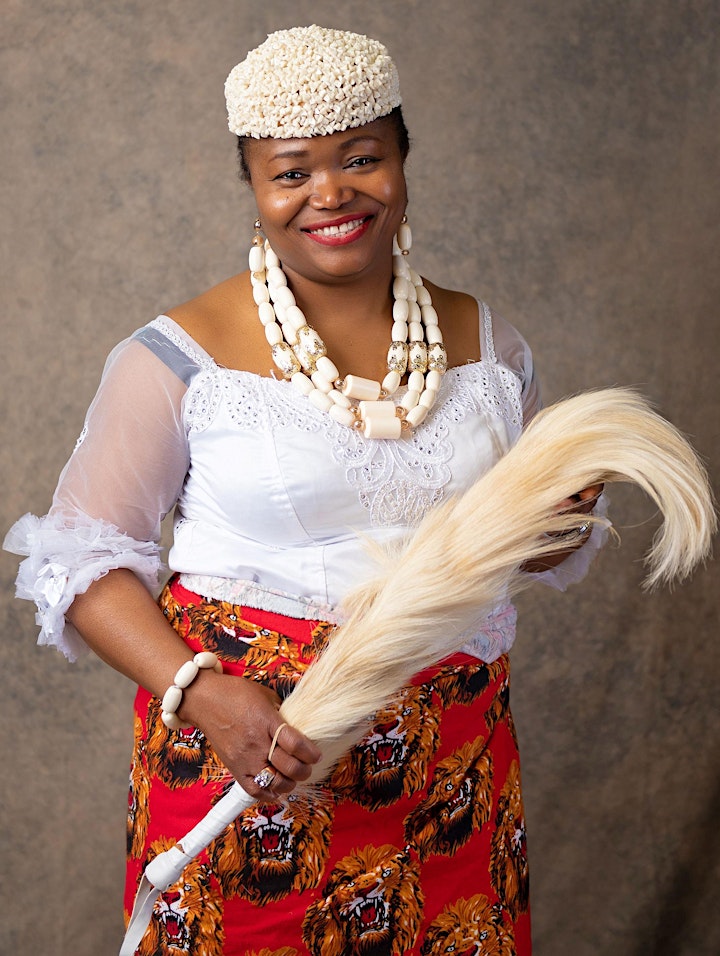 Helen Agbonison is the Founder and President of Africans & African Descendants Friendship Club of St Albert. An organization she formed in 2019 to project and preserve African Cultures and history in St Albert through events. In the last 3 years, this organization has spearheaded the celebration of Black history month, Taste of Africa, It Takes a Village Youth Event, Community engagement and other events in St Albert.
In addition, she has over 10 years experience working in different departments of the City of St Albert. She is also a wife and mother to two lovely children.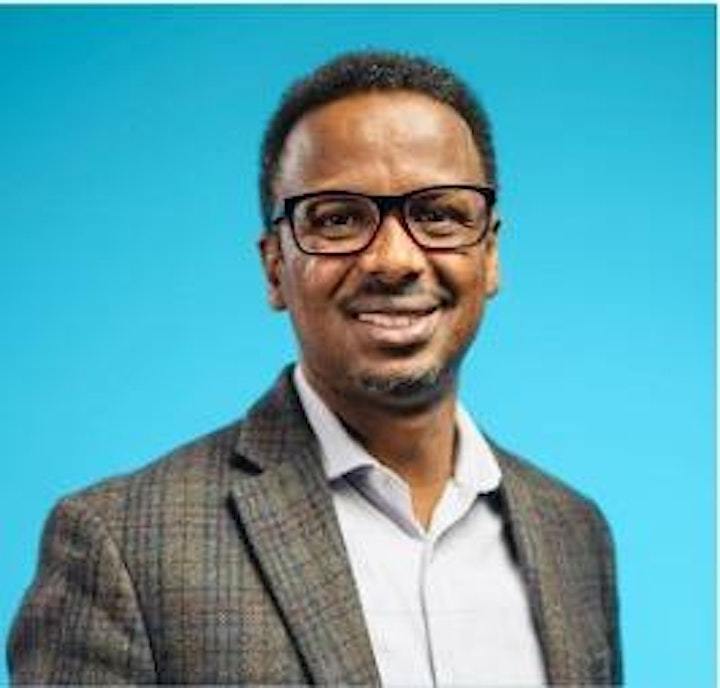 Sharif Haji comes with over 15 years of experience in public policy and program design, development, and implementation. Mr. Haji has a strong background in public policy formulation along with community development and organizational design experience. He brings a blended experience of both public and non-profit sectors in Canada and overseas.
Mr. Haji is a co-founder of the Federation of African Canadians Economics (FACE), Montreal-based national entity that provides access to capital for Black businesses in Canada. Before accepting his current role as the Executive Director at the Africa Centre, Mr. Haji had worked with the Ministries of Seniors and Housing as well as Health for over five years. During his tenure in the public sector, he led and/or managed various provincial files including; implementation of Alberta's first Provincial Affordable Housing Strategy, Alberta's Primary Health Care Strategy, the design of the Family Care Clinics and Alberta's Primary Care Networks.
Prior to working with the Government of Alberta, Mr. Haji have had extensive experience in international development where worked with World Vision in different countries and led or managed major bilateral and multilateral grant-based initiatives. Educationally, Mr. Haji has a Bachelor of Arts in Health Science and Social Services from the University of South Africa (UNISA), and Master of Public Health in Global Health, from the School of Public Health, University of Alberta.
You can reach him here: Twitter: @SharifHaji IG: @hajiyeg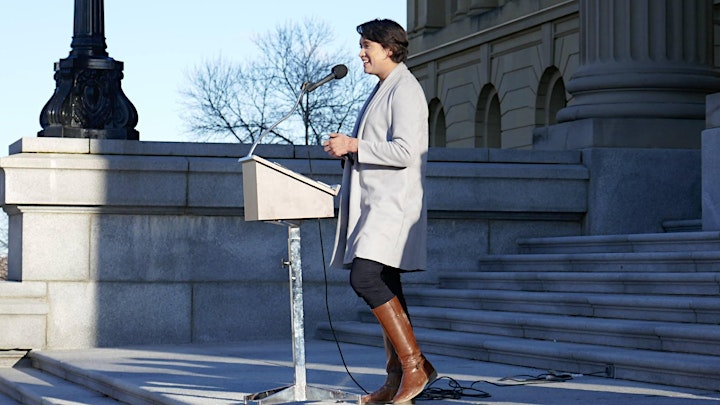 Chevi Rabbit is a philanthropist, public educator, media contributor, artist, and Cree journalist.
Chevi Rabbit was born and raised in a small town called Ponoka. Rabbit is a member of Montana Cree, one of four First Nations that make up Maskwacis (formerly known as Hobbema). This community was one of North America's wealthiest First Nations communities. However, the Nation has since declined its wealth status and reinvented itself as a green energy producer.
Rabbit comes from a Cree political family. Her Cree family is involved in intertribal politics. Her late Grandpa Joe Rabbit was a farmer and Cree politician, and she grew up inspired by her aunts and uncles who led her Nation. Rabbit herself was raised in a blue-collar family. Rabbit grew up in a poor working family. Her mother worked hard to ensure Rabbit had all she needed despite her humble upbringing. Rabbit prides herself on her work ethic. "I have been working since the age of 14 years, and I have not stopped working," said Rabbit. She is a prominent human rights advocate, public speaker, and contributing member of society.
Chevi is inspired by her late grandma Sarah Schug was, a distinguished elder who received The Alberta Centennial Medal, the commemorative medal celebrating Alberta's first 100 years of participating in the Canadian Confederation life work as in Alberta's Child and Family. Rabbit grew up inspired by influential individuals who used their voices to speak up for others and advocate for change and create change in the world.
Rabbit is an accomplished makeup artist for editorial and fashion. She worked at Western Canada Fashion Week and high-end department stores such as Holt Renfrew and Murale; she has worked with celebrities such as former Miss Universe Ashley Callingbull. She has also dabbled in Federal and Provincial politics as a Campaign Manager, Social Media Strategist, and Chief Financial Officer for several Candidates.
Chevi herself has become one of Alberta's top Human Rights Advocates for Gender Minorities. Through her advocacy work with the Province of Alberta, she can advocate and create the change she aims to see in the world and carve out space for others like herself. Rabbit continues to meet with Provincial and Municipal Governments such as the City of Wetaskiwin, the City of Edmonton, and Alberta's Government to create change in the community. As well, she has met with many politicians over the years. Still, most recently, the former Minister of Status of Women and Culture and Multiculturalism, Leela Aheer, advises Minister Rick Wilson of Alberta Indigenous Relations. She recently advised Minister Rick Wilson's working group on MMIW as a gender diversity consultant.
Rabbit is an advisor on gender diversity for Pan Canada Housing Women Symposium. This is the third year being involved, and they are discussing housing needs for all women and gender diverse people and presenting the finding to Canada Mortgage and Housing Corporation (CMCH). In addition, Rabbit is on the advisory committee for NIAB social work education circle, a board member for Aboriginal Professional Women's Association, Board Chair for Maskwacis Two-Spirit Society, a Board member with the Alberta Hate Crimes Committee, and Committee member for RCMP Diversity Committee. Her previous roles include being a board member for Edmonton Police Service, Sexual Minorities Liaison Committee, Central Alberta Sexual Assault Support Center, and The Office Of The Child and Youth Advocate.
In 2014, Rabbit was awarded the Hate Crime Awareness Award by Alberta Solicitor General, Hate Crimes Awareness Award by Mayor Don Iverson, Top 40 under 40 by Avenue magazine, and Top 25 Influential Human Rights Advocates by Premier of Alberta. She has been recognized and acknowledged at the Alberta legislature by politicians; MLA David Eggen, former deputy premier Thomas Lukaszuk, former solicitor general Jonathan Dennis, MLA David Sheppard, former Energy Minister of energy Marg McCuaig Boyd, former MLA Lewis Cardinal, MLA Chris Nielsen and
Rabbit has spoken at over 500 public speaking engagements on anti-bullying, community development, social work development, youth empowerment and has been a keynote speaker at the Alberta Urban Municipalities Association. Rabbit continuously evolves and refined herself and continues with grace and perseverance as a trans-Cree woman.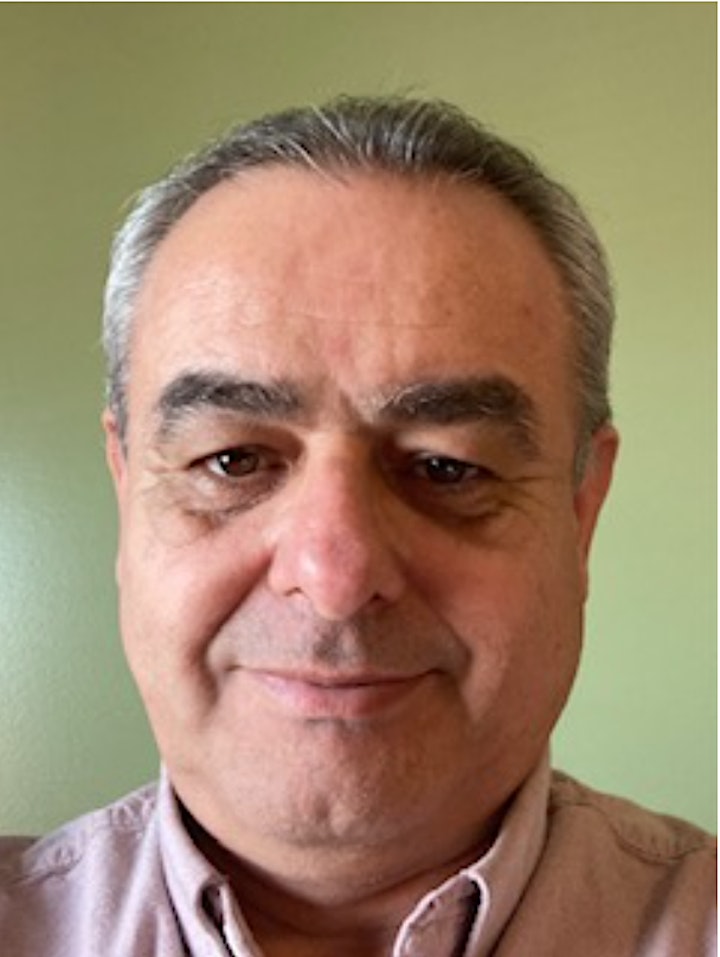 Gary Savard is currently the organizer for the Greater Edmonton Alliance (GEA) for the Common Good, an organization dedicated to building a base of everyday civic leaders to effectively stand for change they want to see in their communities.
Mr. Savard's previous experience has been in the union construction industry where he worked on sites across Alberta for 22 years as an Ironworker before becoming a Business Agent of Local 720 Ironworkers. During his 18 years as a Business Agent he gained experience in labour relations, human resources and built relationships across the industry and beyond. In 2014 he was elected as a Trustee to the Alberta Ironworkers Pension Plan and to the Alberta Ironworkers Health and Welfare Trust Plan where he is currently serving his last 3 year term.
Mr. Savard is a strong believer in lifelong learning. After completing a 3 year apprenticeship for his Journeyman Ironworker Certificate and as he gained experience in the construction industry he supplemented that experience with a Job Steward Training Course, Collective Bargaining Training Certificate, Certificates in Conflict Resolution, Communication for Union Activists, Labour Community Advocate, Facilitator Training and as a Trustee he completed a Certificate of Achievement in Advance Trustee Management Standards.
On his own time, Mr. Savard enjoys travelling and experiencing new sights, cultures and food. Closer to home you will find him enjoying theatre, sporting events and camping.
Learn more about the drummers joining us for the showcase: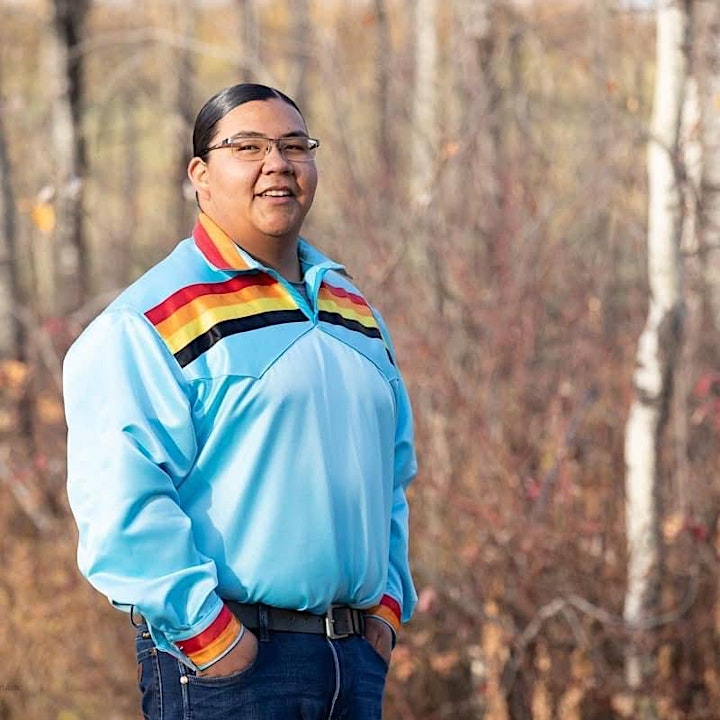 Al Crawford is from the Bigstone Cree Nation. Originally from the Treaty 8 territory but makes his home in Treaty 6. Al has sang for 10+ years and enjoys sharing song. Through singing Al has made many great memories, stories, and been to places he never thought would take him to. Along the way he met people's from all across Turtle Island and enjoys meeting new people. He currently works in the Human Service Field with youth in foster care. His album titled "For The Children - Al Crawford" can be found online on Spotify, Apple Music, etc. Through the drum it has provided a good life for Al, and he enjoys sharing his story.
Tansi, Nitsihkason Dezmond Morningchild. Makwa Sahkihikan ohci niya. Hello my name is Dezmond Morningchild. I come from Loon Lake Saskatchewan. I have been singing since I was 8 years old. I show a passion in teaching youth how to sing and how to drum. I'm currently the drum instructor for Creating Hope Society, where I teach youth every Tuesday. I enjoy singing powwow and round dance songs.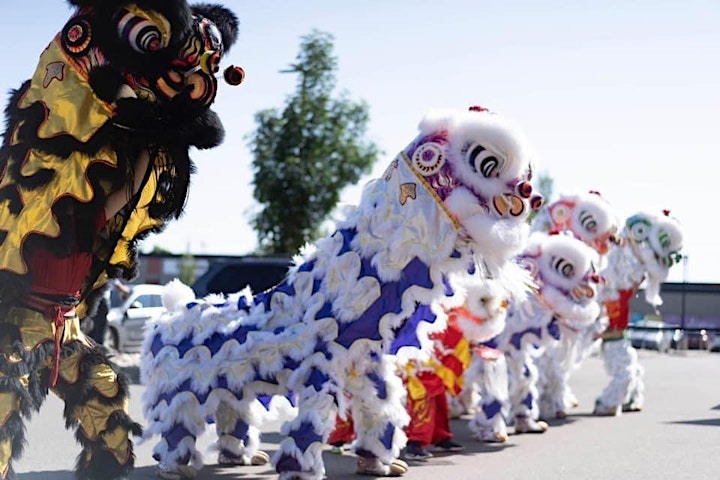 The Edmonton Hung Mon Lion Dance Team is a not for profit organization that teaches the traditional fut shan style of lion dance and has been an integral part of the Edmonton Chinese community for over 50 years. Their passion is to bring the art of traditional Chinese lion dance to western Canada with unsurpassed quality and technique.
Rooted in the strength of the Canadian Chinese community, they bring only their best work through the culmination of passion, camaraderie, and dedicated training. They have performed for countless Lunar New Year celebrations, grand openings, parades (K-Days, Edmonton Pride, Grey Cup), and various other community functions. Notable guests that they have performed for include: former Mayor of Edmonton Don Iveson, former Lieutenant Governor of Alberta Norman Kwong, and former Lieutenant Governor of Alberta Donald Ethell. They have also collaborated with many local artists, including Indigenous artists and other groups representing people of colour.
They are always looking for individuals that are interested in lion dance or those that want to learn more about the art. They will teach all that show a willingness and passion to learn!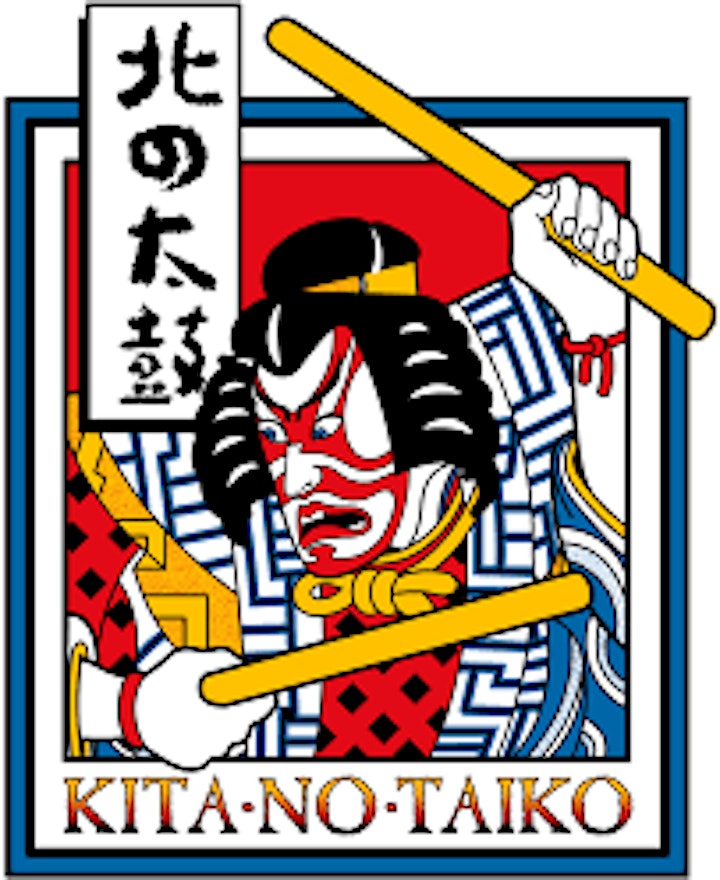 Kita No Taiko (kee-ta no ty-ko) is a volunteer based Japanese drumming group from Edmonton which has around 20 members.
"Kita no Taiko" means "Drums of the North" since when they formed in 1986, they were the most northerly taiko group in the world. Taiko is now very popular globally and draws people of many backgrounds and interests.
Kita No Taiko has a diverse membership of people who love the energy, physicality, musicality, and culture of taiko. Their love of this art form brings them together and allows them to share with the community. In normal times, they perform regularly throughout the year at festivals, conventions, fundraisers, and other events, and can be seen annually at Edmonton's Heritage Festival.
If you are interested in trying taiko, they hold beginner workshops when pandemic rules allow. Information can be found on their website www.kitanotaiko.ca.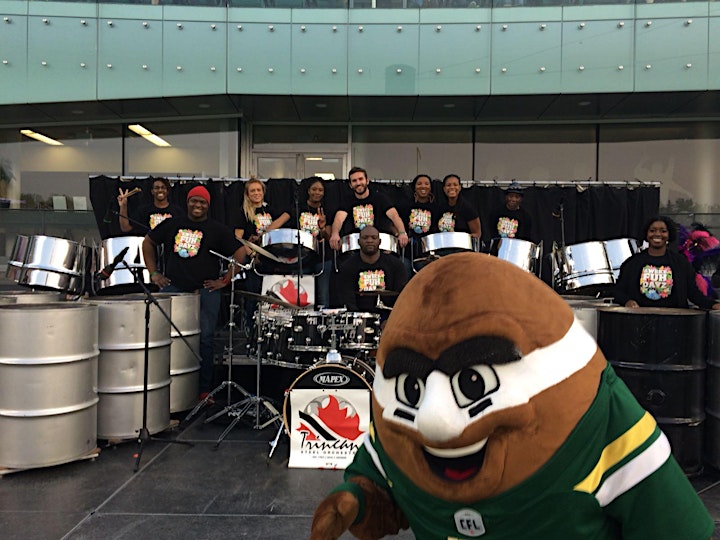 Formed in 1982, by Cecil T. George. Trincan Steel Orchestra has been a part of Edmonton's community for over 30 years. Trincan is one of the few full steel bands in Alberta. This vibrant music group plays a range of music including pop, reggae, calypso and soca. The steel pan, created in Trinidad and Tobago, is the only acoustic musical instrument created in the 20th Century. Trincan Steel Orchestra is proud to be spreading the music of the islands and loves to deliver rhythm and soul to all of their audiences.
Facebook: Trincan Steel Orchestra
Instagram: Trincan_famalay
Robert Kpogo, born in Ghana and raised in Togo in West Africa, is a master musician and active member of Edmonton's Wajjo African Drummers and Kekeli Dancers groups which performed at festivals and traditional ceremonies since the age of 17 in Togo, Ghana and Canada.
Robert has worked at the University of Alberta Department of Music as Director of West African Music Ensemble since September 2003.
In 1986, he attended Saint Boniface College, University of Manitoba, Canada where he obtained his BA in philosophy in May 1989. He studied in Education program at the same University for two years. In 1992, Robert moved to Edmonton, Alberta where he pursued his master's degree program at Newman Theological College.
Robert currently works full time at W.P. Wagner High School in the Special Needs program and also directs the West African Music Ensemble. He has also conducted workshops such as:
St John XXIII Catholic School, Fort Saskatchewan, Workshop elementary students (2016)
Northern Alberta Jubilee Auditorium, Summer Camp Workshop for children (2009)
Suzuki Music Institution, Summer Camp Workshop, University of Alberta (2006)
Over the last fifteen years, Robert toured with Wajjo African Drummers performing at various celebrations and events throughout Western Canada and Eastern United States. Robert also directs the West African Music Ensemble which, among other activities stages musical performances to the community yearly.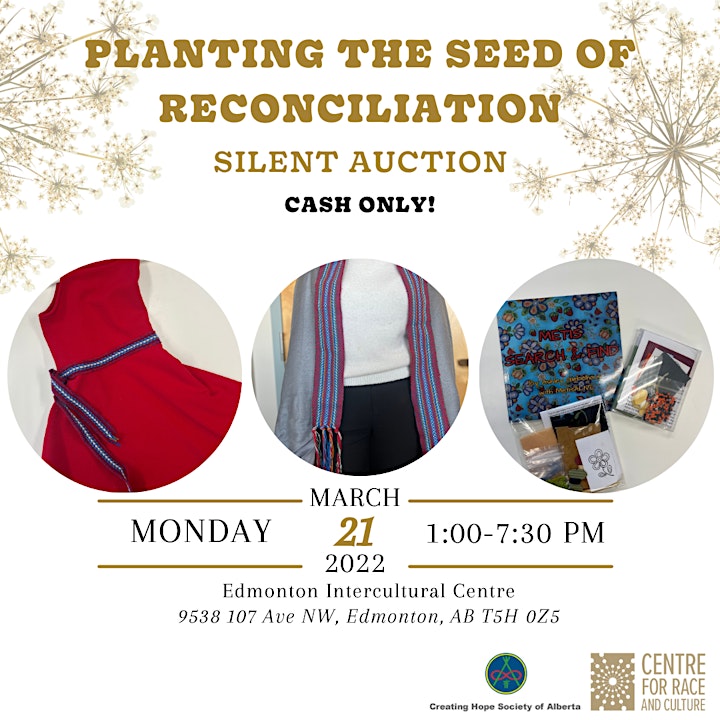 Vendors! We are lucky to be joined by a few local artists and creatives from the Edmonton and surrounding area! Each artist has generously donated some of their work for our silent auction and will also have some of their work available for sale! Learn more about the Artists taking part in this event:
Felice Gladue of MetisAlive generously supported our silent auction with the donation of some of her beautiful work!
Instagram - Metisalive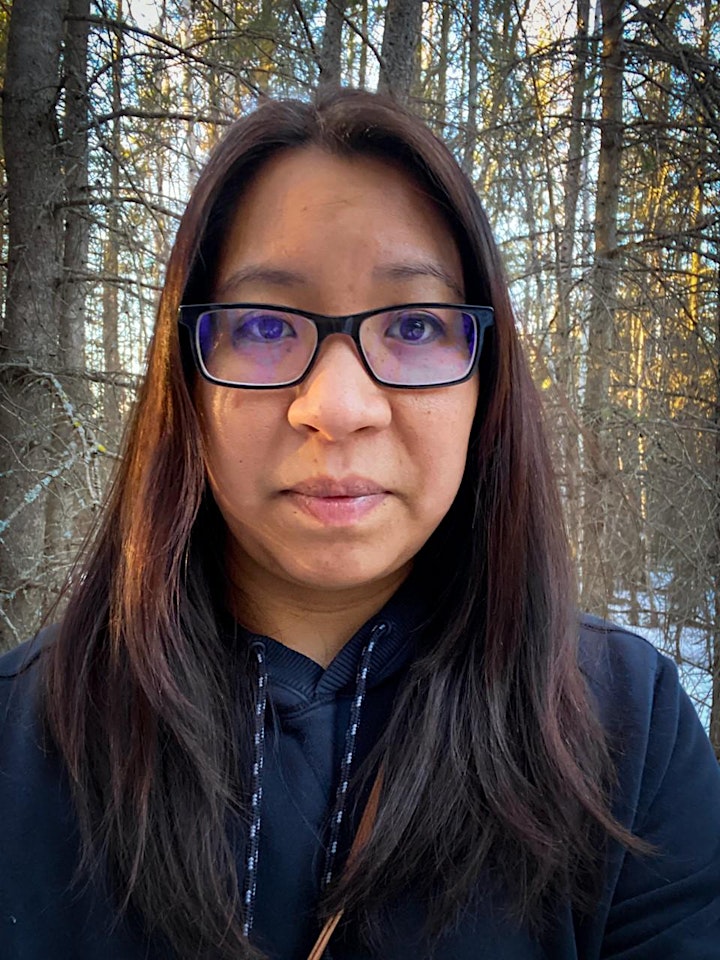 Esta Bee is an indigenous artist and photographer from Spruce Grove, AB. She grew up in the Northwest Territories and her paintings draw inspiration from her time up north. A move to the prairies has inspired her mini prairie collections.
Esta Bee has spent years researching and connecting to create her own style of art. In learning the history, the stories, the traditional skills and teachings, she has created her own stories and memories that are shared internationally. She thanks everyone for this journey.
Esta also uses unique media including birch bark, wood cookies and dried prairie flowers.
Tetlit Gwich'in
Facebook - Esta Bee, Photograper/Artist. Instagram - @esta_bee_artist. Email - estabaker@hotmail.com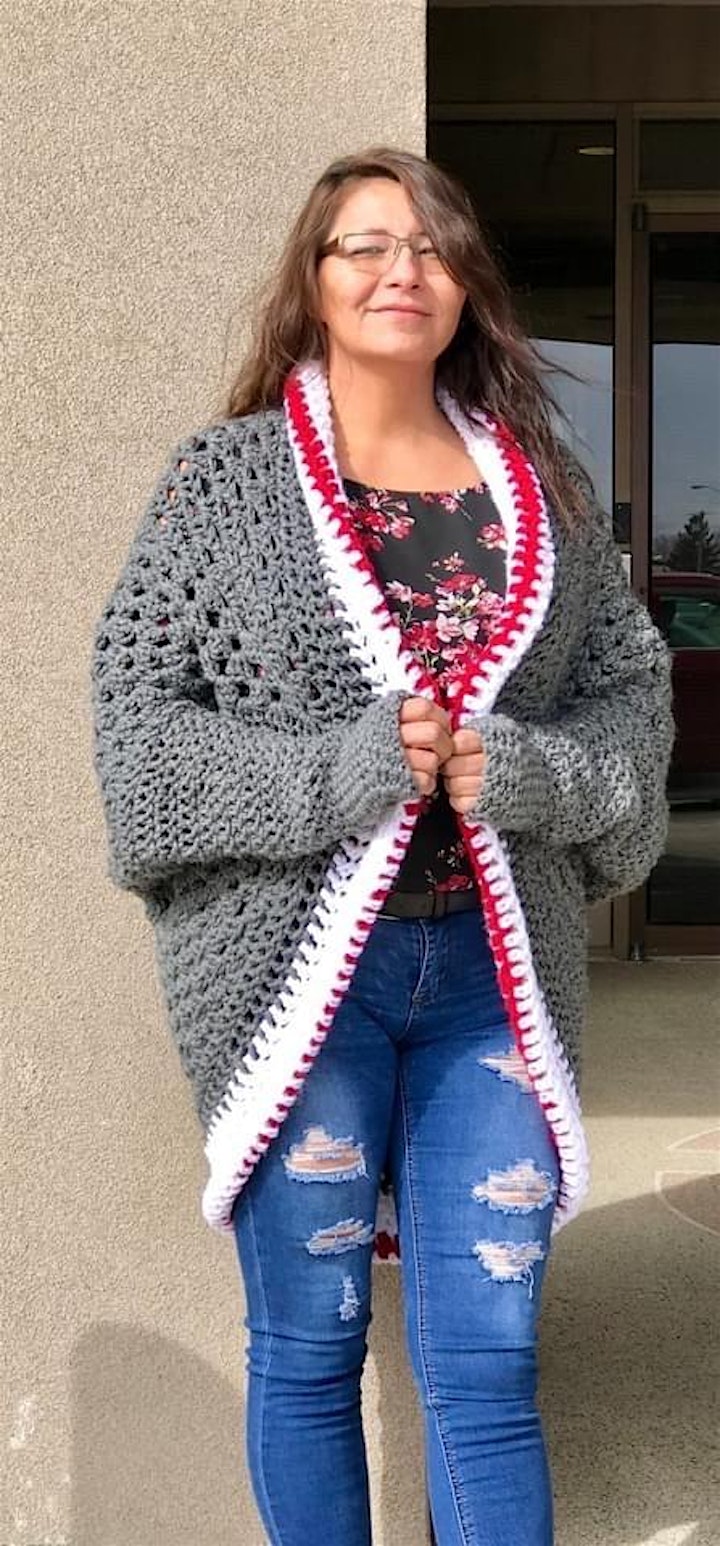 Tina Goulet-Brett of Cree-ative Crocheting
Roots: Metis from the Peace Country
Now calls home: Edmonton
I am the second oldest daughter to Austin And Phebiola Goulet, born in Dawson Creek BC. When I was a teenager, we moved to Peace River which led me to move throughout the Peace Country until I arrived in Edmonton. I work in finance when I am not crocheting and watching my beloved Edmonton Oilers.