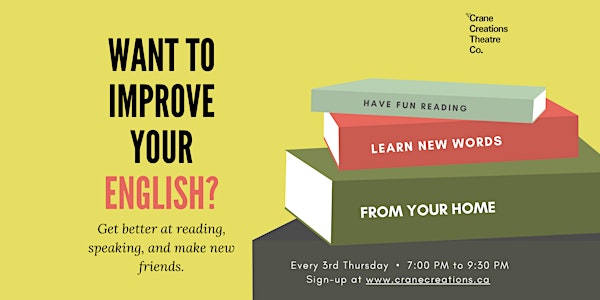 Play Date: Practice English as a Second Language
Practice English outside of the classroom at this monthly, online, play reading activity with others looking to improve.
About this event
Learning a new language is hard. New sounds and new vocabulary are difficult to remember. If you are looking for a different place to connect with others who are also learning English, and who want to improve their language skills, our Play Date activity is a new place to practice and expand your vocabulary by reading plays from around the world in English.
Join us in reading a new theatre play every month. All levels of English are welcome. You can volunteer to read parts of the play out loud, or follow along while other bring the story to life. We will discuss the story and themes all together afterwards.
Every Third Thursday of the month we read a play from around the world.
When: Every Third Thursday of the Month, from 7 -9:30 pm (Next play date May 19 2022)
Where: Over Zoom
What: Reading a play and Practicing English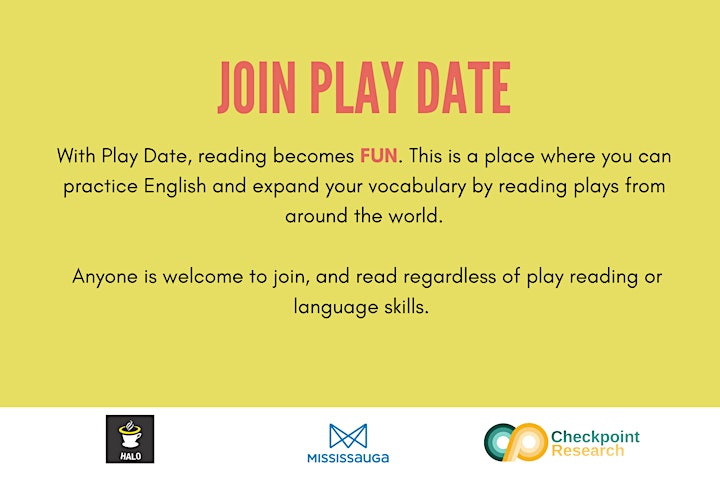 This event is free, but if you enjoy your time with us, please consider supporting Crane Creations with a donation.
To find out which more, check out our website: https://www.cranecreations.ca/play-reading-circle/