Monthly play reading club of classical plays by women.
About this event
Shadowpath invites the public to read along as we unearth classical works from the 10th century to 1950. Share your thoughts as we select scripts to be featured at Shadowpath's festival of unknown classical plays:
Theatre Out Of The Shadows
Members read the plays AHEAD of time and join online to discuss the scripts.
NOTE: An excerpt of the play may be read as well. If you'd like to be a reader, let us know!
You do not need to read the play(s) or participate in the meeting to join the play reading club. If you prefer to observe, that's fine as well.
To JOIN the play reading club and access the links to the plays, monthly meetings, bios of playwrights and script synopsis please register VIA eventbrite and/or email:
SPRC@shadowpaththeatre.com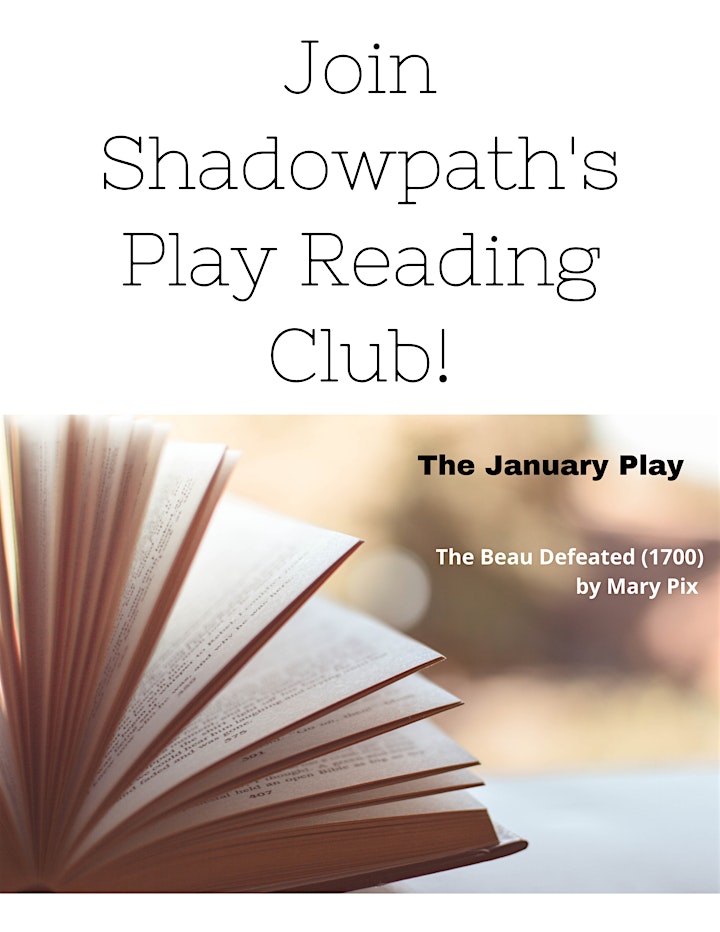 Organizer of Play Reading Club
 Shadowpath supports the creative and cultural essence of York Region.
A professional theatre company and a registered not-for-profit organization since 2003, Shadowpath obtained charitable status in 2012. Recognizing that art plays a crucial role in the development and identity of a community, Shadowpath provides a platform for expression, creation and communication to enlighten and engage everyday citizens.