Description
THIS EVENT HAS BEEN POSTPONED DUE TO THE VENUE CLOSING.
PLEASE EMAIL US AT CONNECT@FLIRTFACTOR.CA AND WE WILL LET YOU KNOW THE NEW EVENT DATE/LOCATION AS SOON AS IT IS RESCHEDULED.
OUR APOLOGIES FOR ANY INCONVENIENCE.


Meet great people in a fun and relaxed atmosphere
Have playful & authentic conversations
Learn dating and communication skills
And see if you have a real connection with someone!
Finally, it's time for a new kind of dating event...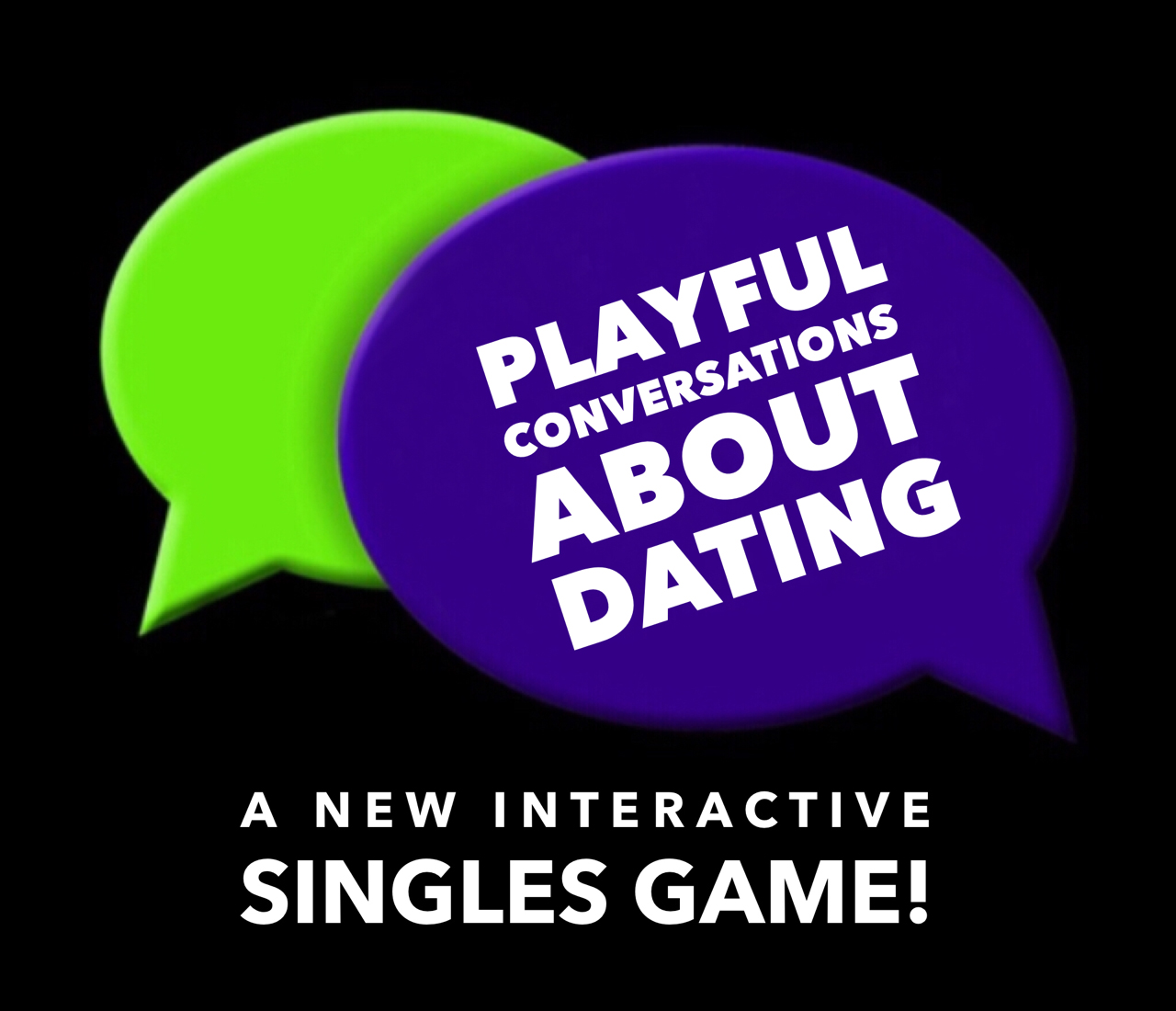 In this light-hearted and interactive event you'll challenge your own preconceived notions about the opposite sex...and have a great time doing it!
HOW DOES THIS EVENT WORK?
Everyone will be seated in groups of 4 - 5 people with a mix of men and women at each table.
Prior to beginning our 'Playful Conversations About Dating' game, we'll have a short facilitated discussion about how to feel more relaxed and comfortable, be more approachable and connect better when meeting new people.
At the beginning of each round of the game every table will be given a fun and thought-provoking question to discuss.
Questions such as:
What's one thing a man or woman can do so they're not put into the "Friend Zone"?

What makes someone attractive to the opposite sex?

Can men and women truly just be platonic friends?
Who should pay on a first date?
The answers will surprise and enlighten you!
At the conclusion of each round participants get up and move to another table… and it will all begin again!
During the course of the evening you will have met and really gotten to know many of your fellow singles. Once you've started talking, you never know who you'll have a genuine connection with!
EVENT TIMING:
Doors open at 6:00 pm
Game begins at 7:00 pm
Come early and order dinner off the restaurant menu. (Food and drinks are at your own cost)


TICKET PRICE:
Advance Tickets: $25.00 each - PURCHASE ADVANCE TICKETS BY CLICKING ON THE GREEN BAR ON THIS PAGE
At The Door: $35.00 each (If available)
Limited Time Special - "Bring A Friend": 2 tickets for $40.00
CLICK ON THE LINK BELOW TO PURCHASE "BRING A FRIEND" TICKETS:
https://bringafriendtoplayfulconversations.eventbrite.ca
* Please note, this is a smaller, more intimate event so tickets are limited. HST is included in all ticket prices.
We look forward to seeing you for a fun and interactive evening!