Sales Have Ended
Ticket sales have ended
Congratulations on registering for "Plots & Trends: Designing Data for Business Visualization (a 2-Day Series)"! We're happy to have you onboard. Just as reminder: This is a two-day course, and you MUST attend Day 1 on Oct. 14, 2017 to be able to join Day 2 (Oct. 21st).
Sales Have Ended
Ticket sales have ended
Congratulations on registering for "Plots & Trends: Designing Data for Business Visualization (a 2-Day Series)"! We're happy to have you onboard. Just as reminder: This is a two-day course, and you MUST attend Day 1 on Oct. 14, 2017 to be able to join Day 2 (Oct. 21st).
Description
Be the first in the Philippines to experience REAL HANDS-ON design and visualization training using Microsoft Excel and the top Business Intelligence tools in the industry: Qlik Sense, Tableau, and Power BI.
It is essential to design creative and effective business plots, graphs and charts to easily connect with your audiences and help them make business decisions using data. Great data visualizations tell stories that uncover missing links and powerful insights which drive businesses to act with confidence. In several of our consulting engagements, we realized that most data analysts can still enhance their skills in creating easily relatable yet stunning visual stories using their data.
Join us in this two-day intensive program and be the first in the Philippines to experience REAL HANDS-ON data design and visualization training using Microsoft Excel and the top Business Intelligence tools in the industry.
Ticket Sales close at 12mn on Oct. 12, 2017.
---


What to expect?
Module 1: Business Intelligence
Business intelligence refers to the technology-driven work processes that derive actionable business insights based on timely, high value, and accurate data analysis and synthesis. In this module, participants will know and understand the analytics and workflow needed in an effective business intelligence work and the best practices in making business intelligence drive sound and informed business decisions.
Module 2: Data Visualization Fundamentals
Data Visualization enables clear and efficient communication of information through statistical graphs, plots, and information graphics. The emphasis of this module is understanding Human Perception and its application to effective data visualization.
Module 3: Data Visualization Tools for Business Intelligence
Business intelligence (BI) and analytics platforms provides powerful features that enables users to create visualizations to help understand business problems and derive insights towards formulation of strategies and solutions. In this module, the participants will explore Microsoft Business Intelligence Tools for Excel, and BI tools such as Microsoft Power BI, Qlik Sense, and Tableau.
Module 4: Data Warehousing, Extraction, Transformations, & Loading
Data Warehousing is the process by which a large store of data used for informed management decision making is accumulated from a wide selection of sources in a company. The data extraction, transformation, and loading (ETL) is an important aspect of data warehousing to ensure that data are format-ready for downstream processing. In this module, the participants will know the best practices in data warehousing and the efficient data extraction from heterogeneous data sources, data transformation, and optimal loading into a data warehouse.
Module 5: Dashboarding
A dashboard is a management tool that provides collated information about a business efficiently presented in a logical layout for ease of inspection and navigation. In this module, the best practices of designing and creating a dashboard will be covered as well as the practices to avoid. The participants will be given the opportunity to create an effective and well-designed dashboard.
---
FAQs for Plots & Trends:
Who can attend this seminar?
Undergraduates or Graduates who are on a career towards data science or analytics
Analysts or executives receiving and handling data
Leaders of Data Analysts
Professionals who want to learn how to create persuasive presentations with data

---
What are the inclusive dates?

Two full days: Oct.14 and Oct. 21, 2017 from 8AM-5PM
Can I attend only 1 out of the 2 days?

No. The course is designed to be attended for the full 2-day duration (Oct. 14 and 21) in order to create quality learning experience and equally produce quality students. Plus of course, you would want to maximize the investment made towards this learning course.

Certificates will not be awarded to those who fail to attend mandatory hours and lab exercises needed to fulfill the course.
---
How do I get to the venue?
Our address is 1001 One World Place Bldg, 32nd Street (or may be accessed via Lane R) BGC Taguig, 1634.
---
Where can I register?
---


How do I pay?
Program fee can be paid via, direct deposit, Online Transfer, Check Deposit or Issuance, or Paypal.
For Direct Deposit (Cash/Check) and Online Transfer:
BPI (BANK OF THE PHILIPPINE ISLANDS)
Account Name: Cobena Business Analytics & Strategy, Inc.
Savings Account Number: 003403 0139 -26
Bank Branch:

Unit 12 GF T.C. Realty Cornerp. Building along Don Jesus Boulevard near Corner West Service Road Alabang Hills Cupang Muntinlupa City Metro Manila Philippines

SWIFT CODE (for wire) BOPIPHMM
METROBANK
Account Name: Cobena Business Analytics & Strategy, Inc.
Savings Account Number: 549-7-54900181-1
Bank Branch: GF, One World Place Bldg, 32nd St BGC, Taguig
SWIFT CODE (for wire) MBTCPHMM
*Check Issuance or Deposit: ONLY ACCEPTABLE UNTIL 10 BANKING DAYS BEFORE PROGRAM START DATE
What are the payment options and ticket prices?
We can only accept the full amount of payment so we may secure a slot for you via PayPal, Master or Visa Credit Card, an electronic or physical deposit to our corporate account. Please refer to our Eventbrite page for ticket options.

---
How can I invite or bring friends, colleagues or officemates to attend with me?
After paying for their slots, please fill out our Online Registration form. Forward to them this link https://goo.gl/forms/CZMHliRzibURgJt23

You may also call us at (02) 805 7551 to 53 or +63917 677 2216, and a Cobena associate will assist you.
---
Are there any pre-qualifications before I can attend this course?
Familiarity in using Microsoft Excel and Powerpoint

Do I need to have a working background in Tableau, QlikSense and Power BI?

No. You'll be learning the basic skills to navigate around these powerful BI tools. Isn't that great? :)
What do I need to prepare, coming into the training?
You will need to bring your own laptop for the individual and group exercises.
Minimum Laptop Specs and Software: Intel i5 processor and at least 8GB memory installed.
Software required: *Microsoft Excel 2013 or 2016 professional or professional plus, *Tableau Desktop Professional (if available, trial used during the training), *PowerBI Desktop, *Qlik Sense Desktop where "*" denotes, administrative privileges required to install
---
What kind of Certificate do I get afterwards?
After completing the two (2) full days, you will be awareded a Certificate of Attendance.

For government employees only, you will receive both a Certificate of Attendance and Certificate of Appearance.
Who are the trainers/facilitators of this event?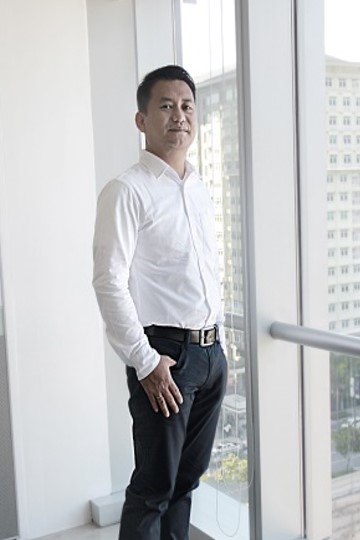 Dr. Allan Sioson (PhD)
Previously Dean and Chief Information Technology officer of Ateneo de Naga University. Awarded Outstanding Young Scientist, 2010 by the National Academy of Science & Technology. Professor for Machine learning, Artificial intelligence, Image processing, Simulation & Modelling and Compiler construction. Esteemed academician and researcher with over twenty peer-reviewed academic papers. Spearheaded the creation of several databases for CHED, the Mount Isarog National Park as well as created the pioneering student grade software system for Ateneo de Naga. Avid developer of web based applications in the academic setting.

Great Dilla
Over 15 years' experience in network design and administration throughout Southeast Asia and the Philippines, including for BPO systems interfacing with the US. Expertise spans hardware and database engineering, covering areas like re-design and migration of virtual IT infrastructure, centralization of multiple domains, increasing throughput and reliability of servers, introduction of automatic monitoring capabilities. Database engineering experience includes ETL capabilities across multiple languages such as python, PERL, Power Query, Pentaho Data Integration and Knime. ETL projects have involved cleaning, mining and blending of huge, disparate data sources in various formats , loading them to a common database ready for use with various analytics tools.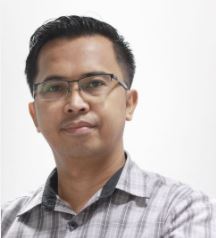 Jeffrey Isip
A passionate IT professional with over twenty years of experience working with top multi-national companies in programming, database & IT systems administration, business intelligence and business support. Over the past eight years, responsibilities included design, oversight and business intelligence partnering for Glaxosmithkline Consumer and Pharmaceuticals Data Analytics for Southeast Asia. Areas of specialization include Sales Force Analytics and Business Intelligence, Dashboards Development for Compliance Monitoring; Highly proficient in Data Extraction, Programming, Scorecard Design & Data Visualization using Crystal, Cognos, Qlikview and Tableau. A core member of team who implemented global and regional Business Intelligence solutions to Asia markets. Creative and innovative thinker, bringing energy, enthusiasm and leadership to problem resolution.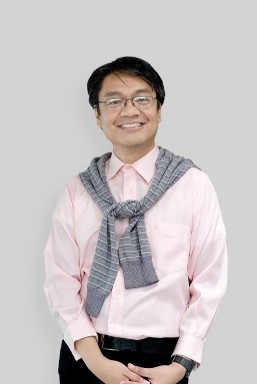 Joe Brillantes
Joe is a generalist problem-solver enabling data-driven decisions through Business Analytics. He has a master's degree (Mathematics – Business Track) from Ateneo de Manila University, and a bachelor's degree from Brigham Young University – Hawaii. Highly experienced data scientist specializing in Statistical Analysis, Forecasting, Predictive Modeling, and Mathematical Optimization. Over 10 years experience building and leading analytics teams working on projects in finance, telecommunications, utilities, healthcare and logistics. Projects included mathematical modelling for increasing revenue through dynamic pricing, advanced customer segmentation, behavioral analytics, creation of an anomaly detection framework, churn minimization and forecasting optimization. Proficient in Statistical Analysis, Econometrics of Cross Sectional Data, Time Series Econometrics, Least Absolute Shrinkage and Selection Operator and Ridge Regression, Classification and Regression Tree, Random Forest, K-means and Hierarchical Clustering, Principal Components Analysis, Linear Programming, Modern Portfolio Theory, R, SQL, AzureML and PySpark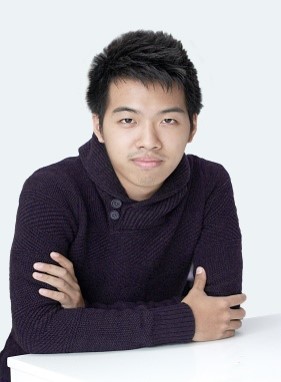 Bryan Timothy Tiu
A Magna Cum Laude graduate of Bachelor of Science Degree and a Master of Science Degree in Industrial Engineering from De La Salle University. Bryan is an advocate of continuous improvement. He believes that there is always a better way. By constantly seeking to understand the complex and dynamic interrelationships in systems/processes, he identifies the best interventions towards leaner and more efficient systems/processes. He is currently working among the leading global brands of the fast-moving consumer goods industry which gave him extensive experience on Supply Chain and Logistics, Sales Operations, and Information Technology. He specializes in Data Visualization, Constrained Optimization, and Process Improvement through Lean and Six Sigma Principles.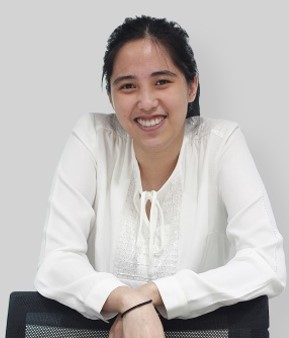 Macy Garcia
A graduate of McGill University in Montreal, Canada, with a degree in Biochemistry. She had brief stints at the National Institutes of Health, University of Philippines Manila, and a UK-based market research company. She now supports in business analytics engagements through employing Power Query and Python to conduct data extraction, cleansing, and pre-processing operations.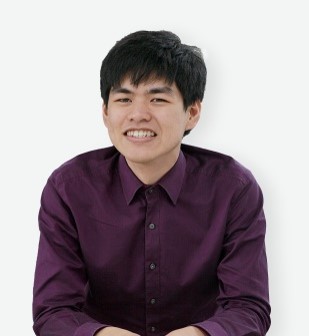 Miguel Palma
Migee graduated with honors in Computer Science with a Specialization in Interactive Multimedia from the Ateneo. He was also a member of the Ateneo Programming Varsity which represented the university in various competitive programming contests. He has been involved in the development of entire database and software systems from the ground up for various business enterprises who are leaders of their industry ranging from FMCG, Microlending, Mass Housing Development, to Integrated Marketing Solutions Provider. Migee also creates dashboards that visualize data pulled from the databases that he designed himself. In his spare time, he studies video game programming, mobile app development, and computational geometry.
---
In case I'll be unable to attend, can someone else take my slot?
Registrant substitution may be made anytime, via phone or a written request via email, at least 48 HOURS BEFORE the event.
Cancellation by Registrant:
Cancellation must be done in writing to training@cobenagroup.com and notified at least 10 working days before the event, and an appropriate refund amount can still be claimed. If Registrant cancels less than 10 working days before Day 1 of the Event starts, this is still possible, but a different refund policies apply as per below.
Non-appearance/no-show and failure to inform Cobena of cancellation (to be done in writing) will result in forfeiture of full payment made, in favor of Cobena BAS, Inc.
What is the refund policy, if any?
Cobena Training Refund Policy
All cancellation requests must be made in writing attached with your deposit receipt, e-invoice, or payment confirmation. You may proceed to: https://goo.gl/forms/1dLGEdZPjqnh6ndI3 (SMS, Viber, Whatsapp, Telegram, etc. will not be honored:
Refund requests submitted 10 days before the program will be charged an administrative fee, which is 20% of total fees paid

Refund requests submitted below 10 days before the program date will result to forfeiture of the full program fee paid

A paid program fee is transferrable only once to another participant

Refund request for a transferred slot is no longer valid, but may be transferred to another training program equal to or less than the original fee paid. Any difference from the next considered training program should be paid to secure the slot.
Depending on your mode of payment, please allow a maximum of 90 days for a refund to be processed.
For non-wire transferred payments, refund will be processed in a form of check that can be picked up at Cobena's Business Address.
For wire-transferred payments, refund will be wired back to a verified account provided that all bank charges and foreign exchange difference (for international accounts) be shouldered by registrant that is automatically deducted from the total fees paid on top of the administrative charges applied.
---
General Disclaimer
Cobena BAS, Inc. shall not be liable for damages of any kind resulting from errors or omissions in the training materials nor shall Cobena BAS, Inc. be liable for any damages resulting from the use of the training materials or other information conveyed at the course.