Description
PM Master Class:
SCRUM Master & Agile Training
PMI Switzerland Chapter is proud to offer you another PM Master Class. Don't miss that training, expand your knowledge and earn 14 PDU's.
Benefits:
In this 2-day classroom training you will learn how to setup your Projects agile using Scrum.
Take the opportunity to learn in a small group on a Friday and Saturday without business interruption

Benefit from a well experienced trainer and coach

Get ready for the Professional Scrum Master Certification

Share

your

knowledge and experience with other PM colleagues from different companies and learn from peers
Training Content:
What is Scrum

What is Agile

How Scrum/Agile differs from traditional Project Management

How to be a Good Scrum Master

Paths of learning for Project Manager

Preparation for Professional Scrum Master Certification (PSM-1)

Risk Management in Agile
About our trainer and speaker: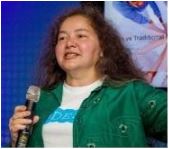 Silvana Wasitova
Professional Background
Silvana Wasitova has over 20 years experience leading and coaching teams in delivering Mission-critical software development projects at large multinational corporations in Canada, USA, Germany, UK, France and Switzerland.
Silvana started her career as a software developer, then became classical Project Manager and is now an Enterprise Agile Coach.
At Yahoo, Silvana led a team that applied Scrum methods and principles in successfully delivering high profile, high volume and critically acclaimed programs for FIFA during World Cup 2006 (3.4 billion page views in 30 days) and Olympics 2008, partnership with Eurosport.
Silvana holds a Bachelor's in Mathematics and Computer Science, a Masters in Engineering Management, and is a certified Project Management Professional (PMP), Agile Certified Professional (PMI-ACP), Certified Scrum Master (CSM) and Certified Scrum Professional (CSP), served as PMI Silicon Valley Chapter President and is a Certified Life Coach (Swiss).
Enterprise Agile Coach Experience
Coached and trained global Scrum adoption and rollout strategy and implementation in individual teams as well as management and executives

At Nestlé coached 40+ project teams, trained 700+ IT staff members. Result: reduced time to delivery, better products, increased client satisfaction

Trained over 100 Scrum Masters, delivered Scrum & Agile Overview presentations to 1000+ persons
Target group:
Project- and Program Managers who wish to get ready to lead Agile Projects.
Agenda (Friday and Saturday)
08:45 Registration
09:00 Workshop
17:00 End

Event Language: English
Professional Development Units: 14
- 5 Leadership
- 5 Strategic & Business Management
- 4 Technical Project Management
Event fee discounts: If your are PMI-CH member, please log in with your PMI-CH member account at www.pmi-switzerland.ch and enter the event from there in order to benefit from the membership discount: https://pmi-switzerland.ch/pmi-switzerland.ch/index.php/internal-processes/705-eventbrite-faq
Cancellation policy: 100% refund is possible for a ticket if cancelled 30 days before the event.