PMI-ACP Exam Prep Workshop -2 Saturdays (April 18 & 25, 2020)
Event Information
Refund Policy
Contact the organizer to request a refund.
Eventbrite's fee is nonrefundable.
About this Event

Agile has finally gone mainstream. Today, many organizations are increasingly using agile methodologies in managing complex and innovative projects.
This workshop is way different than a long boring lecture. It is intensively collaborative, engaging and interactive with hands-on team exercises to demonstrate agile values and principles by practically applying agile practices throughout the workshop. It serves as an excellent preparation for the PMI Agile Certified Practitioner (PMI-ACP)® exam and meets the 21 contact hours training requirements in agile practice and prepare you well for the exam.Participants will come away with a thorough understanding of the agile mindset and a handful of agile tools and techniques that they can immediately apply in their real-life projects. Join us and enjoy a great learning environment.
Learn more at 360PMO website
Schedule (Three Saturdays)
April 18, 2020: Saturday from 8:00 am - 6:00 pm
April 25, 2020: Saturday from 8:00 am - 06:00 pm
What Attendees Get

Three days of onsite training
Printed course slides\Access to an online portal that includes 50+ interactive activities, 150+ flashcards
One full set of practice exam
Certificate of completion, 21 contact hour/pdu's
Access to WhatsApp PMI-ACP Study Group - GTA
Who will benefit?

The following individuals will benefit from this course:
Candidate preparing PMI-ACP Exam
Leaders and Managers
Program and Project Managers
Portfolio Managers, PMO, and Process Leads
Product and Product Line Management
Development, QA, and Infrastructure Management/Team Leads
Any practitioners who would like to understand Agile
The PMI-ACP credential can benefit anyone who has experience working on Agile projects. It is not limited to project managers or PMP® credential holders. Individuals who obtain this credential demonstrate a level of professionalism in Agile practices; this increases professional versatility in both plan-driven and Agile techniques.
Learning Objectives

Testimonials from past Attendees

" This workshop is highly focused on the key methodologies and their use in different situations. Live interactive and exercises with professionals help to understand the different aspects of Agile practices. highly recommended for professionals with active Agile experience." - Taimoor Jilani, Senior Systems Analyst, Metrolinx - PRESTO
"The bootcamp was very informative, interactive and sufficient preparation to study and pass the PMI-ACP Exam." -Maxine Rukundo, CAMH
"Very good participation for different simulations which helps in retaining the concept. example of egg cutting and colouring activity was great. Complex systems & linear systems simulation was great to remember." - Rashid Butt, Sr. Business Analyst at The CUMIS Group
"The training was very well delivered. The instructor is very knowledgeable and the sessions were very interactive. Simulations were very relevant and went very well to the PMIACP exam preparation." - Uzma Haider, Senior Project Manager at CAMH
"The activities are situational based and can resonate with real-life examples. You can apply to learn to the concepts and well-crafted content." - Project Manager at HP Inc.
" Great workshop, very interactive and shown how Agile is applied in the real world. Aleem is experienced and I recommend this to others." - Huynh Kenneth, PwC
"This boot camp provided a comprehensive overview of Agile in a concise, systematic and coherent format. Aleem kept the participants engaged throughout the sessions with his highly interactive approach, which exemplified the Agile mindset. The training guide provided all the essential materials for exam preparation." -Terry Pasieka
"This training took me out of the book and into an interactive approach to be ready to learn and apply Agile....being Agile. Thank you, Aleem!" -Adelaide St Laurent, Director PMO
"The Agile Bootcamp has been a great learning experience with practical insights and hands-on activities to drive home the points. The tying up of the concepts with the underlying values and principles is huge, Kudos!"Gagan Marwaha, Independent Agile Coach
"Great curriculum recommended to all Agile practitioners. Excellent real-life examples true Agile in a whole new perspective and can be applied right back in the workplace." - Stephanie Sen, TD Canada Trust
"Great Training! Well Structured and focused on PMI-ACP certification. Highly recommended to anyone who is interested in deep learning of Agile." -Rajaram Jayachandran, Sr. Project Manager, American Express
"It broadened my vision on Agile. The contents are current and up to date. The environment give the actual Agile experience, along with various interactive activities performed" - Gurinder Verma, BR Network
"Fantastic course that taught the knowledge and application of Agile values and Principles." - James Durling, Sr. Manager, Scotia Bank
"This workshop provided sufficient material to refresh my agile knowledge, providing excellent exercises that will give added value to my practice, keep it up!" -Enterprise Agile Leader, Loblaw Companies Ltd
"The workshop was well structured and covered all what I expected. I would definitely recommend the course to anyone who is looking to apply for ACP and professional who are looking to master the agile methodologies." - Yara Awad, Senior Project Manager
"A very comprehensive three days workshop including all aspects of the Agile" - Allan Dickinson, Software Developer
"Excellent training, Aleem did a fantastic job of incorporating interactiveness and help the team get an excellent grasp of agile" -Fahd Gulzar, Independent Consultant
"Learn by doing actual agile practices with teams is the best experience I got from this workshop" - Ali Hashmi, Software Project Manager
"This is the best workshop I ever attended, Aleem's ability to draw people into the conversation made the course more informative and valuable" - Zia Hanif, Program Manager
"The structure of both the course and material were excellent." -Sean Hurst, IT Manager
"The best part I like about the workshop is using agile mindset and practices to facilitate the entire training." - Aamir Dawawala, Senior Project Manager
"A well thought out guide to understanding Agile Framework and application." -Kim Duggan Wilson, Manager Business Analysis, Scotia Bank
"Fantastic training with excellent concept building activities." - Saad Fatha, Software Engineer
"Learn through doing, very interactive." - James Lee, Project Consultant, BMO Bank of Montreal
"In addition to being very knowledgeable in Agile, Aleem interested in teaching. This was visible in his workshop. Being a good facilitator, and being interested in the teaching will help the student to stay focused in the classes, and knowledge transfer happened easier." - Amir Samadoff, Application Developer, Symcor Inc.
"Aleem has big knowledge bank on PMI Agile, wish we had more time to squeeze his knowledge." -Business Intelligence Specialist, TDSB (Toronto District School Board)
"Aleem is extremely fluent on the topic of Agile. He brings out experience to illustrate his points and make the topic interesting. Contents and examples are all nicely connected and good pace across all three days. Highly recommended!" -Chris Guzzo, Project Management Consultant
Contact Hours/PDUs
Completing this course allows you to claim the following category A PDUs. Attendees may be eligible to apply for 21 PDUs toward their continuing education requirements with the Project Management Institute (PMI) for PMP, PgMP, and PMI-ACP certifications, for more details, please visit our website.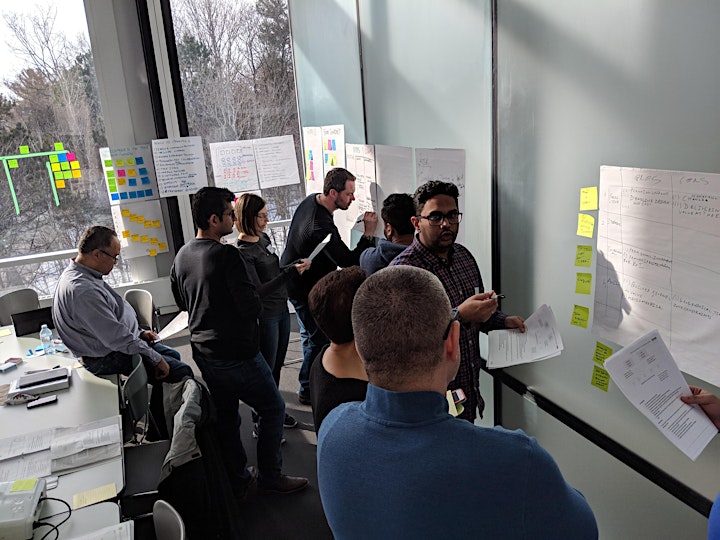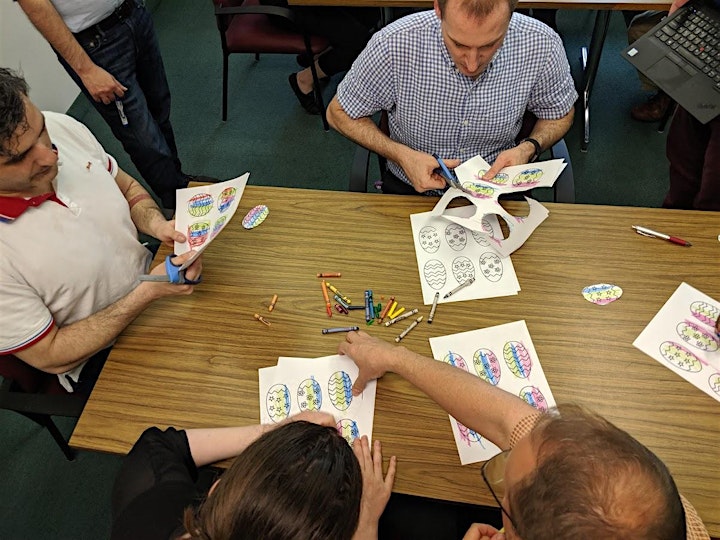 Terms and Conditions
By registering to this event, you accepted the following terms and conditions:
360PMO will provide to you manuals and other material, which are copyrighted proprietary property of 360PMO and or respective owners. All copyrights relating to any course materials provided or made available remain the sole property of the holder of the copyright. Therefore, no part of any course materials may be reproduced, stored in a retrieval system, or transmitted in any form or by any means, electronic, mechanical, photocopying, recording or otherwise, or translated into any language, without our prior written consent.
Students specifically prohibit to share any course contents made available or accessible online or in any public forum.
Reschedule or cancellation class registration must be by written request only to contactus@360pmo.com
Refund request must be made before 21 calendar days of the class.
20% administration fees will be charged for all refunds
No refund will be process If request is not made within 21 calendar days of the class.
Refunds are automatically processed on credit card transactions only.
360PMO may cancel any particular class due to inclement weather, instructor illness, insufficient enrollment or other unforeseen circumstances. We will make all reasonable efforts to reschedule a canceled class or make alternate arrangements to provide you with training.
Photographs, audio, and video are sometimes captured during Training events. By registering, attendees hereby grant 360PMO and its representatives permission to photograph and/or record them at events, and distribute (both now and in the future) the attendee's image in photographs, videotapes, electronic reproductions, and audiotapes of such events and activities.
360PMO Project Management Consulting Inc. its directors, employees, Instructors or agents shall not be held liable for any direct or indirect damages resulting from the use of any training. By agreeing to this license agreement, the student agrees to indemnify, defend, and hold harmless 360PMO from and against all claims.
Full two days attendance is required to receive a certificate of completion
This workshop is a series of 21st Century Skill workshops offered by 360PMO.
Fees
$999.00 + 13% HST Super Early Bird
$1099.00 + 13% HST Early Bird
$1199.00 + 13% HST Regular