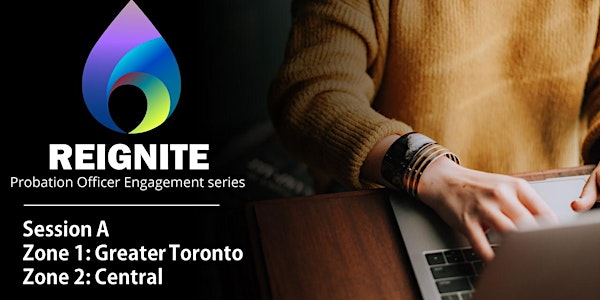 PO REIGNITE SERIES- Session A-Zone 1: GTA and Zone 2: Central - October 6
Let's reconnect with a passion that unites us all. This online engagement session will take place on October 6, 9am-10am.
About this event
Hosted by Erin Kemp and Brandee Sisco, join us as we re-examine and refresh what matters most. Your unique perspective(s), lived experiences and ideas for case management content are vital as we build toward a stronger future. One voice at a time!
This online engagement session will take place on October 6, 9am-10am. It is targeted to probation staff in Service Zone 1 (Greater Toronto) & Service Zone 2 (Central)