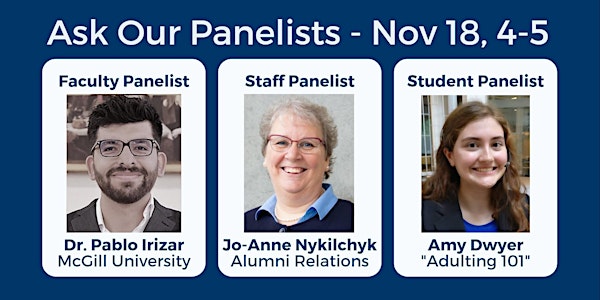 Podcast - Let's Get Ready for Finals!
Are you ready to ace your final exams and assignments?
By Student Resource Centre
Date and time
Wed, Nov 18, 2020 4:00 PM - 5:00 PM PST
About this event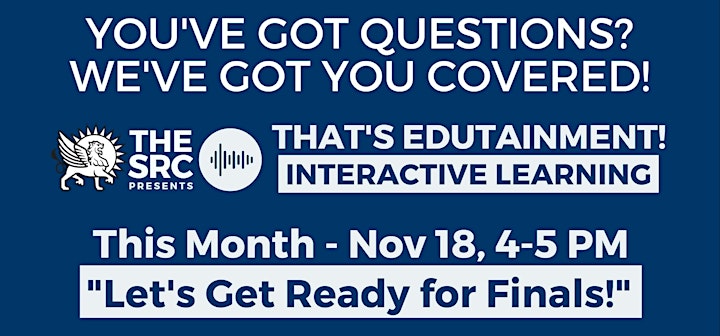 Join us on Zoom, Nov 18, 4:00 to 5:00 PM for our Panel Podcast, where you can ask our Panelists, featuring:
Faculty - To be Announced
Staff - Jo-Anne Nykilchyk - Development + Alumni Relations
Student - Amy Dwyer - Founder of "Adulting 101"
This month's topic is "Let's Get Ready for Finals!"
For more information about the Study Skills Resources and Learning Labs available at Corpus Christi College, St. Mark's College, and UBC, enroll and visit the Student Resource Centre (SRC) with your CWL.
Event Prizes
Register here for your chance to win a $25 Amazon Gift Card!
Disclaimer: Only active current students in Corpus Christi College and St. Mark's College with matching full name and email on their MyLION account are eligible for Event Prizes.
On Oct 21, 4:00 to 5:00 PM, join us on Zoom to Ask Our Panelists: