Description
Registration begins at 8:30am, and the course starts at 9:00am sharp.

Coffee and muffins are available at registration, and lunch is included for both days.
PODD Practice books (12 Expanded Function or 70 Expanded Key Word) will be available for purchase to participants at the 2 Day Workshop, or as part of the initial registration. Practice books cost $80 + GST each, or a DISCOUNT price of 2 for $120 + GST ONLY when purchased at the time of registration.
About the Course
This PODD Introductory Workshop teaches both theory and practice related to the development and implementation of PODD communication books.
PODD communication books can assist people with significant communication challenges to support their understanding of language and their use of expressive language.
PODD is a tool providing organized vocabulary that enables users to communicate spontaneous and unpredicted messages. PODD communication books are designed for varying language, communication, sensory and physical access needs.
This workshop is for Speech Language pathologists, teachers, parents, assistants, caregivers and any other professionals interested in using Augmentative and Alternative Communication (AAC) with a variety of populations of children and adults, including CP, Global Developmental Delay and Autism.
*This 2 Day Workshop is the prerequisite course for attendance at a 5 Day Advanced PODD Training, such as the one we will be offering January 8-12, 2018*
About the Presenter
Laura Taylor is an educational consultant with Taylor Educational Consultants, specializing in accessible environments and PODD communication.
Laura has been an Early Childhood Special Education Teacher and Assistive Technology Consultant for over 30 years. While teaching, Laura worked closely with families and teams to support the learning of her students both at school and at home.
She completed certification to be a PODD trainer in the fall of 2014 and has conducted introductory trainings throughout the United States at local, state and international conferences on low-tech strategies to support learning, considering the educational environment for all learners, and PODD.
Laura holds a Bachelor of Arts in Education from Michigan State University and two Master of Arts Degrees from Grand Valley State University. She is passionate about giving children "a voice"!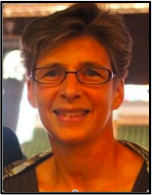 Discount accommodation has been arranged through:
Deerfoot Inn & Casino #1000, 1500 - 35th Street SE.
Rate is $149 plus taxes (either 2 queen size beds, or 1 king size bed plus a pull out sofa bed). 2 people could easily share 1 room.
Reservations must be made prior to September 12, 2017. After this date, guestrooms will only be available based on availability. In order to reserve rooms, guests should call 403-236-7529 and provide Group Code: TJSBSJAN