Description
Registration begins at 8:00am, and the course begins at 8:30am sharp.
Coffee and muffins will be available at registration, and lunch is included.
About the Course
This one-day workshop will provide teachers, support staff, parents, other communication partners, and administrators with information about PODD Communication books and their application at school and home.
Course outcomes including an understanding of:
PODD Communication books & their purpose.

How PODD Communication books differ from other communication aids and approaches.

How & when to use a PODD Communication book.

How to teach the child to communicate.

PODD Communication book design.

Creating an Aided Learning Language Environment.
Linda Burkhart is an internationally known pioneer in the field of simplified technology for children with severe challenges. She has developed numerous adapted materials and innovative strategies for using these devices with children. She is the author of a number of books and software titles on topics of assistive technology and augmentative communication. Linda was a classroom teacher for fifteen years. Then for eight years she worked as an Augmentative Communication and Assistive Technology Specialist for the Center for Technology in Education, a joint project between Johns Hopkins University and the Maryland State Department of Education. Currently, Linda works as a private consultant and technology integration specialist. She presents trainings and workshops nationally and internationally.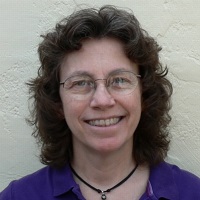 Discount accommodation has been arranged through:
Deerfoot Inn & Casino #1000, 1500 - 35th Street SE.
Rate is $149 plus taxes (either 2 queen size beds, or 1 king size bed plus a pull out sofa bed). 2 people could easily share 1 room.
Reservations must be made prior to September 12, 2017. After this date, guestrooms will only be available based on availability. In order to reserve rooms, guests should call 403-236-7529 and provide Group Code: TJSBSJAN