An exciting and rare opportunity to experience a workshop delivered by Artist and Master Felt-Maker Andrea Graham. All levels Welcome!
About this event
In this 2 day intensive class, hosted by Barnacle Arts Studio, Andrea will take you through all of the steps that show how she creates her 3-D felted artforms from start to finish...
Pods Workshop: Solid Felted Form in 3 Dimension
Using both needle and wet felting techniques, participants will create a pod form that may hang or stand freely. "Spores", slashes, openings, sprouting wire and 3 dimensional wool elements will all be explored.
We will discuss, plan, construct, and felt. Students should come prepared with sketch book, images of inspiring 3 dimensional form, and a sense of adventure! 
We will mostly be seated but will have periods of time standing. The felting process requires a bit of stamina and patience and wet hands for periods of time. A waterproof apron is suggested should you have one, but not required. 
Coffee, tea and snacks provided!
WHAT TO BRING:
Most materials are included in the workshop fee, but students should bring...
- Sketchbook/pencils etc
- Skein of inexpensive strong yarn (synthetic preferred) in a neutral color (won't be on the surface)
- Flat pan like a small cookie sheet or cafeteria tray
- Small bucket- Little container to scoop water (like a yogurt container)
- Hand towel- 2 bath towels- 2 thin plastic grocery bags
- Scissors- small pliers- small pointy scissors (if you have them)
- Small wire cutters (if you have them) 
About Andrea:
Andrea Graham Howell is a multi-media artist residing in rural Ontario. Andrea exhibits, teaches and lectures internationally and is recognized for her technical skill and innovation.  Andrea is a Niche Award Finalist as well as being named as one of the top influences in contemporary fibre art by Fiber Art Now magazine. Her work is included in the Sonny Kamm collection and three of her sculptures have recently been acquired  by the Bronfman family for the Claridge Inc. corporate art collection. Her work has been shown in Museums in Canada, U.S.A., France and Italy and in many international exhibitions and galleries. She has received multiple grants for both projects and exhibition from the Ontario Arts Council  and most recently Andrea was awarded a creation and development grant as an established artist.  
View more of Andrea's beautiful and thought provoking pieces on her website: http://www.andrea-graham.com
About Barnacle Arts:
This workshop is proudly hosted by Shannon Loomer of Barnacle Arts Studio in Prince Edward County. Our goal is to bring artists and experts (who are best in their class) together with fellow artists and community members to share their unique knowledge in a beautiful rural setting! This is our exciting inaugural workshop in PEC with more to come!
If you have a suggestion for future workshops, or would like to teach or co-host a workshop with us, please get in touch!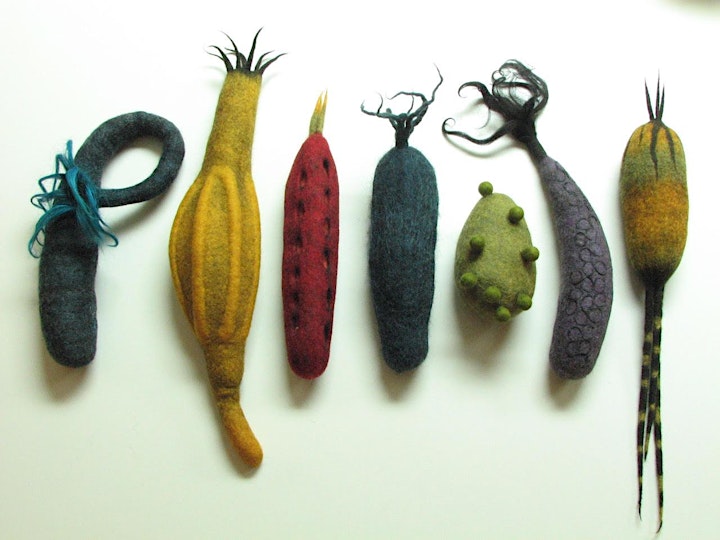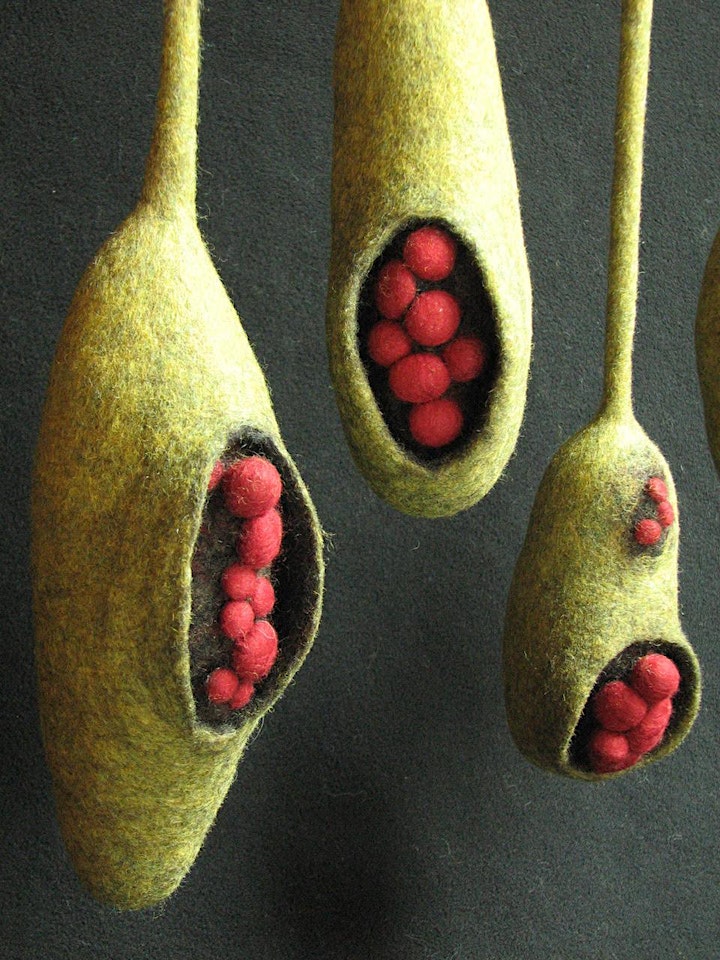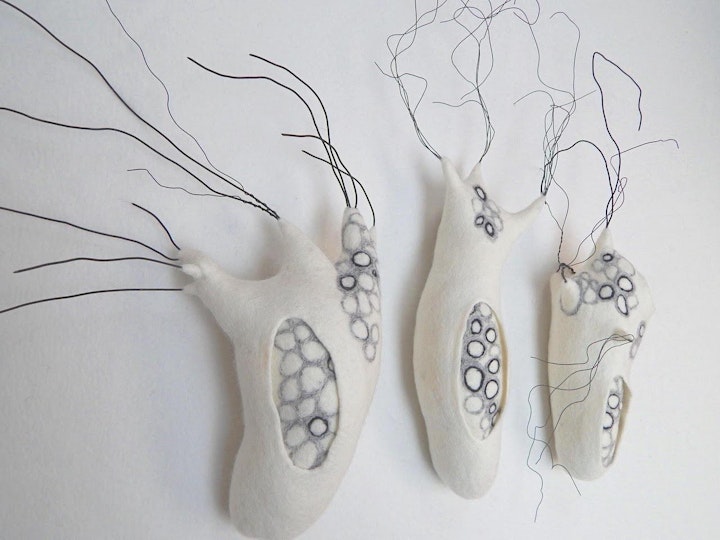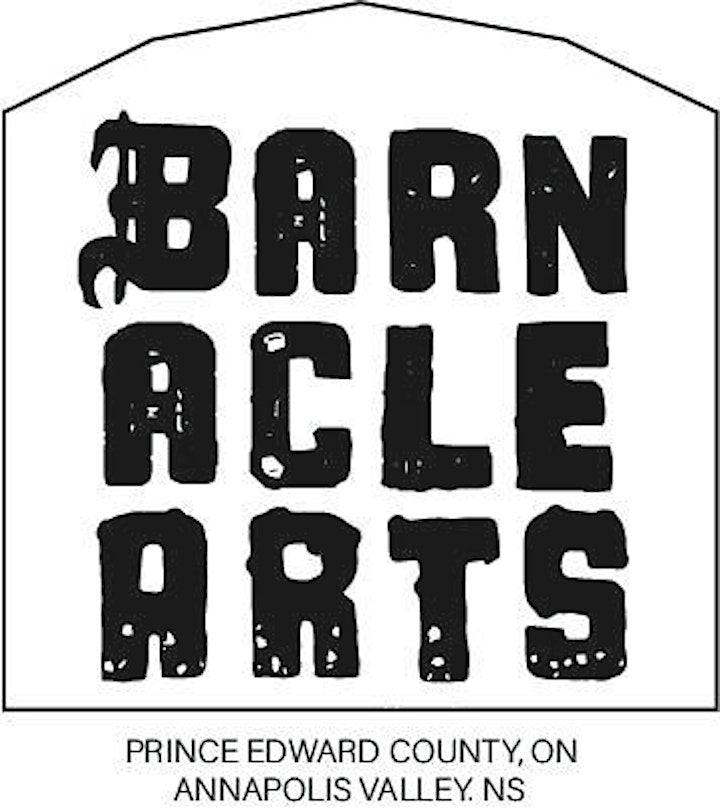 Organizer of Pods: Solid Felted Form in 3 Dimension - 2 day workshop with Andrea Graham