Poet Richard Greene Work Shop on Oct. 14 | HSK汉考中心10月14日与诗歌相约
Description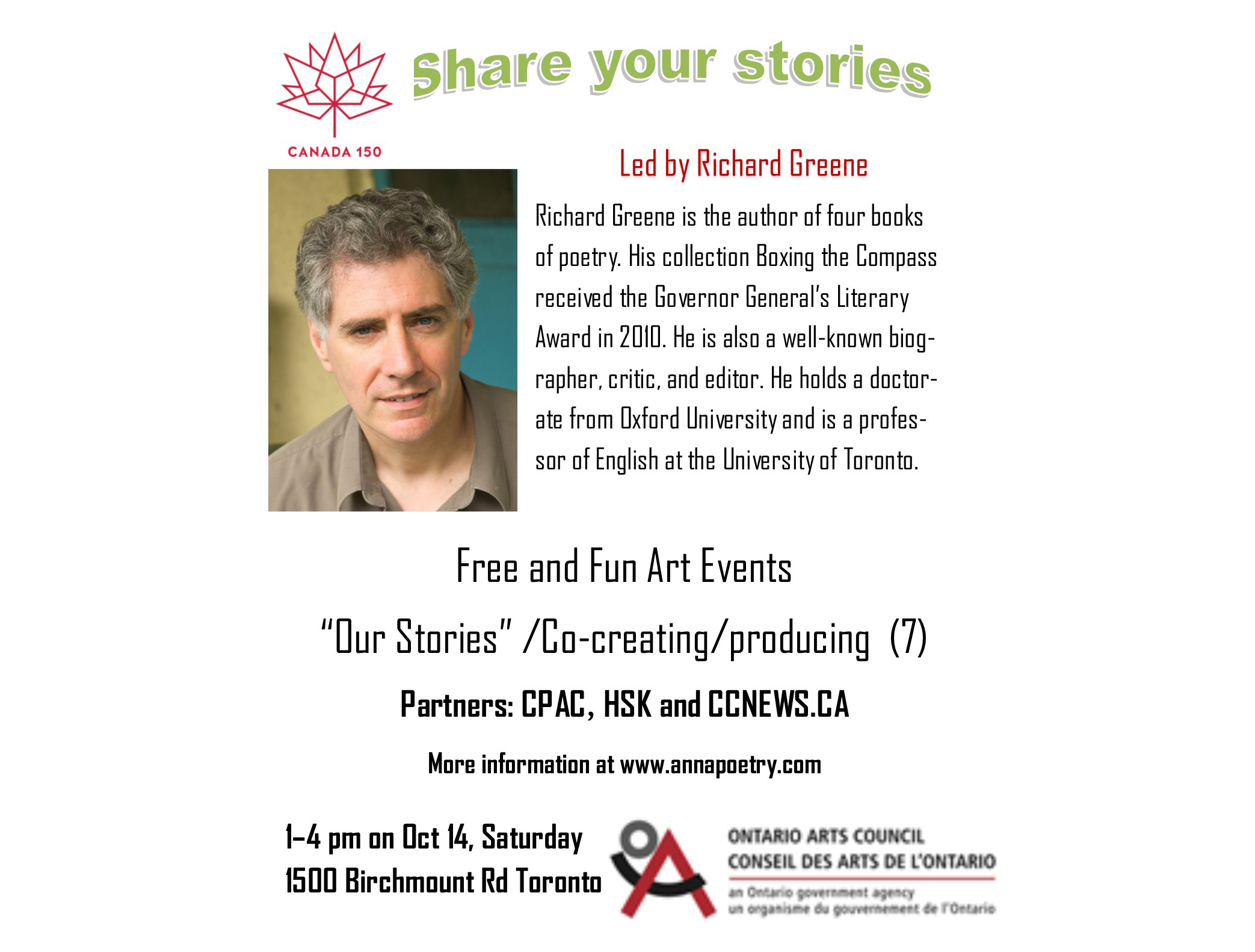 Poetry Workshop on Oct. 14 | 金秋十月 与诗歌相约
Oct 14, 1:00 PM - 4:00 PM
Guest poet Richard Greene will discuss how to write about others people's lives.
主题:如何用诗歌描述人们的生活
客座讲师:诗人 Poetry Richard Greene
Richard Greene is the author of four books of poetry. His collection Boxing the Compass received the Governor General's Literary Award in 2010. He is also a well-known biographer, critic, and editor. He holds a doctorate from Oxford University and is a professor of English at the University of Toronto.
Richard Greene于牛津大学获得博士学位,目前已经出版了4本诗集、并荣获2010年加拿大总督文学奖,他同时也是非常著名的传记作家、文学评论家和编辑,多伦多大学英语创意写作专业教授。
People are welcome to bring their own stories/poems to share. Richard will share his suggestions. 欢迎参与者将自己的作品在讲座期间带来与大家分享,Richard博士将会现场给予建议和指导。
Location | 地点: 1500 Birchmount Rd Scarborough (HSK Toronto centre)
Contact Us: 416 266 8668