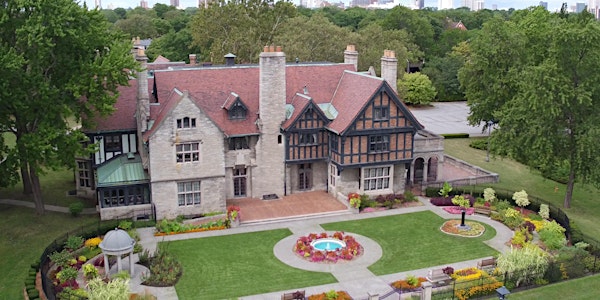 Poetry at the Manor - Vol. 10
City of Windsor Poet Laureate Emeritus Marty Gervais and past Poet Laureate Mary Ann Mulhern host 4 poets laureate from across Canada.
When and where
Location
Willistead Manor 1899 Niagara Street Windsor, ON N8Y 1K3 Canada
About this event
City of Windsor Poet Laureate Emeritus Marty Gervais and past Poet Laureate Mary Ann Mulhern are hosting four poets laureate from across Canada for the next edition of the popular annual Poetry at the Manor on Tuesday, October 18, 2022 at 7:00 p.m.
Poetry at the Manor – Vol. 10 will celebrate the milestone tenth anniversary of the beloved event, which returns to an in-person format at Willistead Manor in Walkerville. This year's line-up includes Anna Yin (inaugural Poet Laureate for Mississauga), Richard-Yves Sitoski (Poet Laureate for Owen Sound), Micheline Maylor (Poet Laureate Emeritus for Calgary), and Sarah Lewis (past Poet Laureate for Peterborough).
Anna Yin was Mississauga's inaugural Poet Laureate with five poetry collections and a book of translations: Mirrors and Windows. Her poetry won awards and appeared at ARC Poetry, New York Times, Queen's Quarterly, China Daily, and CBC Radio. She teaches Poetry Alive. "The Hollow Tree" won 2022 Broadsheet Contest by the League of Canadian Poets.
Richard-Yves Sitoski is a songwriter, performance poet, and the 2019-2023 Poet Laureate of Owen Sound, Ontario. He is also the Artistic Director of the Words Aloud festival. With Penn Kemp he co-edited Poems in Response to Peril, an Anthology in Support of Ukraine. His latest book, No Sleep 'til Eden is an augmented reality multimedia collection of poems on the environment. His poems have appeared, or are forthcoming, in many journals, including The Fiddlehead, Prairie Fire, The Maynard, Barren Magazine, Bywords.ca, in the League of Canadian Poets' Poetry Pause, and as part of Brick Books' Brickyard spoken word video series. He has given performances in industrial ruins, has read poems to earth worms, and has written verse on snow with biodegradable dye.
Dr. Micheline Maylor was Calgary's Poet Laureate 2016-18. Her latest poetry collection is The Bad Wife (2021). She recently won the Lois Hole Award for Editorial Excellence in Alberta. She teaches creative writing at Mount Royal University and has been recently translated into Farsi.
Sarah Lewis is an Anishnaabe Kwe (Ojibwe/Cree) spoken word artist from Curve Lake First Nation and is Nogojiwanong's (Peterborough's) first Poet Laureate. Her poetry uncovers how Indigenous communities are reclaiming their identities, culture, strength and sovereignty. She was a national semi-finalist of the 2019 Canadian Festival of Spoken Word, and has performed her works at many slam poetry competitions and community events. Her work has been published in the Edmonton Indigenous Artists Anthology and featured on CBC's Arts YouTube channel.
This year's event will also serve as the official book launch for A Manor of Words: Poetry at the Manor 10th Anniversary Anthology, which is the fourth entry in the City's South Shore Collections. This unique book includes works by the more than thirty poets and poets laureate who have visited the City of Windsor and participated in Poetry at the Manor over the last ten years. The book will go on sale at the event this year, and will be available afterwards at www.BlackMossPress.com, at the Chimczuk Museum gift shop, and at Biblioasis Bookshop in Walkerville. A portion of proceeds from book sales will be donated to the United Way's On Track to Success Program.