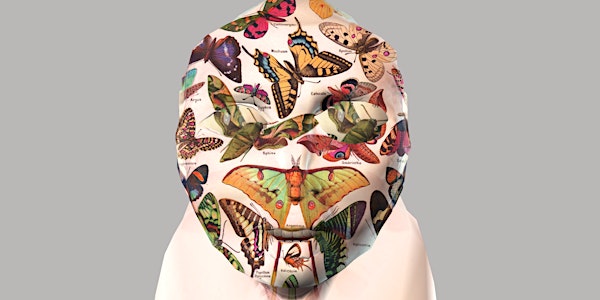 POETRY READING: SARAH BURGOYNE, NICOLE RAZIYA FONG, ERIN ROBINSONG
Please join for the launch of Sarah Burgoyne's Tentaculum Sonnets, including readings by poets Nicole Raziya Fong and Erin Robinsong.
About this event
ONLINE POETRY READING: On the occasion of the launch of her chapbook The Tentaculum Sonnets with above/ground press, Sarah Burgoyne will be reading alongside poets Nicole Raziya Fong and Erin Robinsong.
ALL PROCEEDS FROM THIS EVENT WILL BE DONATED TO WATER FIRST a charity whose mission is to help address water challenges in Indigenous communities in Canada through education, training and meaningful collaboration.
Click here to download Zoom.
Sarah Burgoyne is an experimental poet. Her first collection Saint Twin (Mansfield: 2016) was a finalist for the A.M. Klein Prize in Poetry (2016), awarded a prize from l'Académie de la vie littéraire (2017) and shortlisted for a Canadian ReLit Award. Other works have appeared in journals across Canada and the U.S., have been featured in scores by American composer J.P. Merz and have appeared within or alongside the visual art of Susanna Barlow, Jamie Macaulay and Joani Tremblay. She currently lives and writes in Montreal. Her second manuscript Because the Sun is forthcoming with Coach House Books in 2021.
Nicole Raziya Fong is a poet living in Montréal. She is the author of PEЯFACT (Talonbooks, 2019). Past work has appeared in publications including Social Text, carte blanche, Cordite, filling Station and The Volta as well as in translation in Exit, OEI & Revue Watts.
Erin Robinsong is a poet and interdisciplinary artist working with ecological imagination. Her debut collection of poetry, Rag Cosmology (Bookhug), won the 2017 A.M. Klein Prize for Poetry, and Liquidity, a chapbook, is forthcoming with House House Press. Collaborative performance works with Andréa de Keijzer and Hanna Sybille Müller include This ritual is not an accident (2016); Facing away from that which is coming (2017); and Polymorphic Microbe Bodies (2021). Originally from Cortes Island, Erin lives in Montréal.
**Cover art for this event is a still from a video by Mara Eagle that will premiere at the MAC in October 2020.