Description
DESCRIPTION
Instructor: David Hamilton
Writing poetry is all about finding the right words, pacing, sounds and structure to capture a feeling... putting into words those emotional impulses that strike us out of the blue.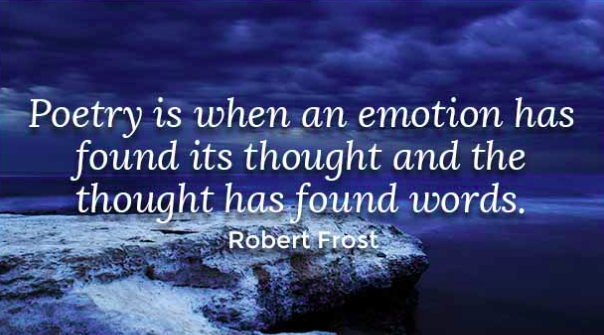 While this may appear difficult, poets use skills they've learned in order to bring their words to life. And that's what this poetry workshop will show you.
This is a hands-on poetry workshop so you can write and publish your own, original poems. Under my guidance as an experienced lecturer and publisher, you will benefit from weekly writing exercises, class discussions of your material, my own professional editing, and one-on-one engagement so that your poems come to life.
We will be meeting every week for 4 weeks to write and discuss our poems.
At the end of the workshop, your work will be published in my own independent collection of poems and made available to the public through Amazon.
The modest fee for the workshop covers my time and costs, plus you also receive one (1) free copy of the Collection and have lifetime access to my writers Facebook group.
My Personal Guarantee
I know I can help you write great poetry. If you do the work and you're not completely satisfied by the end of the workshop, I'll personally help you get on track or give you your money back no questions asked.
David
ps. Interested but can't make it those evenings? No problem! For anyone who cannot make it, I will set up individual skype or phone calls to discuss your work. You will still send it to me and others for feedback and comments, so don't be shy :)


What Others Are Saying About My Workshops
"I wanted to thank you so much for this workshop, it has really helped me a lot with not only writing but also finding my voice."
"The writing exercises were fun and motivating."
"I feel so much more confident after attending the Practical Fiction Writing Workshop. My notions have become idas an I am ready to launch htem into text."
"Superb!! And most of all, substantive but also respectful and welcoming and the subject of creativity was treated as one of joy, while still providing the nuts and bolts – very clear, exactly what I wanted! Thank you so much! And thank you for the generosity and graciousness with which you provide so much professional direction!"
Refund and Intellectual Property Policy
When you sign up for this workshop, you agree to and understand the following:
any stories, story ideas, character ideas, or anything related to the development of fiction in the workshop remain the intellectual property of the individual participant

full refunds will only be issued up to 7 days before the workshop takes place. After that, no refund will be issued for any reason, including but not limited to personal issues, schedule conflicts, or illness. This is necessary to ensure that the costs I have to commit to personally with respect to room rentals, equipment rentals, materials and other expenses are covered.
FAQs
Are there ID or minimum age requirements to enter the event?
No. Anyone, regardless of age, is invited to write!
I'm more interested in writing stories. Can I still participate?
I would never discourage writers of any genre, but if stories are your thing, there are other writing workshops available that might be more helpful. Check the list here: http://www.davidallanhamilton.com/writing-workshops.html
What are my transportation/parking options for getting to and from the workshop?
The #7 and the #4 and O-train all serve Carleton University. There is also parking available in the evenings but unfortunately, you have to pay for that.
What can I bring into the workshop?
Bring any poem ideas you're working on. If you haven't started anything yet, that's okay because we'll be generating all kinds of ideas. You will have some wonderful poems by the end of the workshop. Bring your laptop or writing pad. Bring your enthusiasm!
How can I contact the organizer with any questions?
Send me an email at davidallanhamilton00 @ gmail.com
I have to work on those nights. Is there a way I can still participate?
Absolutely! Just sign up and then we'll work on your poems together online using all the tools available to us: skype, google docs etc. You will benefit from feedback and comments and be an active participant.
I can't make the workshop but I have some poems already that I'd like to include in the publication. Can I just do that?
For a nominal fee to cover my editing and publishing costs, I will include your work in the Collection of poems. Email me to discuss further.