Description
Relations between the public and the police are strained today: from charges of police violence, abuse and racial bias against minority groups to calls for transparency and greater police accountability. At the same time, we expect the cops to take on new missions: counter-terrorism, cybercrime, and the policing of highly diverse societies. In this new two-part series, IDEAS, CBC RADIO ONE in partnership with the Munk School of Global Affairs at the University of Toronto, considers what it means to police and be policed in these complex and anxious times.
Monday, May 15, 2017, 7-9 PM, Part 1: To Serve or Protect
Do the police serve the public by doing what communities say they want and need? Or, do cops think they know what's best for public safety and must protect us? Inspector Shawna Coxon, Toronto Police Service, and member of the TPS Transformational Task Force; Todd Foglesong, Professor of Global Practice at the Munk School; Donald Worme, Q.C., I.P.C., Cree lawyer and founding member of the Indigenous Bar Association of Canada, based in Saskatoon; and moderator Ron Levi, Director of the Munk School's Global Justice Lab, debate the dynamics of policing, trust and public consent.
Tuesday, May 16, 2017, 7-9 PM, Part 2: Old Cops, New Expectations
Counter-terrorism, fighting cybercrime, policing highly diverse societies: Can the police do it all? Should the police do it all? Do the police want to do it all? Cal Corley, CEO of the Community Safety Knowledge Alliance, and former Assistant Commissioner with the Royal Canadian Mounted Police; Inspector Shawna Coxon, Toronto Police Service, and member of the TPS Transformational Task Force; Micheal Vonn, Policy Director, B.C. Civil Liberties Association; and moderator Ron Levi, Director of the Munk School's Global Justice Lab, weigh the implications, the challenges and the trade-offs for the police, for justice and for all of us.
ABOUT THE PANELLISTS
Inspector Shawna Coxon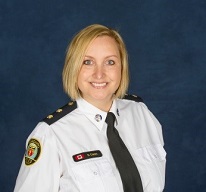 Serving for more than two decades with the Toronto Police Service, Inspector Shawna Coxon has had a diverse career in uniform, community, intelligence, and investigative policing. Having just released 'The Way Forward' as a member of the Transformational Task Force, she has started an Organizational Change Management Team (a novel endeavour in Canadian policing). Prior to that, she was the second in charge of Intelligence Services where she implemented the inaugural Computer Cyber Crime Section.
Inspector Coxon has a PhD in Criminal Law and her areas of research include criminal law and technology. She is a published academic who has lectured internationally. She has won numerous awards; however she is most proud of the letters of appreciation from victims she has worked diligently for.
Todd Foglesong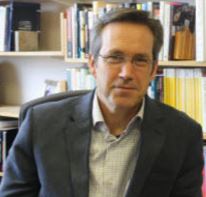 Todd Foglesong joined the Munk School of Global Affairs as a Professor of Global Practice in 2014. He writes and teaches about the role of indicators as instruments of governance in policing and prosecution around the world, competing strategies for measuring and managing the response to violence against women and pretrial detention, and the role of surveys in assessments of safety and justice.
Between 2007 and 2014, Todd was a senior research fellow and adjunct lecturer in Public Policy at Harvard Kennedy School (HKS), where wrote about policing in Los Angeles under a consent decree, the challenges of "making policing more affordable" in the United States, and the role of indicators of justice in the governments of Jamaica, Bangladesh, Ethiopia, Nigeria, and Sierra Leone.
Donald Worme, Q.C., I.P.C.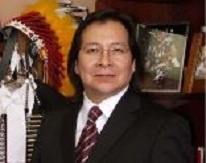 Donald E. Worme, Q.C., I.P.C., is a Cree lawyer from Kawacatoose First Nation, Treaty Four, Saskatchewan. For more than thirty years, he's practiced extensively in criminal law and Aboriginal rights litigation. He also has considerable experience in public law, including Judicial Inquiries and Commissions of Inquiry. Among his high profile cases: Donald Worme served as Commission Counsel to the Ipperwash Judicial Inquiry into the death of unarmed Aboriginal protester, Dudley George, at the hands of an OPP sniper; he was Lead Counsel to the family of Neil Stonechild in the public inquiry into the freezing death of the Aboriginal teenager in Saskatoon; and he represented the family of 18-year-old Mathew Dumas in the Coroners Inquest into his shooting death by the Winnipeg Police. Donald Worme is a founding member of the Indigenous Bar Association and recipient of the Aboriginal Achievement Award for outstanding efforts in the field of Law and Justice.
Cal Corley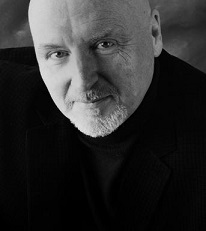 Cal Corley is the CEO of the Community Safety Knowledge Alliance (CKSA), a non-profit research and knowledge development centre that supports governments and the community safety sector in their drive for improved community safety and wellbeing. Cal is a former Assistant Commissioner with the Royal Canadian Mounted Police. During his career, he gained extensive experience in both operations and management, serving in such areas as national security, criminal intelligence, drug enforcement, human resources, and leading reform initiatives. He also served at the Privy Council Office and at Public Safety Canada. From 2008 – 2014, he was head of the Canadian Police College, during which time he also served as the RCMP Senior Envoy to Mexico and the Americas.
Micheal Vonn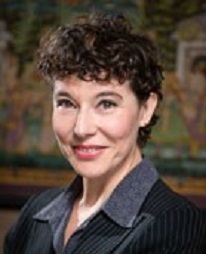 Micheal Vonn is a lawyer and has been the Policy Director of the BCCLA since 2004. She has been an Adjunct Professor at the University of British Columbia in the Faculty of Law and in the School of Library, Archival and Information Studies where she has taught civil liberties and information ethics. She's also a regular guest instructor for UBC's College of Health Disciplines Interdisciplinary Elective in HIV/AIDS Care. Ms Vonn's been honoured for her work in HIV/AIDS with both an AccolAIDS Award and a Red Ribbon Award, and she is the recipient of the 2015 Keith Sacré Library Champion Award. She's currently a collaborator on Big Data Surveillance, a multi-year research projected lead by Queens University. She's an Advisory Board Member of Ryerson University's Centre for Free Expression and an Advisory Board Member of Privacy International.
MODERATOR: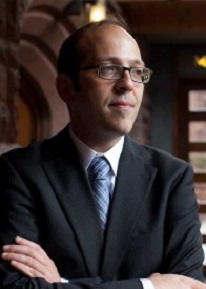 Professor Ron Levi holds the George Ignatieff Chair of Peace and Conflict Studies at the University of Toronto, where he serves as Deputy Director of the Munk School of Global Affairs, and is an Associate Professor of Global Affairs and Sociology. He is a sociologist and legal scholar, whose research focuses on the legal and political dimensions of justice system responses to violence, crime, and human rights violations. Prof. Levi is a past Fellow of the Canadian Institute for Advanced Research. He launched a Global Justice Lab at the Munk School, and was awarded the University of Toronto's Ludwik and Estelle Jus Memorial Human Rights Prize. He holds an appointment as Permanent Visiting Professor in the University of Copenhagen's Centre of Excellence for International Courts.
POLICING READERS: PART ONE
Sharry Flett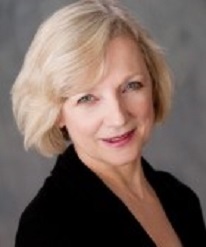 Sharry Flett has acted in theatres across Canada and played leading roles at the Stratford Festival (4 seasons) and the Shaw Festival (28 seasons). She will appear in "Me And My Girl" and "1837 A Farmer's Revolt" for the 2017 Shaw season. She was twice nominated for Gemini Awards as Best Actress (CBC TV Drama). She's also taught acting at the Shaw Festival, George Brown Theatre School, University of Toronto, Queen's University, and the National Theatre School in Montreal.
RH Thomson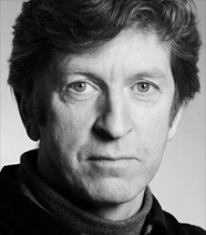 Acclaimed Canadian stage and screen actor RH Thomson, was awarded in 2015 the prestigious Governor General's Performing Arts Award for Lifetime Artistic Achievement, was the recipient of the 2014 ACTRA Toronto Award of Excellence. He was made a Member of the Order of Canada in 2010 and was awarded an Honorary Doctorate from the University of Toronto, Trinity College. Recently, Mr. Thomson directed The Crucible at Theatre Calgary and performed in You Will Remember Me at the Tarragon Theatre. He is currently playing Matthew Cuthbert in the CBC/NETFLIX series ANNE and producing the Canadian and international WWI Commemoration project The World Remembers- Le Monde se souvient.
EVENT HOST: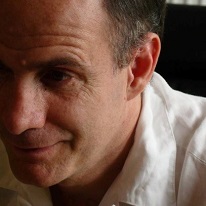 Greg Kelly is the Executive Producer of the CBC Radio One program IDEAS. After completing his doctorate in literature at Oxford University, Greg Kelly left the academy to begin working at the CBC Radio -- in fact, his first foray into broadcasting was at IDEAS. His work in both radio and television has won international awards. In 2006, Greg left the CBC to create and oversee a daily NPR current affairs program, The Story, which was carried by over 100 affiliates. He then went to Radio Netherlands Worldwide, where he became Editor of the internationally-acclaimed program The State We're In, which won numerous awards and was carried nationally in the United States, Canada, Australia, Ireland as well as select markets in India and Africa. He returned to Canada in the autumn of 2013, and is now an Associate Senior Fellow of Massey College.
Disclaimer: Please note that this is a public event – and you are choosing to enter a space where your image and/or voice may be captured as part of event proceedings that may be made public as part of a broadcast, webcast, or publication (online and in print). We make every effort to ensure your personal information is kept and used in compliance with the Freedom of Information and Protection of Privacy Act (FIPPA). If you have any questions please get in touch with our office at munkschool@utoronto.ca or 416-946-8900.