Policy Talk | Firearms Ban Efficacy: A Canadian Perspective

Tuesday, 11 February 2020 from 5:30 PM to 9:00 PM (EST)
Event Details
In 2019, Toronto saw the highest number of shooting victims ever recorded in the city.
We have heard a few possible solutions proposed by various levels of government, from Toronto (and other municipalities) City Council all the way to the federal government, most involving restrictive and prohibitive firearms policies, regulations, and legislation. But is that the complete picture? How effective will they be? Have they addressed all of the issues? Do we even know what all of the issues are? Can complex problems be solved with simple solutions? What are the social and financial costs of getting it wrong and does the likelihood of success justify the risk?
Join us for an informative panel discussion covering the onerous legal requirements of firearms ownership in Canada, how those requirements are by-passed, and by whom, the challenges law enforcement faces, some of the approaches community groups are taking to help prevent violence escalation and the economic impact vs the efficacy of possible bans towards curbing violence.
---
Registration begins at 5:30pm
Panel commences at 7:00pm
Light refreshments will be served
The panel includes:
Jordana H. Goldlist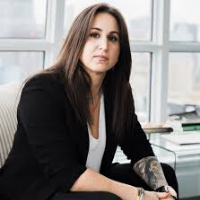 Jordana H. Goldlist is a criminal defence lawyer and the owner of JHG CRIMINAL LAW, a  boutique firm based in Toronto with a focus on homicide cases, the commercial drug trade, and firearms offences.  When she is not in court or at the office, Jordana is active in community work, from mentoring university students and street kids, to developing anti-gang initiatives to help young people escape the criminal justice system.  She is also a legal gun owner and sport shooter with a collection of handguns that she stores safely in Toronto.  
Evelyn Fox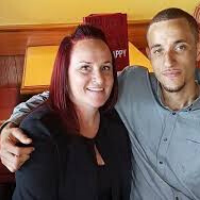 Evelyn Fox is a survivor of gun violence in inner-city Toronto. Evelyn lost her son, Kiesengar Gunn, at the age of 26 to a senseless act of violence on September 11, 2016. His murder has gone unsolved to this day. Through sharing her devastating experience and launching a grassroots advocacy movement called "Communities for Zero Violence", Evelyn has become a well-respected, powerful voice for victims of violence and their survivors. 
Emily Brown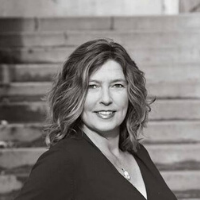 Emily has been involved in shooting sports for over 30 years, has lived through every evolution of licencing and registration that has been legislated during that time, and continues to be a licenced and law-abiding firearms owner. She is a director with several trapshooting organizations including the Canadian Trapshooting Association, the Ontario Trapshooting Association, the Ontario Council of Shooters, and the Canadian University Shooting Federation.
Alison de Groot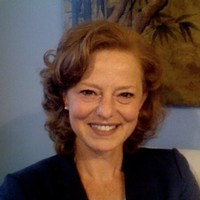 Alison is the Managing Director of the Canadian Sporting Arms and Ammunition Association (CSAAA), a non-profit industry organization representing Canadian businesses in the sporting arms category. Alison has been on staff at the CSAAA working on behalf of the Board of Directors and the members since 2014. She comes from a hunting family and has worked with a number of industries for over 20 years in the U.S. and Canada including the outdoor recreation, aerospace, oil & gas, and wealth management sectors. 

Marcell Wilson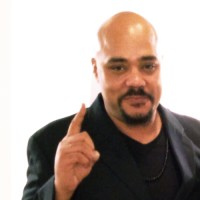 Marcell grew up in one of Toronto's public housing projects and is a former high-ranking gang member and organized crime associate. Since turning his life around, Marcell has founded and is the President of the One By One Movement, originally a non-profit organization, now operating as a social enterprise, think tank, speakers bureau, and programming development organization. It is run by a group of former gang, extremist, and organized crime members, to help identify, address, research and strategize on the application of effective social programming for youth outreach and anti-recidivism programming. Marcell is also the regional coordinator for the Against Violent Extremism Network (AVE).
The panel will be moderated by:
Brian Lilley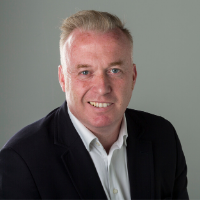 Brian Lilley is a political columnist for the Toronto Sun. He has spent 20 years covering all levels of government across Canada including stints in Montreal and Ottawa. Brian has worked as a reporter, columnist and analyst in print, television and radio for some of Canada's top media outlets including Bell Media, Corus, Quebecor and of course, Postmedia. His work has also been featured by CBS, CNN, The Blaze and many other American outlets. In his career he has covered more elections than he can recall, four prime ministers while in office, presidents, the Queen and countless other world leaders.
Hosted by The Canadian Coalition for Firearms Rights, a national, grassroots advocacy organization devoted to advocating through education, preserving the Canadian shooting sports and pressuring the government to focus on actual crime. 
When & Where

Hart House, Debates Room (2nd Floor)
7 Hart House Circle
Toronto, ON M5S 3H3
Canada

Tuesday, 11 February 2020 from 5:30 PM to 9:00 PM (EST)
Add to my calendar