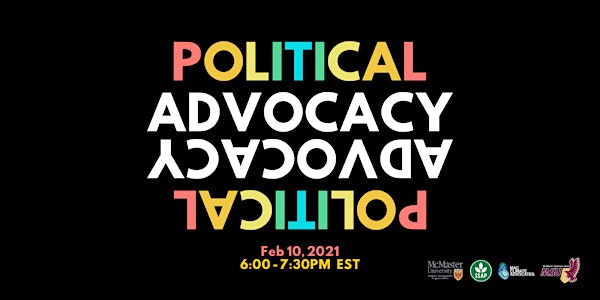 Political Advocacy Letter Writing Workshop
Join this Advocacy Letter Writing workshop to equip YOU with the practical skills to advocate for the change you wish to see.
About this event
Expert policy consultant, writer, transportation professional and McMaster grad Jamie Stuckless will walk McMaster University students through an advocacy workshop designed to equip students with the resources, tools, and information needed to advocate for the change they wish to see in their communities.
Topics covered include:
How to write a letter on a community issue
How you should structure your letter
How to implement target-audience specific factors into your writing
What you should/can ask for in a letter
Individual advocacy vs group advocacy
This event is run jointly by McMaster's Student Sustainability Ambassador Program (SSAP), McMaster's Interdisciplinary Minor in Sustainability Student Committee, McMaster Climate Advocates (MCA), and the McMaster Student Union (MSU). It is open to all students, of all faculties attending McMaster University at all levels of advocacy.
Note: Only 30 seats are available and a waiting list will be made available if capacity is reached. Full commitment is strongly encouraged.
About the Workshop Facilitator
Jamie is a policy advocate and transportation consultant who has worked in Ontario's active transportation sector for over a decade. During this time, she has collaborated on campaigns to fund hundreds of km of cycle tracks, bike lanes and multi-use trails, expand bike share & e-scooter systems, make it safer to walk & cycle to school and get decision makers on bikes. Jamie has served as the Executive Director of the provincial Share the Road Cycling Coalition and worked on local road safety projects on behalf of EnviroCentre, Green Communities Canada and as a consultant. Currently based out of Hamilton, Jamie is an active advocacy volunteer with Cycle Hamilton. She holds a Master's in Geography from McMaster University, an undergraduate degree from Queen's University and is an alumnus of the Maytree Policy School.