Pomegranar is a free online interactive art gallery opening June 19, 2021 at 7:30 pm ET and free to access until July 4, 2021.
About this event
Event Location: www.pomegranar.com
Opening Night Livestream: 7:00 PM, June 29, 2021 on event website
Fundraiser for event: Pomegranar's GoFundMe Page
Description
After a sensational world premiere of it's Spring series earlier this year, Pomegranar is back for its second exhibition: Summer!
Navigate through the gallery in an interactive manner, pausing and advancing the story using controls. The gallery consists of all-new artwork, videos, and music. This iteration of the exhibit features new interactive elements. The theme of the Summer exhibit focuses on love — specifically different types of love (or lack thereof) during the COVID-19 pandemic. The overarching theme of all pomegranar exhibits are built around the theme of togetherness while apart.
Yasaman Nouri is the featured artist and creator of the gallery. She draws on her Persian background for this project. Pomegranates (or anar/انار in Farsi) are a cherished fruit and important symbol in Persian culture. Pomegranar exhibits will have four total exhibits in 2021: Spring, Summer, Fall, and Winter. The premiere exhibit took place on the Perisan holiday Norouz/نوروز (spring equinox), and the finale which will be the culminating exhibit will take place on Shabe Yalda/شب یلدا (winter solstice), the holiday in which pomegranates are an important part of the festival celebrations.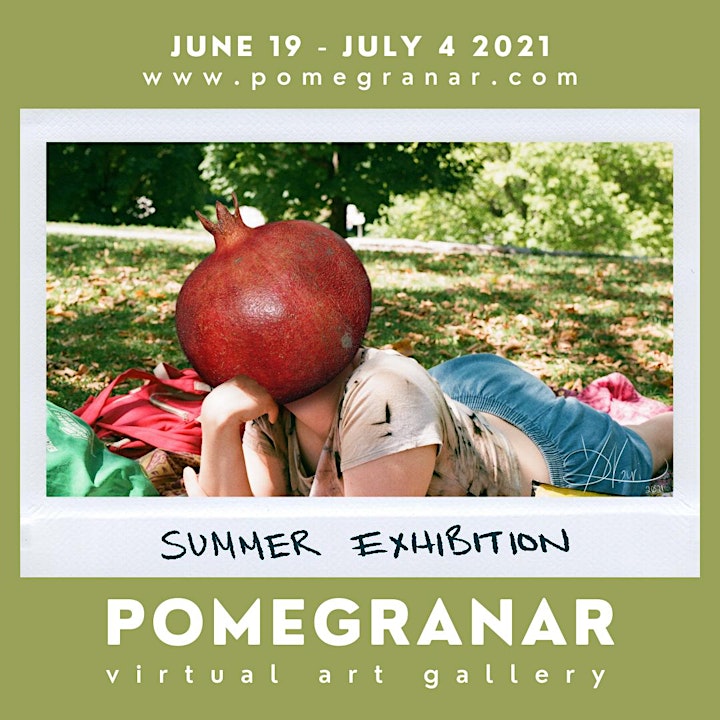 GoFundMe Campaign!
Help the Pomegranar team make more art! Please visit out GoFundMe Pomegranar Fundraiser Link
Following the Summer exhibition, Pomegranar will return once again for a Fall and Winter exhibition.