Event Information
Refund policy
Contact the organizer to request a refund.
Eventbrite's fee is nonrefundable.
Ideal for those just beyond beginner learners of watercolour who want to develop their skills to the next level.
About this event
Learn to paint expressive, loose poppies in this 3-hr workshop. The instructor Dhanashri Bapat will guide you step by step from some basics of ink and watercolour technique to create this vibrant artwork!
The workshop livestream will be held via Zoom, and is limited to 30 students to ensure everyone gets a chance to interact with the instructor and get meaningful feedback. This workshop is an excellent way to further your existing watercolour skills, by applying them with a bit more complexity. The learning environment is friendly, respectful, and supportive.
***Please carefully review all information on this page before registering ***
ITINERARY
5:45pm - Video feed link will be posted in the "Online Event Page" (only accessible to registered participants)
5:50pm - Join the session
6:00pm – Workshop begins
9:00pm - Scheduled End Time (may end a bit early or late)
MATERIALS
Using the same materials as the instructor is recommended to help mitigate variables that could impede your results (please note that different papers and paints behave differently enough that they can/will affect the outcome of your painting).
Materials list:
Watercolour Paper: Cold Pressed, 140 lbs, (I use Fabriano Artistico /Arches to get the best results) size: 9"x12" (for main painting, test sheet paper can be any size) The paper should be ready with the drawing, taped on the board.
A Palette for Mixing Colours (or you can use a white dish/plate)
2 Containers for water (one clean for clean water, and one to clean the brushes with)
Paper Towels (or cloth towel to dry and clean off brushes and to soften edges while painting)
Assorted Watercolour Brushes: A big Wash Brush (Optional), 1" Flat, #10 Round, a #4 Round, a #2 Round, Rigger Brush for Ink marks.
Waterproof Acrylic Ink – Black / Indian Ink (Ink is preferable but you can use black markers too, make sure they are waterproof)
Watercolour Paints (brand of your choice. I mostly use Holbein or Daniel Smith): Gamboge/Indian/Naples Yellow, Cadmium/Quinacridone Red, Alizarin Crimson, Green Gold/Sap Green, Cerulean Blue, Ultramarine Blue.
Hair Dryer
ACCESSING THE EVENT
Access to the event is only possible through Eventbrite itself (using only the email you're registered with). You need to authenticate your ticket in order to access the event's "Online Event Page" within Eventbrite. After you register, you will receive an email from Eventbrite, and in that email there will be an orange button. You must access the event by clicking on that button and allowing Eventbrite to authenticate your email address that you purchased the ticket with (they may ask you to "create an account" if they don't automatically detect your email - please do this as it is the only way you can access the event). If you do not see this email immediately after registering, please check your spam/junk folder. You will get a similar email again 2 hours prior to the event (with the same orange button).
Within the "Online Event Page" you will find the reference image and trace outline for this event. This is also where the Zoom/livestream will be accessible from (but only once it is live - about 10 minutes before the start of the event).
***Important:
You are strongly advised to make sure you can access the Online Event Page well in advance of the workshop so you can work out any technical issues, and contact the organizer if you experience problems, so they can be resolved in a timely fashion. Please try it at least 2 days before the event itself. Contacting the organizer right before the workshop is about to begin (or has already started) is likely to result in slow or delayed responses. You are responsible for ensuring that you can access the event in advance - no refunds, or credits will be provided in lieu for inability to access the event.
Contact the Organizer
artforaffect@gmail.com
www.artforaffect.com
IG: @artforaffect
FB: Art for Affect
FB Group: groups/artforaffect
Dhanashri Bapat (Instructor)
Originally from Pune, India and an Ottawa resident from past 14 years, Dhanashri Bapat is an active artist on Ottawa's art scene. Her artistic senses, particularly in painting, have always been significantly coursing through her childhood. She pursued and earned thus, her Applied Arts degree from Abhinav Kala Academy and worked as a freelance designer in India before focusing on Fine Arts.
Dhanashri has been teaching watercolour painting courses at Ottawa School of Art under their General Interest Programs since 2013. She also offers private lessons and workshops for various age groups.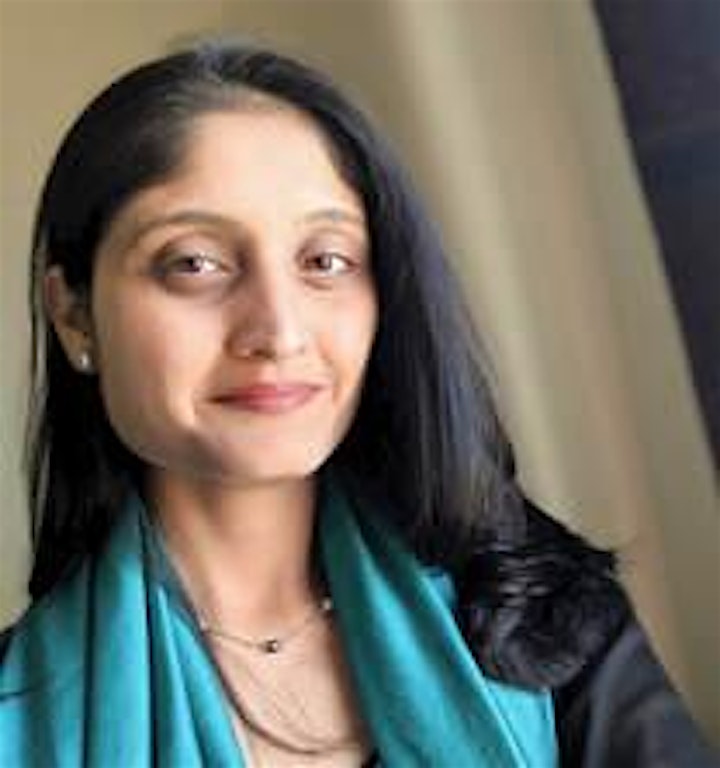 Date and time
Location
Refund policy
Contact the organizer to request a refund.
Eventbrite's fee is nonrefundable.
Organizer of Poppies - Beyond Beginner Watercolour Workshop