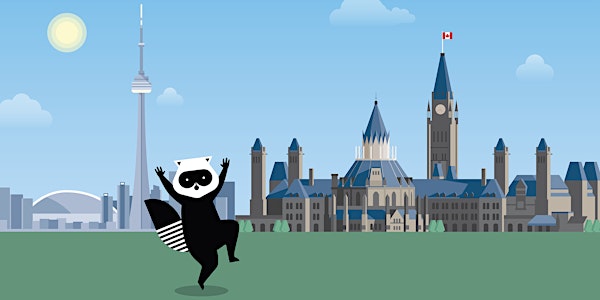 Porter Airlines Launch Festival / Festival de lancement de Porter Airlines
When and where
Location
Fredericton International Airport 2570 Route 102 Highway Lincoln, NB E3B 9G1 Canada
Description
On September 12, Porter Airlines arrives in Fredericton, and we need your help to welcome them in true Maritime style!

Please join us at 4:00 pm in the Fredericton International Airport as Robert Deluce, President and CEO of Porter Airlines, and Johanne Gallant, President and CEO of the Fredericton International Airport Authority, start the celebrations. Fredericton's world-class Harvest Jazz & Blues Festival kicks off on September 12 as well, so we're bringing the festival to the airport! You can expect some fantastic local music, amazing food, and a few surprises that showcase our beautiful capital city.

An RSVP is not required, but would be greatly appreciated. Please let us know you'll be joining us by clicking the "Register" button to the right.
/
Le 12 septembre, Porter Airlines arrive à Fredericton et nous avons besoin de votre aide pour l'accueillir comme le veut la tradition des Maritimes!

Joignez-vous à nous à 16 h à l'aéroport international de Fredericton pour le coup d'envoi des réjouissances, qui sera donné par Robert Deluce, président et chef de la direction de Porter Airlines, et Johanne Gallant, présidente-directrice générale de l'Autorité aéroportuaire internationale de Fredericton. Le Festival Harvest Jazz & Blues de Fredericton s'ouvre le même jour et nous amenons à l'aéroport cette manifestation de niveau international! Il y aura de la musique locale fantastique, des aliments délicieux et quelques surprises pour mettre en valeur notre belle capitale.

La confirmation de votre présence à l'avance n'est pas indispensable, mais serait appréciée. Indiquez-nous que vous vous joindrez à nous en confirmant votre présence sur EventBrite.