Portrait in Oil Demonstration • Bobbi Dunlop

Friday, 16 November 2012 from 6:00 PM to 8:00 PM (MST)
Event Details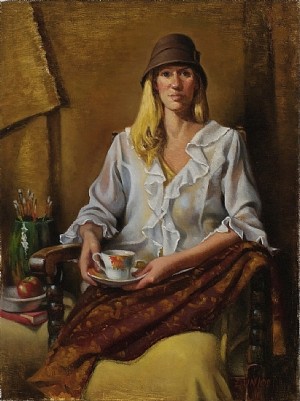 Decades of pursuing the language of brushstrokes has channeled Bobbi Dunlop's unique inner vision, experience and life wisdom into an avenue for expressing her truest reactions on canvas. Dunlop considers herself a 'professional observer of life'; applying paint to canvas as the vehicle through which she most naturally communicates her observations and insights.
Challenge, personal growth, the pursuit of greater knowledge and especially, the Glory of her Creator, have always been the main drivers of Bobbi Dunlop's work. In a traditional approach which draws upon many years of experience, Dunlop's inspiration often begins with a deep affinity for a subject. From there a concept begins to evolve. Painting almost entirely from life, the subject could be spontaneous, certainly simple and sometimes personal. She approaches each painting on its own merit and not by formula, but based upon her innate response to her subject and what she sees. This sensitivity and pure joy of painting, regardless of subject, results in a beautiful synergy, often evoking a symbolic meaning or undertone.
Always, the intent is to consider the aesthetic quality of the painting and to honor beauty in its message. It is said that Bobbi Dunlop's paintings "emanate peacefulness, simplicity, hope and most of all, love. It is not panoramic beauty that she portrays, not vast themes and grand narratives, but rather the smaller, microcosmic world of the familiar and the personal. Dunlop invites the viewer to consider the great and beautiful world encased in ordinary things". (Art Gallery News, 2005)
Bobbi Dunlop: "The Masters have set the bar for all artists who follow in their wake. This is the standard to which I measure myself constantly. It's a lifelong pursuit and one which will never cease to give me purpose and great satisfaction."
---
Biography:
Bobbi Dunlop was born in Saskatoon, Saskatchewan in 1956, the youngest of five energetic children. Fondest among her childhood recollections are the intoxicating smell of crayons and the endless supply of coloring books and paper, which marked the loving encouragement her parents showed for their child's natural inclination. By the age of 13, her parents had introduced her to the teacher who would acquaint her with oil painting.
From these surroundings of confidence and security, Bobbi Dunlop set out on the road to self-fulfillment as an artist by examining painting methods/techniques; reading voraciously; exploring color, canvas and paper extensively in both watercolor and oil; becoming well versed in all.
Dunlop began her foray into teaching in 1994 and matured that side of her artist life to become a much in demand instructor, teaching workshops from her Calgary studio.
In a style and flavor steeped in the critical measure and influence of the old masters, yet with a signature so remarkably and uniquely her own, she consistently manages to strike a personal chord with all who view her work.
Dunlop resides in Calgary, Alberta where she paints from life, surrounded by memorabilia and works-in-progress, in her beautiful, expansive north-lit studio.
Bobbi Dunlop's work is enjoyed in numerous corporate and private collections in Canada, the U.S and England.
---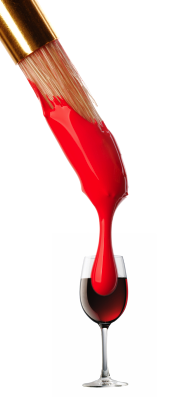 The Friday Night Demo Series showcases professional artists and helps you learn by watching them create. With a question and answer session after each demo, it's a fantastic way to gain new insights into how artists work. Whether you paint or not, wine with cheese and art are the perfect way to enjoy a Friday evening.
$19

*glass of wine and nosh included
---
---
When & Where

Swinton's Art Supply, Instruction & Framing
7160 Fisher St SE
Calgary, AB T2H 0W5
Canada

Friday, 16 November 2012 from 6:00 PM to 8:00 PM (MST)
Add to my calendar
Organizer

---
Located in Calgary, Alberta, Canada, Swinton's Art Supply, Instruction & Framing is Alberta's largest, privately owned art facility. With over 10,000 products, having a working knowledge of these items is very important. It has been our practice to hire working artists in the store thus giving our customers leading advice on what materials to use and how best to use them.
All of the instructors at Swinton's are gallery showing artists. Whether you make art as a hobby or are wanting to become a professional artist, our teachers can lead you in the right direction. From the technical side of painting to achieving pure creativity, they will be there to guide you.