This year Muskoka Chautauqua has partnered with the Hot Docs Documentary Film Festival to bring their Summer Screening Series to Muskoka.
About this event
The Hot Docs Canadian International Documentary Festival is the largest documentary festival in North America. This year Muskoka Chautauqua is thrilled to partner with Hot Docs to bring their Summer Screening Series to our outdoor Theatre in the Woods, under the stars.
Portrayal (2020), 96 mins
When Roman Lapshin was 12 years old, his grandfather told him a closely guarded family secret. For years, Roman has been captivated by the mystery surrounding the thousands of missing paintings his grandfather Vladimir Dvorkin created. Compelled to bring long-overdue recognition to his grandfather's legacy, this idealistic young adult travels across three continents and confronts his remaining family members, who resist digging up the past. Notions of ownership and appropriation remain controversial subjects regarding an artist's rights to their work. Lapshin remains steadfast that his immigrant grandfather entrusted him to set the record straight, now that he can no longer speak for himself. Using old videotapes Dvorkin recorded as traces of evidence, Roman tries to pull back the layers that have been obscuring the truth. Director Billie Mintz masterfully composes a high stakes, suspenseful thriller with all the elements of a true-crime drama, chasing down the clues to a surprising conclusion.
This screening will include a live Q&A discussion after the film, with Roman Lapshin and Executive Producer Danny Webber. We will also be featuring a special gallery showing of some of Vladimir Dvorkin's collection onsite at our 'Gallery in the Woods' on August 8 - 9.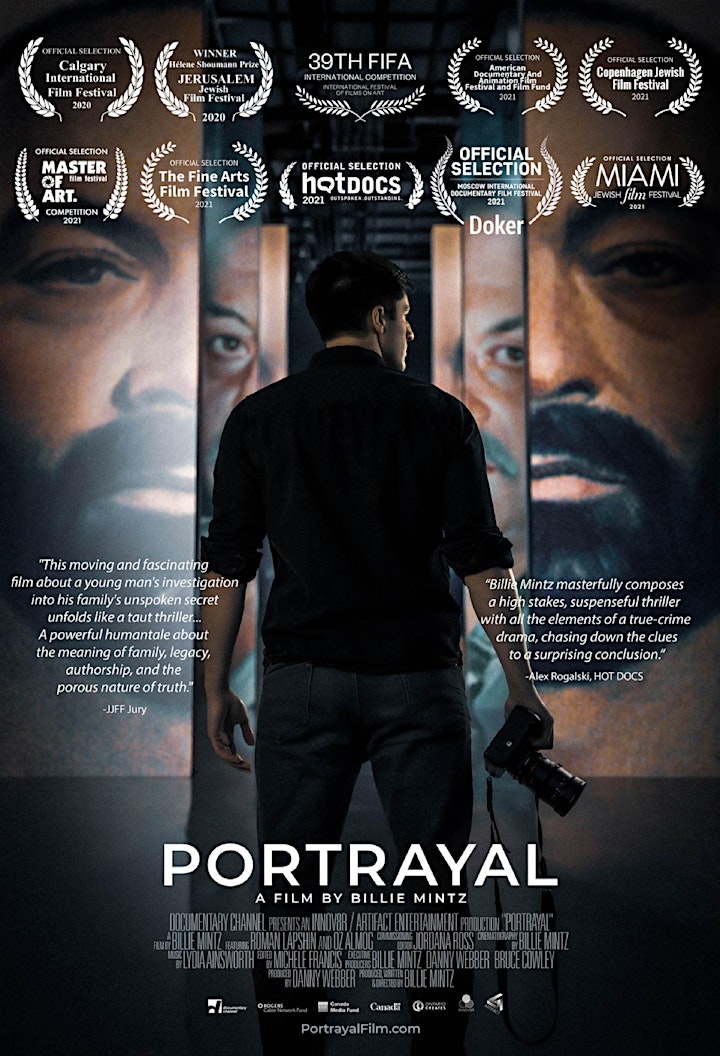 Organizer of 'Portrayal' Documentary: Hot Docs Summer Screening Series
Muskoka Chautauqua is a community for the curious and the creative. Springing from a tradition that started 100 years ago, when the village of Windermere attracted North America's leading thinkers to its shores, Muskoka Chautauqua is one of the longest-running and more iconic cultural institutions in the region. Muskoka Chautauqua is a not-for-profit organization fostering arts and culture, culminating in a summer festival in the historic village of Windermere.