Transition ready businesses are more valuable - like to know how to get started? Is your business well-positioned as a transferrable asset?
About this event
You're Invited to an Exclusive Exit Planning Workshop.
Avoid common pitfalls and mistakes. Learn what needs to be done now to ensure that you can harvest your life's work at peak value.
We'll touch on the following topics with our diverse panel of speakers:
Business: How to measure transition readiness and have optionality at your fingertips.
Personal: How much do I need and what will I do next?
Tax/Legal: How do I organize my business to minimize taxes and reduce risk through transition?
Transaction: Key aspects of transaction readiness and how to leverage for optimal value?
Space is limited. RSVP Today.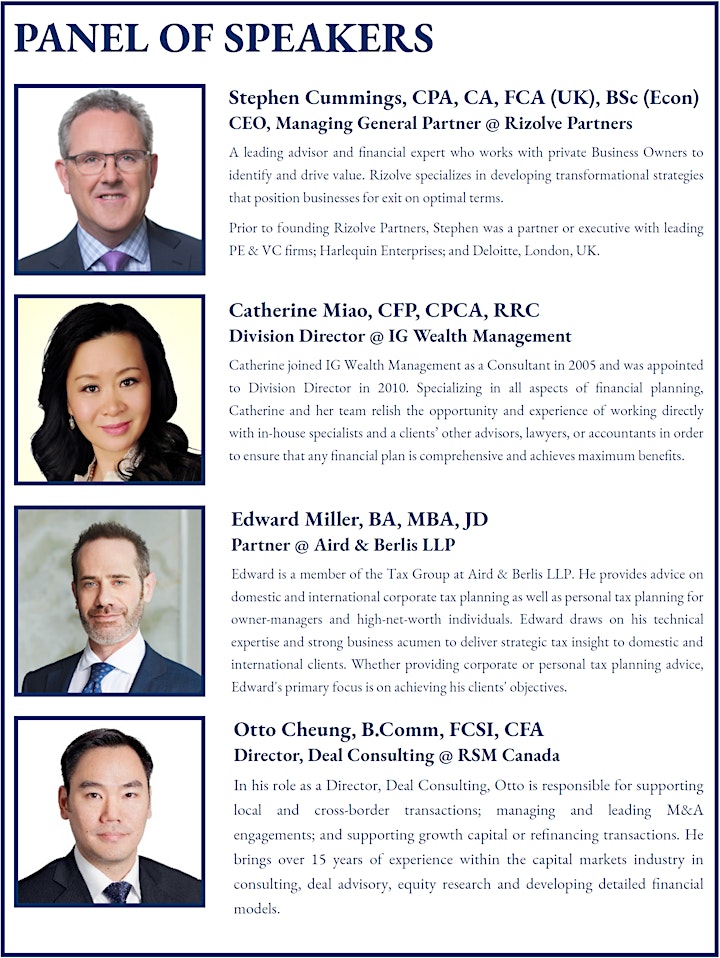 Organizer of Positioning Your Business for a Successful Exit