Positive Approach To Care - PAC (North Simcoe)
Description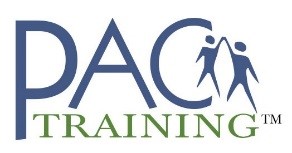 Positive Approach to Care™ (PAC)
This one-day workshop has been developed by Teepa Snow (O.T.) and is delivered by PAC Certified Independent Trainers. The workshop covers:
Normal Vs. Not Normal Aging

Positive Physical Approach

Hand Under Hand
This workshop targets health care staff providing direct care to older adults with dementia.
INCLUDED: Workshop materials and light refreshments @ breaks. Please note, lunch is not provided.
LOCATION: Auditorium, Waypoint Centre for Mental Health Care - Atrium Building
PARKING: Designated visitor parking available in lots A & C. Map available on website at: http://www.waypointcentre.ca/UserFiles/Servers/Server_9960/File/Parking/Waypoint%20Parking%20Map%20(Sept%202016).pdf
Course will begin promptly at 8:30 A.M.