Positive Parent Education - Tuesday evenings for 7 weeks
Description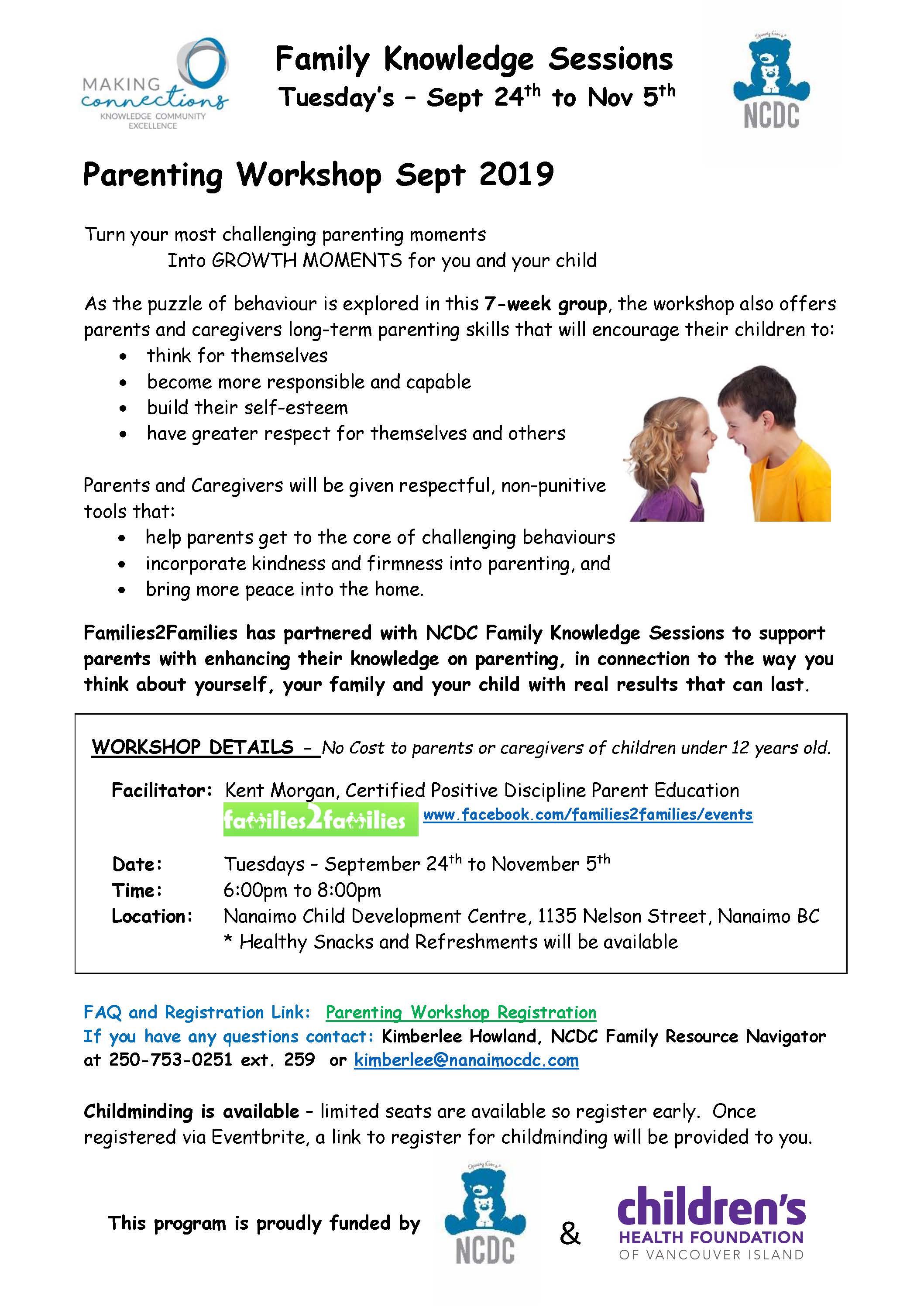 Please remember this is a 7 week program, that builds from week to week, so please commit to attending all seven sessions.
FAQS
Is there Childminding available?
Yes, once you have registered yourself into the workshop you can then go to this link and register your child(ren) for childminding while you are in your workshop. Register Childminding Here
There is limited seats so if you need this service in order to participate please make sure to register for childminding supports right after you register for the program.
Is there free parking available?
Yes, there is free parking on either side of the main building or on the street in front of building.
Do I need to bring anything to the workshop?
Just yourself and maybe your favorite coffee/tea/water mug as we will have coffee, tea, water and light refreshments on site for you each week. The first week where you will be given a binder with your first week's lessons. Please bring this back with you each week as you will have additional handouts each week to add to your parenting binder resource. We will also have pens and paper on site for you if needed.
Course starts on September 24th when does it end?
Last week of workshop will be November 5th.