Description
Seminar Title: "Strategies that eliminate stress and create life balance"

The 2 biggest influences in all our lives are being self aware and understanding our programming. We all have residing within us a conscious and subconscoius mind. These 2 entities create our destiny. We also have the power to create something special in our lives. From self awareness to subconscious programming join me in a 2 hour seminar and learn simple strategies that can make a profound difference in your life. Walk away with an ah ha moment. It doesn't happen very often but when it does, it's life changing.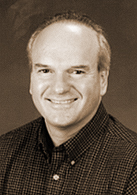 Gary Summers is a professional speaker, Magician, Hypnotist and Hypnotherapist with a Masters Degree in Physiology and certifications in hypnotherapy and cognitive behaviour therapy. He conducts workshops on STRESS and WORKLIFE BALANCE as well as hypnosis seminars on stop smoking and weight loss. He is owner of training4success a company specializing in corporate training and employee evaluations. He has written a book called MIND BODY SOUL. "
Free parking available directly across the Network cafes main door. Please don't park in the housing unit parking lots.
Light refreshments will available during the evening.