Due to popular demand, we have added an additional screening of POSSESSION!
About this event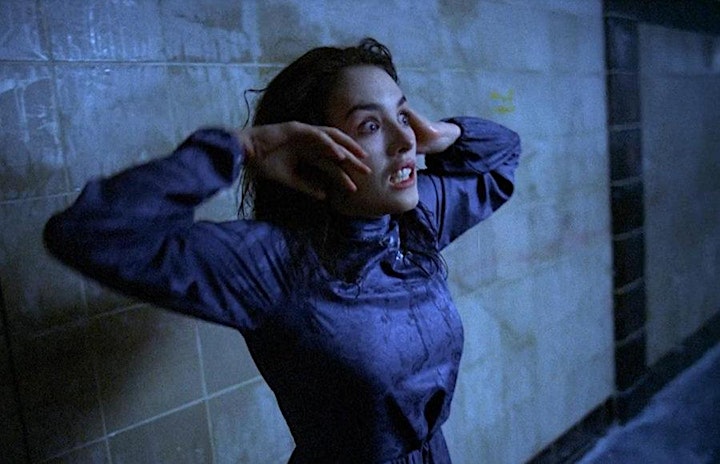 New Restoration! 40th Anniversary Screening!
Banned upon its original release in 1981, Andrzej Żuławski's stunningly choreographed nightmare of a marriage unraveling is an experience unlike any other. Professional spy Mark (Sam Neill) returns to his West Berlin home to find his wife Anna (Isabelle Adjani, in a role that earned her Best Actress at Cannes) insistent on a divorce. As Anna's frenzied behavior becomes ever more alarming, Mark discovers a truth far more sinister than his wildest suspicions. With its pulsating score, visceral imagery, and some of the most haunting performances ever captured on screen, Possession is cinematic delirium at its most intoxicating. - METROGRAPH PICTURES
New Restoration. A Metrograph Pictures release.
*SEATING WILL BE RESERVED AT THE DOOR. PLEASE ENSURE YOU ARRIVE EARLY TO RESERVE A GOOD SEAT.
As part of the provincial government's vaccine certificate program, which was announced in September, everyone will be required to show that they received both doses of an approved COVID-19 vaccine at least 14 days earlier in order to enter the cinema for this event.
Everyone must bring either their paper vaccine receipt or PDF vaccine receipt available online, along with photo ID to prove that they have been fully immunized.
Regular admission applies. For INDIVIDUAL MEMBERSHIPS ($350) and FAMILY MEMBERSHIPS, please email us at info@revuecinema.ca to get a ticket!
Organizer of POSSESSION : Bonus 40th Anniversary Screening - NE
The recently renovated Revue Cinema is Toronto's premier not-for-profit community cinema. We offer great second-run Hollywood fare, insightful programming like our Silent Revue series — where classics from the silent era are accompanied on live piano — Food in Film, Designing the Movies, annual galas, retrospectives & numerous other community offerings. The Revue opened in 1912, making it the oldest operating cinema in Toronto. Support us by becoming a member & enjoy great perks throughout the entire year!