Description
---
PARTIAL & FULL SCHOLARSHIP AVAILABLE IN LIMITED QUANTITY!
---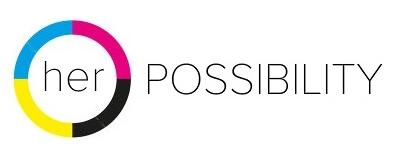 The world needs empowered girls; who are leaders, confident and creative. Girls who can solve problems, create innovative solutions, and live fearlessly.
Possibility Camp, July 17-21 2017 for girls between ages of 8 - 13 will include lots of fun, an exploration of Ryerson's Campus and TELUS, and hands on STEAM (science, technology, engineering, arts and math) activities to help girls to develop their empathy and growth mindset, generate creative ideas, and build self-confidence in group settings.
In March, we tackled the theme of human centred design. Our campers learned a method for practical, creative resolution of problems by seeking first to understand what is meaningful to them and to those around them.
Building on this theme, our July camp will be focused on the Lean Startup method.
This process will teach our girls how to to persevere with an idea and to grow a business through a principled approach to new product development.
At the end of the week long camp, our campers will participate in a pitch presentation to practice their skills!
All are welcome, campers do not have had to have participated in the March Break camp to understand the Lean Startup approach.
Our team of facilitators includes inspiring women, who through their own experiences have developed a mindset of possibility, abundance, and social impact. We are passionate about helping your girls be the best they can be.
We look forward to an exciting week starting July 17, 2017.
Snacks + Materials used are included! Subsidized Tickets applications are also open!
Below is a sample schedule: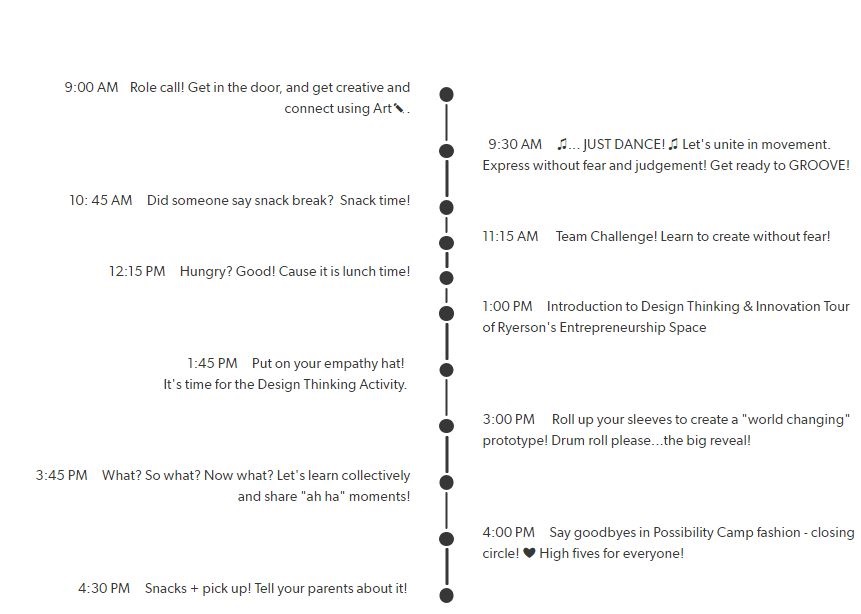 Featured activities:
Build a robot - The Digital Media Experience Lab (DME)
Coding workshop - Ladies Learning Code
Learning the Ins and Outs of Social entrepreneurship - Social Venture Zone
World of Innovation Tour with Virtual Reality Technology - TELUS
The Innovator's DNA - Kelly Parke & Marni Dalle, Schulich School of Business

TELUS DAY (Wednesday):
World of Innovation/Technology: Latest technology & tour of TELUS Innovation Centre
How to Pitch an Idea with featured guest Doina Oncel of hEr VOLUTION
TELUS WISE (Wise Internet and Smartphone Education): An industry-leading educational program to help children navigate their wired world securely
Digital workplace: Tour of TELUS digital space. Listen to a day in the life of a female "coder".
Build your own web site - taught by Girls Learning Code
*Lunch will be provided on Wednesday and Friday*


*If you'd like to apply for a subsidized ticket, please complete the application by July 10:
Partners: