Join us for our Virtual Postpartum Parent Drop-in Group where we'll share stories, experiences, and discuss common postpartum topics!
About this event
PLEASE NOTE THIS PROGRAM IS CURRENTLY VIRTUAL ONLY.
Welcome to Birth Mark's drop-in group for postpartum parents.
We've heard from many of our clients that their postpartum experience would benefit from participating in a support group. Our Postpartum Parent Drop-In is a space where clients can come with their new baby and connect with other new parents. We will be discussing realistic ways to get parents' needs met, while creating a space for sharing stories and experiences.
This group is open to Birth Mark clients and the public.
This drop in program will run from January 21st to April 1st, 2022. Please join us live over Zoom.
Session Topics:
Jan 21st: Post-Holidays Check-in
Jan 28th: Routines
Feb 4th: Coping with Sleepless Nights
Feb 11th: Infant Massage with Laura Coloma
Feb 18th: Dealing with Fears
Feb 25th: Infant Feeding with Natasha Matte LC
March 4th: Milestones
March 11th: Infant and Toddler Sleep
March 25th: Cloth Diapering with The Cloth Diaper Library
April 1st: Boundaries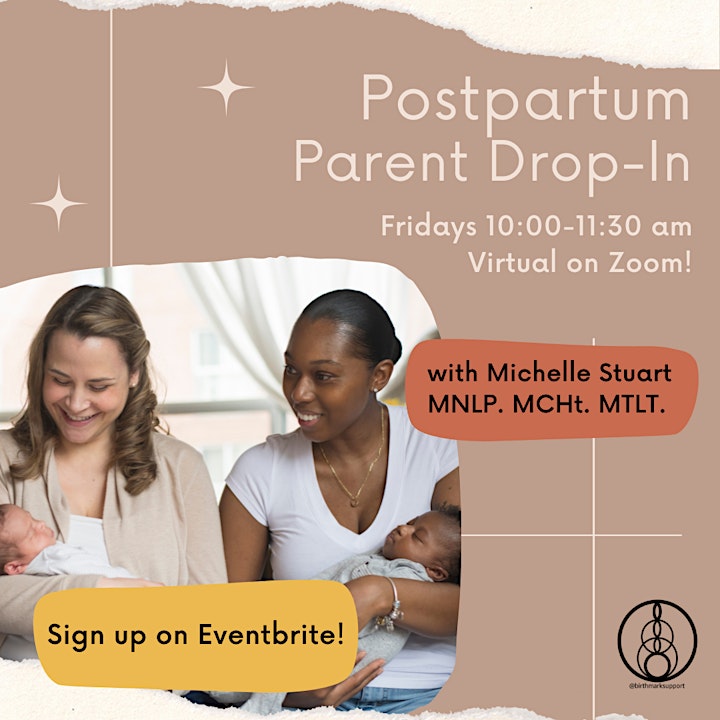 All participants will receive raffle tickets to be entered in a prize draw in April.
This group will be led and facilitated by Michelle Stuart, MNLP. MCHt. MTLT. (Master NLP Coach and spiritual guide). Each week our group will be supported by one of our many professional doulas and team members.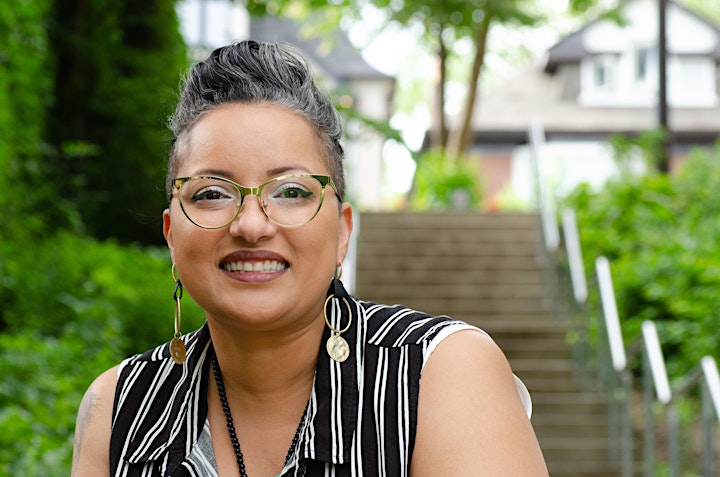 About your facilitator:
Michelle Stuart (she/her) sits on the board of Directors at Birthmark Doula Support and holds the seat of Director of Equity Diversity and Inclusion. She is a Master level Neurolinguistic Coach and Hypnotherapist as well as a Mentor and Spiritual Guidance facilitator. She was born and raised in Southern Africa (Zimbabwe and Botswana specifically) and was the first of her family to immigrate to Canada in 2001. She has dedicated her entrepreneurial life to making empowerment and mentorship accessible to the people who want and need them. She lives in the heart of Toronto with her partner, the lovely Maria. When she's not hosting workshops, coaching, or continuing her education in the human transformation field, she lets loose with her lovable puppy Wolfred, who you may meet from time to time as he is also the Chief Happiness Officer of Ellevate Empowerment, Michelle's Coaching Practice.