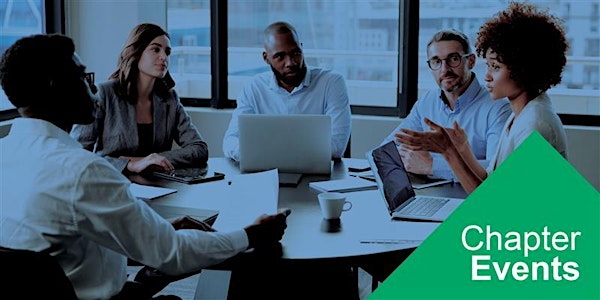 POSTPONED Advocis VISL: The 2nd Working with Indigenous Peoples Day
"Working with Indigenous People" – It begins with understanding, learning, building trust and having respect
When and where
Location
The Westin Bear Mountain Golf Resort & Spa, Victoria 1999 Country Club Way Victoria, BC V9B 6R3 Canada
Refund Policy
Refunds up to 1 day before event
About this event
POSTPONED: The 2nd Working with Indigenous People Day
We regret to inform you that we have to make the decision to postpone at this time, in order to ensure that we have as many of our members and sponsors available to attend this important. There have been too many conflicts and we were not able to ensure the most valuable and successful event for each and every one of you.
We will be updating our new date for this event, as soon as we have received enough information from our stakeholders to confirm that you can attend again. Our presenters have been very gracious in accommodating this unforeseen change, and we thank them for their understanding.
Charlene SanJenko, of ReGEN Media, is presenting a multi-day digital media arts exhibition, Coming Home: including a mini-documentary screening, and listening circle with personal reflection components, and has extended an invitation to all Advocis Members and associates, to attend the September 28th (virtually) reGEN's For The Children event, a live-streaming of an in person ceremony and listening circle. Please click on the event link to register for the Live Streaming event.
We very much appreciate your care and engagement around this event, and the effort you have put in to make this event work in your schedules.
We will ensure to come back with an event that will be a terrific success for you all.
Thank you for your understanding.
Advocis members are starting to gain an appreciation and awareness of how far we are from truly understanding the history, challenges, values, goals and passions of the Indigenous community.
Join us on Friday, September 16, 2022 from 8:30 A.M. to 4:00 P.M. (Pacific Time) for this event which will be a day full of learning from Indigenous leaders professionals, non-profits and those working with Indigenous peoples.
We will listen and learn, and start trust building on both sides, so that we come from this day with a greater respect, understanding and appreciation for the Indigenous community than we may have had before.
Ticket Details:
As a benefit of membership Advocis Members are able to attend "The 2nd Working with Indigenous Peoples Day" at a discounted rate. During the checkout use your Advocis ID as the promotional code to unlock the member rate.
Member: $150.00
Non-Member: $255.00
Do you need assistance using your Advocis ID or promo code in the checkout? We have a short video to assist you.
Registration closes on September 14, 2022, at 11:59 P.M. (Pacific Time)
Location:
The Westin Bear Mountain Golf Resort & Spa,
1999 Country Club Way, Victoria, BC, V9B 6R3
We will be following local and provincial Protocols.
Accommodations & Optional Golf Tournament:
Please note we have secured a room rate discount at the Westin Bear Mountain for attendees who wish to stay at the resort
A great solution for out of towners who also want to play in the Chapter Golf Tournament on Sept 14th, 2022
Contact vancouverisland@advocischapter.ca for accommodations details.
Agenda:
8:30 A.M.
Registration and Breakfast
9:00 A.M.
OPENING – Land Acknowledgment Presentation and Discussion
9:45 A.M.
10:00 A.M.
MNP Indigenous Partnership Group
Operations and Processes
11:00 A.M.
11:10 A.M.
Panel Discussion – Professionals working with Indigenous Peoples
12:00 P.M.
1:00 P.M.
1:15 P.M.
1:30 P.M.
Charlene SanJenko – ReGen Impact Media
Indigenous Media Production
2:30 P.M.
2:45 P.M.
3:00 P.M.
Sharon Marshall – Digital Deva –
Training for Virtual Assistants and Virtual Tech Support for Indigenous People
3:30 P.M.
Thank you and Acknowledgments
4:00 P.M.
CE Requirements
This event is pending CE credit approval by The Institute. To be eligible to earn any CE from this event, you must:
Enter your 7-digit Advocis ID on the registration form. No CE will be provided if this is inaccurate.
If you would like to be extended the member pricing, please join.
Please contact the organizer to confirm if this webinar qualifies for your provincial insurance council credits.
Questions:
If you have any questions or concerns regarding this event, please reach out to the Advocis Vancouver Island chapter at vancouverisland@advocischapter.ca