[Postponed] Drawdown Toronto Summit on Climate Action & Gender Equality
Description
Due to unforseen cirucmstances, this event has been postponed until further notice.
Did you know that the number one solution to global warming is educating girls and family planning?
Join Drawdown Toronto, a project of Unify Toronto, the Ontario Council for International Cooperation (OCIC), Ryerson Leadership Lab and over 100 change agents (women and men!) to expand our thinking and mobilize on climate change solutions.
In this Summit you will:
learn more from Dr. Katharine Wilkinson about Project Drawdown's comprehensive model to reverse global warming, and particularly the three solutions Project Drawdown has grouped into the "Women and Girls" sector: girls' education, family planning and women smallholders;

hear from Ontario-based International Cooperation organizations and institutions about their programming related to the three Drawdown Women and Girls solutions;

expand and share your insights on how you can contribute to climate change action in Toronto, Ontario and Canada, and move forward Gender Equality-related solutions globally.

meet local and global organizations working in Climate Action and Gender Equality and learn how you can get involved.
The Summit will be preceded, from 5:00-6:30, by a networking fair featuring local and international organizations and groups working in line with Drawdown Women and Girls sector solutions to global warming. Light refreshments will be available.

Tickets will also be available at the door. Registration opens at 6:00pm. The session will begin promptly at 6:30.
This is the last of seven Drawdown sector summits organized by Unify Toronto's Drawdown program.
---
KEYNOTE
Dr. Katharine Wilkinson, Project Drawdown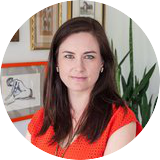 Dr. Katharine Wilkinson is an author, strategist, and teacher, bringing focus to what is possible for humanity and our home, this earth. Dr. Wilkinson is the latest Visiting Global Fellow at the Ryerson Leadership Lab, bringing her interdisciplinary background in academia, business and the social sector to engage Toronto on climate change innovation.
About Project Drawdown
Project Drawdown is a scientifically based, comprehensive plan to implement the top 100 solutions to reverse global warming by 2050. Reversing climate change is not only possible, but feasible and eminently practical. The New York Times bestselling book sets out, in an inspirational and accessible way, the solutions, the math and the economics of how we can actually do this. For more information, click here.
To read more about this event, click here.
Everyone is welcome!
This event is wheelchair accessible and LGBTQ Positive.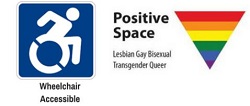 ORGANIZERS

Photo by OCIC/Allan Lissner, Praxis Pictures