**POSTPONED due to weather - Ramsay Food Forest Tour

Saturday, 2 November 2013 from 1:00 PM to 4:00 PM (MDT)
Event Details
The Leaf Ninjas have lead the design and installation of over 18 000 sq feet (almost half an acre) of urban food forest in Calgary, AB. These food forests are spread across 9 unique garden spaces. This experience ranges from small to big budget residential projects and commercial developments, spanning a wide array of site conditions, client goals, and installation approaches.


Including projects where Leaf Ninjas has been hired as a contractor or played a key role in installation, the Leaf Ninjas have worked on over 10 acres of food forest, ranging from small scale urban yards to larger scale forest agriculture systems and shelter belts.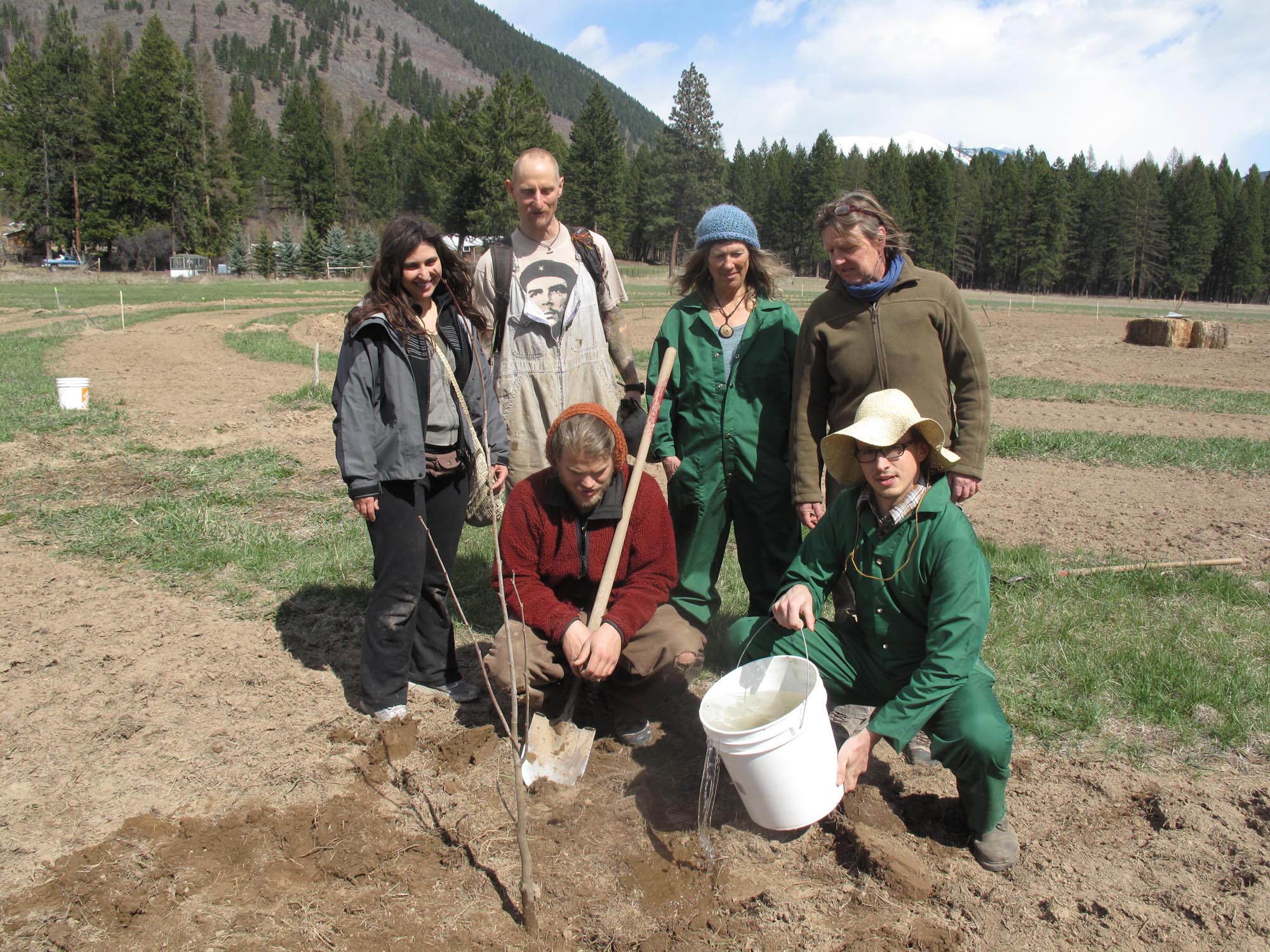 This event is an opportunity to tap into the world of food foresting through an on-the-ground tour of two edible landscaping projects located in the inner city neighborhood of Ramsay.
We'd like to invite you out to see these two young food forests in action, and hear the stories of inspiration, design, and installation of each garden. This event will consist of guided tours of two unique food forests as well as plenty of time for questions and conversation. We'll be covering the design goals and process which guided the creation of these gardens, as well as the maintenance and future development programs which have been put in place for each garden.
You will get a great overall understanding and visual context of what a food forest is, as well as see several ways in which the designing and planting of a food forest can be approached and achieved in Calgary and area.
Schedule for the day:
1:00pm Meet at Cafe Rosso (Cafe located in the midst of the food forest at Dominion Bridge)
1:15pm Brief presentation on food forest theory & design.
1:45pm Tour of Dominion Bridge Food Forest begins.
2:30pm Group leaves Dominion Bridge and heads to next site.
2:45pm Tour of Leaf Ninjas Home Base begins.
3:45pm Official end time of Ramsay Food Forest Tour.
Garden Descriptions:
Garden #1 - The Food Forest at Dominion Bridge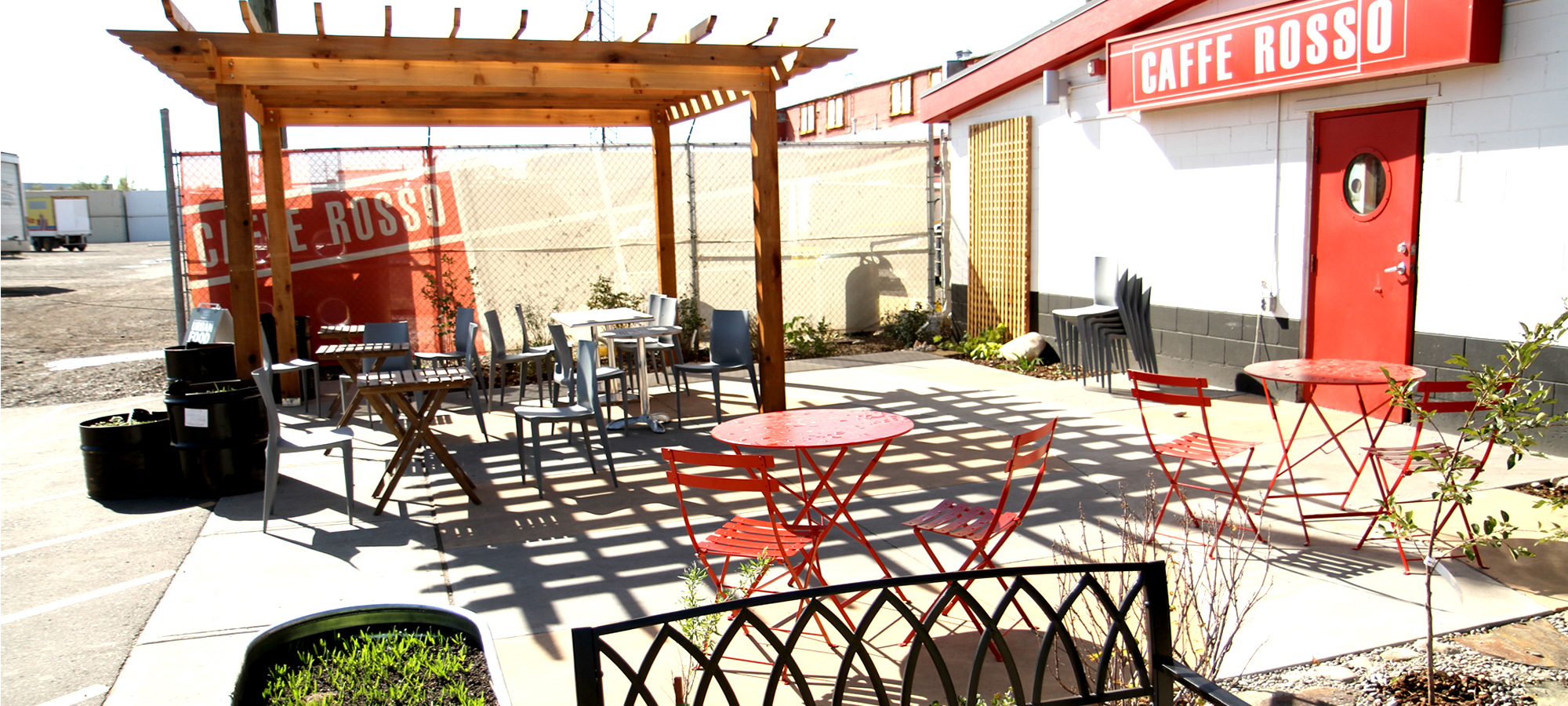 This garden is a public food forest which Leaf Ninjas designed and installed for New Urban Development, the landowners and developers of the 11 acre site. The food forest itself is close to 2000 sq feet in size and spans several garden spaces across the front of the historic Dominion Bridge site, and features a more formal food forest approach along with pergolas, arbors, rainwater harvesting system, flagstone paths, raised wicking beds, and informative signage.
Garden #2 - The Leaf Ninjas Home Base Food Forest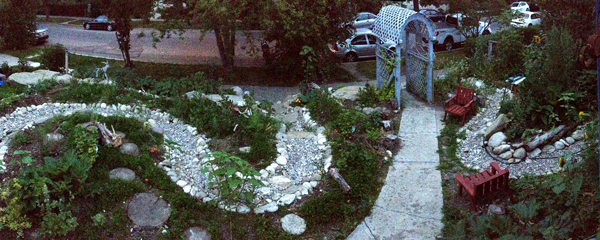 Several of the Leaf Ninjas have lived and worked on this residential site in Ramsay over the last 3 years, designing and implementing the transformation of the site from a junk yard into a beautiful and productive garden. This food forest demonstrates a more wild and creative approach, featuring many hand-me-down plants, unique garden ornaments, and a highly dense and diverse planting layout designed to test the limits of cold climate food forestry. It also features extensive rock creeks and terracing, rainwater harvesting systems, 500 sq feet of raised annual gardens, and social spaces.

When & Where
803 24 Ave SE
Calgary, AB T2G 1P5
Canada

Saturday, 2 November 2013 from 1:00 PM to 4:00 PM (MDT)
Add to my calendar