Event Information
Location
EN LIGNE / ONLINE (lien sera envoyer / link will be sent)
Description
Événement virtuel – Conseils en Or de la part de Cathleen Fillmore, de Speakers Gold!
---
Cet événement est offert aux membres CAPS seulement.
This event is open to CAPS members only.
---
Critères d'adhésion pour devenir membre CAPS: http://capsmontreal.com/devenir-membre/#join
For information on how to become a CAPS member: http://capsmontreal.com/en/join-caps/#join
---
Cette formation se déroulera en ANGLAIS
Joignez-vous à nous pour notre premier événement VIRTUEL soulignant l'expertise de Cathleen Fillmore, fondatrice du bureau de conférenciers Speakers Gold (www.speakersgold.com)
Inscrivez-vous dès aujourd'hui. Trois jours avant l'événement (le 28 février), nous vous enverrons le lien et les détails.
Cet événement sera enregistré – Inscrivez-vous pour recevoir l'enregistrement.
---
Join us for our first ever VIRTUAL event... featuring the expertise of Cathleen Fillmore - owner of Speaker Gold speaker bureau (www.speakersgold.com)
Register today. Three days prior to the event (February 28th) we will sent you the link and details.
This session will be recorded - register to receive the recording.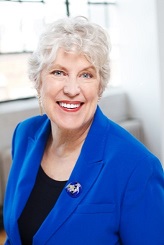 À propos de Cathleen Fillmore :
Speakers Gold représente un large éventail de conférenciers talentueux qui abordent les problèmes les plus importants auxquels font face les associations et les entreprises dans un monde en constante évolution.
Nos conférenciers se spécialisent en stratégies mondiales, les tendances futures, les compétences en communication, le service à la clientèle, les compétences médiatiques, les soins de santé et les sports extrêmes / aventure.
Une consultation avec un de nos agents vous permettra d'engager un conférencier qui vous ferait briller lors de votre prochain événement – le tout sans frais. Cathleen supervise chaque recommandation pour s'assurer que vous obtiendrez les meilleurs conférenciers pour votre événement.
Cathleen Fillmore a consacré les dix dernières années à l'industrie des conférences et a écrit abondamment pour l'industrie de la planification événementielle.
Cathleen est une consultante en marketing reconnue pour son travail avec les conférenciers. Elle est l'auteure de centaines d'articles pour des publications spécialisées en plus d'avoir écrit cinq livres, dont le plus récent :The Six Figure Speaker.
About Cathleen Fillmore:
Speakers Gold represents a wide range of highly talented inspirational speakers who address the most pressing issues facing associations and corporations in our rapidly changing marketplace and world.
Our speakers specialize in global strategies, future trends, communication skills, customer service, media skills, health care and extreme sports/adventure.
A consultation with one of our agents will take the guesswork out of hiring your next speaker so that you'll shine at your next event - at no cost to you. Cathleen oversees every recommendation to ensure that you'll get the absolutely best speakers for your engagement.
Owner Cathleen Fillmore has dedicated the past ten years to the speaking profession and has written extensively for the speaking and meeting/convention planning industry.
Cathleen is a well-known marketing consultant to speakers. She is the author of hundreds of articles for Canada's trade magazine as well as five books, most recently The Six Figure Speaker.
Date and Time
Location
EN LIGNE / ONLINE (lien sera envoyer / link will be sent)