Description
Increasingly, our work - both individually and collectively - is situated around problem solving, transformation and innovation initiatives.

If you facilitate or lead creative problem solving processes, the methodologies you apply (Design Thinking, Systems Thinking, Foresight, and others) are very useful, of course.

This workshop is an opportunity to add a layer to your knowledge and know-how through creative exercises and art. It will make you aware of the various emotions triggered by the creative problem solving process and the necessity to take them into account in order to achieve results.

We know that when participants are in a positive, open frame of mind, we perform better, have courage to voice our ideas, and enable space for true collaboration.

For instance, imagine an artist painting….using technique, skills, inspiration...
It's easy to imagine that this painter also needs to be in a certain state of mind, an emotional availability, in order to be permeable to what emerges from within, to be playfull in a certain way, etc.

Yet. How might we enable creative openness and innovation in facilitated settings?


This 2-day, immersive, hands-on workshop is an opportunity to become more effective when you are involved in a creative problem solving process, or when helping a person or group to achieve change.

How? By becoming more aware of the many emotions triggered in the client by the creative problem solving process and that these reactions have to be treated as data, as relevant as objective inputs.

It will also be a creative atelier where we discover activities aimed at bringing the client or the group, at every step of the process, closer to a fertile emotional state.

PARTICIPANTS WILL:

Clarify the necessity for the facilitator to take into account the many emotions triggered by the creative problem solving process in order to make the process more effective;

Identify the specific emotions that could enrich each phase of the creative problem solving process;

Discover strategies to emotionnaly prepare an individual or a group to fulfill the tasks associated with each phases of the problem solving process;

Experiment artistic elaborations as ways of expression and opportunities to take risks, have fun and create!
We hope you might join us on this artistic journey!




ABOUT OUR FACILITATOR: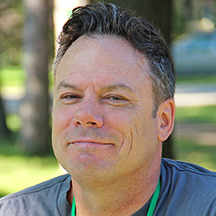 Sylvain Rouillard
Psychologist, Specialist in Creativity
President of Crea-Québec, Québec's association for the development of creativity.

Sylvain designs and facilitates workshops and delivers conferences on creativity and creative problem solving for the past 30 years.
He's done hundreds of conferences and workshops for executives and teams, all over the world.
Teaching of Psychology of creativity and innovation methods at various universities : Certificate in creativity and Innovation at University of Montreal, Université du Québec à Montréal (Psychology department, Corporate Training Department).
Facilitator of creativity workshops in international conferences: ten years at CPSI, (creative problem solving institute at Buffalo), since ten years at MindCamp (Ontario, Canada), and at Crea conference (Italy) since twelve years.
He also helps individuals and teams from public and private organizations in various fields to achieve innovative results: government agencies, tourism, architecture, food industry, medias, etc.
His consulting and training activities have taken him across Québec and in Canada, United States, Italy, France, Mexico and India.
PLEASE NOTE:
This event will only go forward if we reach the critial capacity of 16 attendees. If we do not, all attendees will be refunded in full, and we will reschedule the event for a later date, if possible.
Participants will be provided informative handouts before and after the event, which they are welcome to read, but do not have to.
Organizer of POSTPONED -- Facilitating Emotion in Creative and Transformational Spaces
Chaordic Design enables teams to solve challenges, and drive opportunities rooted in new products, services, markets and experiences. As a co-founder, Ana is a strategic innovation designer interested in facilitating projects that not only enhance the bottom line, yet also have positive human and ecologial impacts. She believes that "Together we can do ANYthing...so let's do something GOOD".