Description
Join us on Saturday September 24, 2016 to help shape a Lived Experience Advisory Group to reduce poverty in the City of Toronto!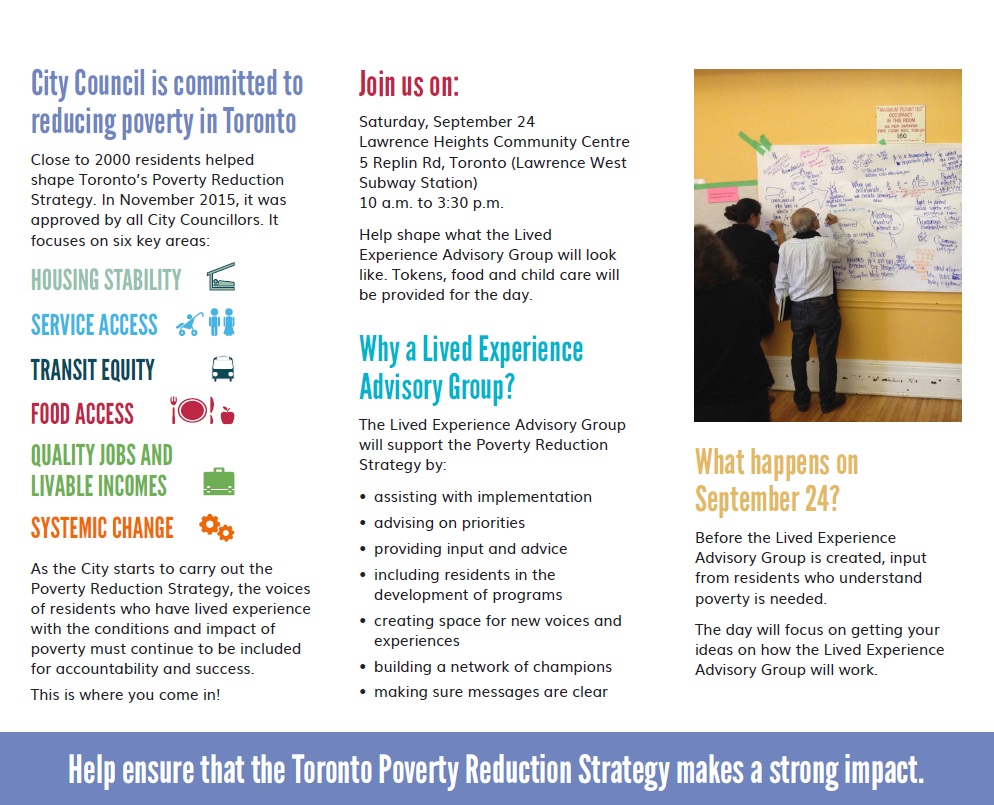 Close to 2000 residents helped shape Toronto's Poverty Reduction Strategy. In November 2015, it was approved by all City Councillors and can be read about here.

As the City starts to carry out the Poverty Reduction Strategy, the voices of residents who have lived experience with the conditions and impact of poverty must continue to be included for accountability and success. This is where you come in!
On Saturday September 24, from 10:00 AM to 3:30 PM, interactive activities and ideas will be shared on how best to include residents with experience in poverty in the accountability structure of the Poverty Reduction Strategy.
We want input on:
Meetings: Where, how often, and how?
Membership: Who, for how long, how many?
Communication: How to include others from across Toronto?
Supports: What supports are needed?
For more information, please visit the website.

Tokens, food, and child care will be available!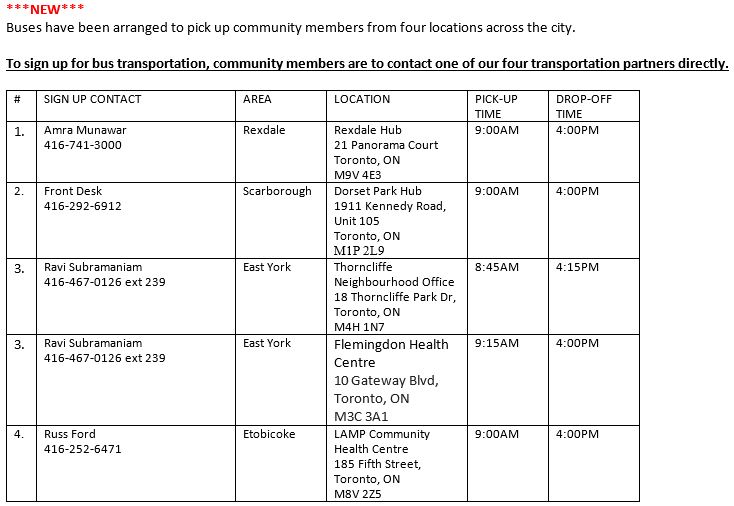 Organizer of Poverty Reduction Strategy - Lived Experience Advisory Group
City of Toronto
The Social Development, Finance & Administration (SDFA) Division provides leadership in the City of Toronto to develop and implement a social inclusion and community safety agenda for the city, foster safe and strong neighbourhoods and communities, promote community engagement and advance life skill opportunities