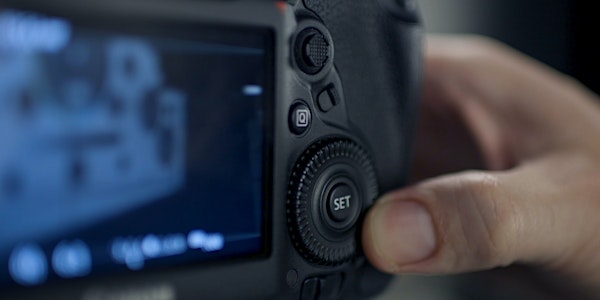 Power Hour: How to Document Your Art
Learn the critical skill of how to take better images of your artwork for your website, portfolio, social media, grant applications, & more.
About this event
In this workshop, artist Jessica Thalmann will discuss the importance of clear, accurate and striking documentation of artwork.
Various technical and logistical issues will be broached while photographing paintings, sculptures, installations, and various 2D print based media. Artists will be shown best practices for photography including, lighting, placement, camera techniques, export settings.
Some organizing and cataloguing practices will also be lightly discussed; focusing on data management software, long term storage, preservation and creating an easy catalogue of current inventory to find and locate items.  
This workshop is ideal for artists and makers of all skill levels but you must have some experience with a digital or smartphone camera is required.
Accessibility:
This session will be recorded and Closed Captions available. 
Those who require additional assistance or support to participate are welcome to send us a request. Please request this assistance at least three days in advance of the event. To do so, or for any additional information please contact accida@brampton.ca
Jessica Thalmann is an artist and educator currently based in Toronto and New York City. She received an MFA in Advanced Photographic Studies from ICP-Bard College and a BFA in Visual Arts from York University. Thalmann has taught at the International Centre for Photography, Akin Collective, MacLaren Art Centre, Toronto School of Art, Gallery 44 and City College of New York.  She has been an artist in residence at the Banff Center for Arts and Creativity, Alberta, Canada, and at the Southern California Institute of Architecture in Los Angeles, California, USA. She is a recipient of grants from the Toronto Arts Council, the Ontario Arts Council and the Canada Council.
Her work has been shown in group exhibitions at Aperture Foundation, International Centre for Photography, Camera Club of New York Baxter St, and Humble Arts Foundation (New York), VIVO Media Arts Centre (Vancouver), Museum of Contemporary Art, Harbourfront Centre, Art Gallery of Mississauga, Varley Art Gallery of Markham, Angell Gallery, Gallery TPW, Art Spin, and Gales Gallery at York University (Toronto). Her work is represented by Christie Contemporary.