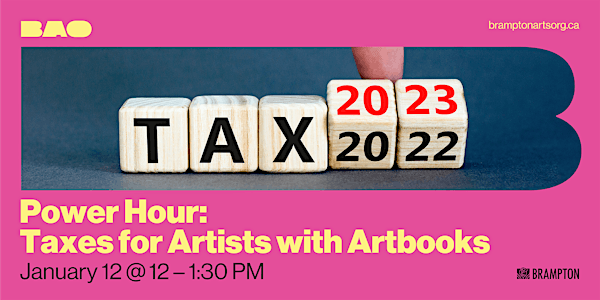 Power Hour: Taxes For Artists with Artbooks
Prepare for tax season & the year ahead as a freelance artist with this free online workshop. Recording will be provided to all registrants.
About this event
Tax season can be stressful, especially so for freelancers working in the arts!
Tax preparer Tova Epp from Artbooks has over 12 years of experience doing the taxes of many freelancers and artists working in diverse fields.
During this session, she will talk about what freelance artists should collect and track throughout the year, how to prepare for tax season, GST/HST, bookkeeping software and more. 
So come prepared to learn and make sure you are ready for the year ahead of you. The recording will be provided to all who register.
Accessibility:
Those who require additional assistance or support to participate are welcome to send us a request. Please request this assistance at least three days in advance of the event. To do so, or for any additional information please contact bao@brampton.ca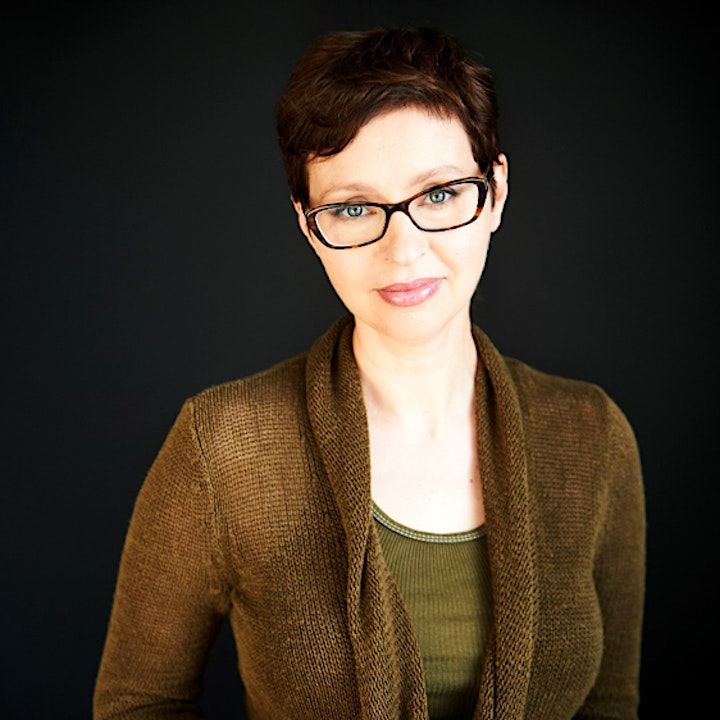 Tova Epp is a tax preparer/actor/certified animals-in-disaster rescuer. She's been working at Artbooks for over 12 years doing the taxes of many incredible artists. Tova graduated with a BFA-Distinction from Concordia University. When she's not at Artbooks she can be seen at one of her many other jobs around the city, or auditioning for yet another commercial.