Description
From September 18 to 20, 2017 the Centre for Urban Energy is honoured to be hosting Praveer Sinha, the CEO and Managing Director of Tata Power-Delhi Distribution Limited (Tata Power-DDL) for a series of seminars and workshops tailored towards leaders and executives from government agencies, regulatory agencies, utilities, energy sector companies, and academia.

This three-day seminar series provides an exclusive opportunity to learn from one of India's most prominent industry leaders at a time of seismic change in the country. Praveer Sinha, the CEO and Managing Director of Tata Power-DDL and a visiting scholar at Massachusetts Institute of Technology, will share his first-hand perspective on the immense challenges and opportunities facing the power sector in India – and how the lessons he has learned can be applied to electric utilities here in Ontario.

Each day will focus on a different topic: public-private partnerships; the use of social innovation as a business tool; and developing the utility of the future. You can choose to attend for one day, two days or all three.

To learn more, download the program overview. Please be aware that there are an extremely limited number of spaces available.

Lunch and refreshments will be included. The sessions run from 9:00am to 2:00pm each day (with a break for lunch at 12:00pm).

Please let us know if we need to make any accessibility accommodations to ensure your inclusion in this event.


Instructor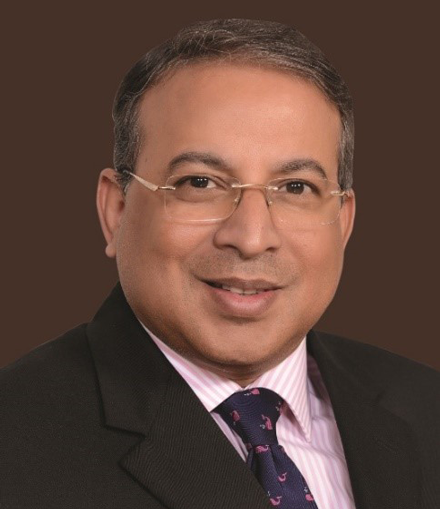 Praveer Sinha is the CEO & Managing Director of Tata Power-DDL. He has nearly 34 years of experience in the generation and distribution sector and has been responsible for developing and setting up greenfield and brownfield power plants in India and abroad and bringing in socio economic reforms in Distribution Sector.

Mr. Sinha is chairman and director of the Smart Utilities Group and member of prominent committees for reforms in the power sector and prominent Indian education institutions. He has been awarded for his outstanding contribution in the sector by the Central Board of Irrigation and Power.

Mr. Sinha holds a Master's Degree in Business Law from National Law School, Bengaluru and is also professionally trained as an electrical engineer. He is presently a research scholar at Indian Institute of Technology, New Delhi and also a visiting scholar at Massachusetts Institute of Technology.

Presented in partnership with: