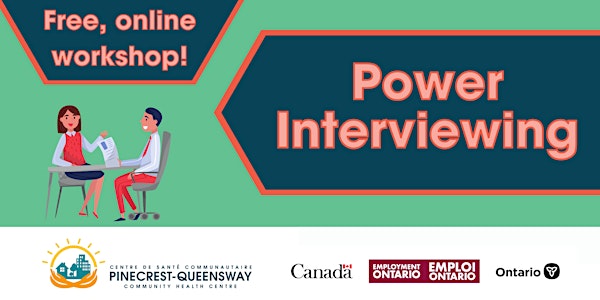 Power Interviewing - Online Workshop
Do you find job interviewing difficult? Come to this workshop to gain confidence and learn techniques to succeed in your next interview!
About this event
Job interviewing can be the toughest part of a job search! Many people say "I know how to do my job...I just don't know how to tell other people how I do my job!" If you find that you're struggling with what to say, how to present yourself and perhaps nerves are getting the best of you, this online workshop can help. We talk about how to present yourself confidently and also timely advice on online interviewing, which is much more common during the Covid-19 era.
Register one of three ways!
Phone: 613-288-3880
Email: employment.info@pqchc.com
Online: https://pqchcemployment.emhware.ca/self-referral/
Should you choose to register through EventBrite, we recommend that you first read their privacy policy prior to doing so.