Power of Sales and Foreclosures in Canada - Myths, Misconceptions & REAL Ti...
Description
Are you a Real Estate Investor or wholesaler interested in investing in:
Foreclosures

Power of Sales

CMHC Properties

Tax Sales
The number one way to profit in Real Estate is to
MAKE MONEY WHEN YOU BUY!!!!
And although each one of these strategies listed above have potential to achieve this, what do each one of them REALLY mean?
Helping us see through the smokes and mirrors and fancy tag lines "Buy properties for 50 cents on the dollar" , is Real Estate expert, Blair Campbell.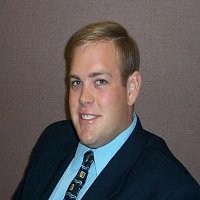 Blair is Broker of Record and Owner Accsell Realty London, GTA and Ottawa as well as the chosen listing agent for all CMHC properties in Ontario.
Blair will be discussing the realities of Foreclosures, Power of Sales, Tax Sales and CMHC properties, outlining what they are, what they really mean, pros and cons and how you can actually make money on these types of investments the REAL way!
This is an event you do NOT want to miss!
Networking 7-7:30
Presentation will start at 7:30 SHARP!
$30 on-line EARLY BIRD PRICING BEFORE Feb 15th
$35 on-line after Feb 15th
$40 at the door
* THERE WILL BE A PRIVATE MASTERMIND SESSION PRIOR TO THE EVENT FROM 5:30-6:30 COST IS $50 (includes event entry) AND MUST BE PAID ON-LINE PRIOR TO THE EVENT. SPOTS ARE LIMITED

What is a Mastermind group?


The purpose of the Mastermind is to get a small group of SERIOUS game changers and Investors together to share their goals and ideas. As everyone gets a chance to share what they are trying to accomplish, the group chimes in with their perspectives and helps create growth and change for all participants.

Blair will be in attendance facilitating this group alongside our other experts, to offer his input and expertise! This is your chance to have an expertand one of the best minds in the business in YOUR Inner Circle!

Appetizers and refreshments will be provided!
We look forward to seeing you there!
Monika & Vaughan