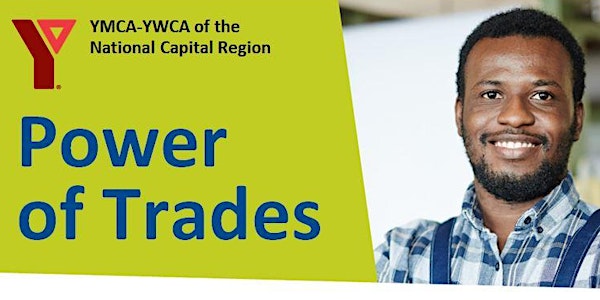 Power of Trades Information Session - On line on Zoom
Looking to start your career in the skilled trades
About this event
Work in the trades includes jobs like: electrician, plumber, mechanic, welder, hairstylist, cook, baker and much more!
• Learn how we can help you get started in the skilled trades today.
Participation in the program is FREE OF CHARGE and includes:
Program includes:
- 4 weeks of in-class pre-employment training – in-person!
- Certifications include: First Aid & CPR-C, WHMIS, Working at Heights, Worker Health and Safety Awareness in 4 Steps, and Service Excellence
- Paid work placement in your trade of choice
- Financial support to purchase tools
To participate, you MUST:
- Be a Permanent Resident OR Convention Refugee
- Be 18 years of age or older
- Be a resident of Ontario
Information Session Dates:
Thursday, Nov 17, from 10am – 11:30am (In-person, 150 Isabella Suite 204)
Tuesday, Nov 22, from 1pm-2:30pm (In-person, 150 Isabella Suite 204)
Wednesday, Nov 30, from 10am -11:30am (Virtual – Zoom)
Tuesday, Dec 6, from 4pm -5:30pm (Virtual – Zoom)
Wednesday, Nov 30, from 10am -11:30am (Virtual – Zoom)
Tuesday, Dec 6, from 4pm -5:30pm (Virtual – Zoom)
Wednesday, Dec 14, from 1pm-2:30pm (Virtual – Zoom)
To register for one of the sessions, or more information, please contact us at:
343-998-9659 | poweroftrades@ymcaywca.ca